Tommy Lee says he was drowning himself in two gallons of liquor a day during the depths of his alcoholism.
"It's easy to fall in love with, the way it makes you feel, the way it makes you relax, and then all of a sudden you're, like, 'Fuck! I'm drinking two gallons of vodka a day?' You're trying to kill yourself now."
"Your liver is on crutches at that point; it's just barely functioning," he told Maher.
After all the abuse his body has handled, Lee was floored when his doctors told him he hadn't been left with any long-term health issues.
"I pinch myself on a daily basis," he said of his glowing medical checkup.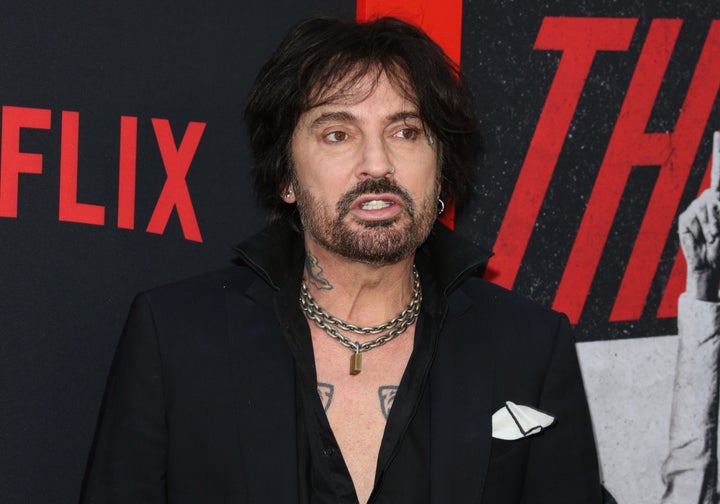 Lee was so astonished by his health update that he thought it must have been a case of mistaken identity at first.
"I just did the full body scan, where they do head-to-toe everything, and I can't believe ― smoking, drinking, all the fucking dumb shit, or the fun shit that I've done," the "Dr. Feelgood" drummer said.
"Dude, the doctor was, like, 'You're good.' And I was, like, 'Are you sure you have the...? Let me see. Is that my name on there, or is there some Japanese guy in here that you have his results that you're reading from?' Because I find that fucking impossible. This is impossible."
"Like, I was drinking just out of boredom," he explained. "I would just wake up and be just building, just all vodka and just a little eyedropper of cranberry or lemonade. I was drinking two gallons — not pints, not quarts, but gallons, the big-handles."