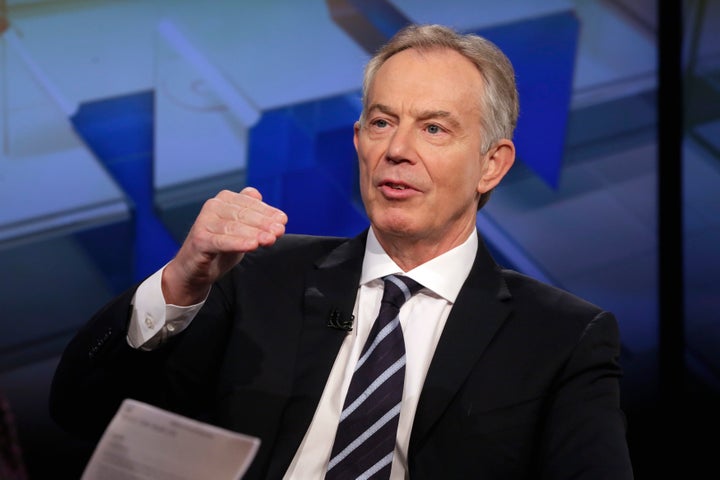 Tony Blair has warned the only way to defeat Isis is to launch a more intensive ground war against them in the Middle East.
"There is no way of defeating these people without defeating them on the ground. Airstrikes are not going to defeat Isis," he said.
"Do not be under any doubt at all. If we want to defeat these people we are going to have to wage a proper ground war against them."
"We can not afford, as Europe, to have Isis govern a large space in Libya."
Blair said it was right the West play supporting role to local forces, but had to involve themselves more directly. "The forces with the biggest capability and best capacity to do this are ours," he said.
"Each step the Americans make, each time they increase their capacity on the ground, it has a profound effect on the outcome of the fight."
Speaking in central-London, the former Labour prime minister dodged questions about the upcoming Chilcot Inquiry report into the Iraq War. He said he could not speak about it until it was published on July 6.
Blair also warned Donald Trump's rhetoric about Muslims, including his suggestion that all Muslims be banned from the United States, would damage the fight against Islamic extremism.
Asked about the Republican presidential candidate, he said: "I am trying to think how to avoid the question, I am a bit out of practise."
But he added: "I want an American president strong, engaged, and is going to build the alliances necessary.
"Your not going to build alliances with those Muslim counties by denigrating all Muslims."
Speaking about the 2003 Iraq War, Blair said the lessons were "simple". The former prime minister said he "underestimated profoundly" how Islamists extremists in the region would "take advantage" of the toppling of Saddam Hussein.
Popular in the Community