Theresa May and Boris Johnson have congratulated Donald Trump on his Presidential victory, just months after strident criticism of his campaign.
In December Johnson called the Republican leader "unfit" to be President, while May called his comments on Muslims "divisive, unhelpful and wrong".
But this morning both said they looked forward to working with the newly elected President.
"I would like to congratulate Donald Trump on being elected the next President of the United States, following a hard-fought campaign," May said.
"Britain and the United States have an enduring and special relationship based on the values of freedom, democracy and enterprise.
"We are, and will remain, strong and close partners on trade, security and defence. I look forward to working with President-elect Donald Trump, building on these ties to ensure the security and prosperity of our nations in the years ahead."
The Foreign Secretary said meanwhile that he was "confident" in the UK's relationship with the US:
"Congratulations to Donald J Trump and much looking forward to working with his administration on global stability and prosperity.
"I believe passionately in the importance of the U.S UK relationship and am confident we can take it forward together."
But in December, after Trump called for a "total and complete shutdown" to US Muslim immigration and claimed parts of London were no-go areas, both slammed the then Republican frontrunner.
"I think Donald Trump is clearly out of his mind if he thinks that's a sensible way to proceed, to ban people going to the United States in that way, or to any country," Johnson said.
"What he's doing is playing the game of the terrorists and those who seek to divide us. That's exactly the kind of reaction they hope to produce.
"When Donald Trump says there are parts of London that are 'no go' areas, I think he's betraying a quite stupefying ignorance that makes him frankly unfit to hold the office of President of the United States."
"The only reason I wouldn't visit some parts of New York is the real risk of meeting Donald Trump."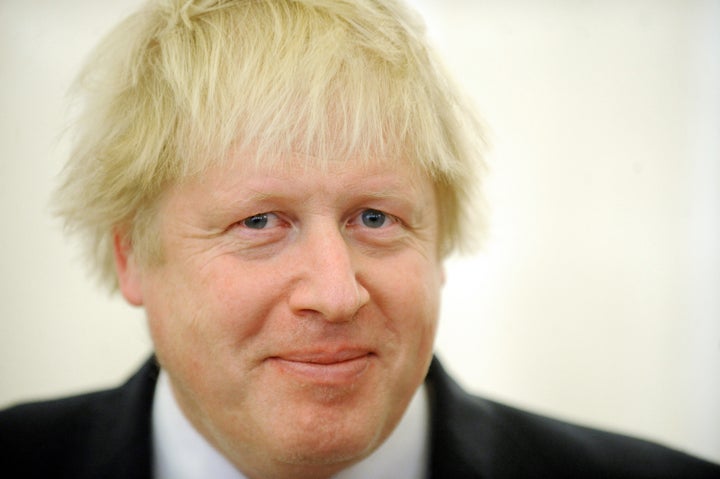 Meanwhile May supported a bid to ban Trump from the UK.
"I think we all agree that the comments Donald Trump made in relation to Muslims were divisive, unhelpful and wrong", she said.
However as the US race continued, both became less outspoken in their criticism.
Yesterday May was criticised for wishing both Trump and Hillary Clinton good luck. Lib Dem leader Tim Farron said: "Donald Trump is not just mad and bad but he's also dangerous. Why would you wish him luck?"
This comes amid rumours there has been little connection between the Trump campaign and the UK government in the run-up to the election.
Trump has said the UK would be at the front of the queue for forming trade deals with the US after Brexit. This followed a statement from President Obama who said a post-Brexit UK would be at the "back of the queue" for trade deals.
Related