Both the Tories and Labour would lose seats in a snap election and a hung parliament would result, according to a new polling analysis commissioned by pro-EU Conservatives.
The study by Focal Data, which looked at a survey of 10,000 people across the country, found that Boris Johnson would see nearly all his party's seats in Scotland to a revived SNP.
The PM would also see voters drift to the Lib Dems in England, as the Conservatives lost more moderate supporters than they would gain others who backed UKIP or the Brexit Party.
Make sense of politics. Subscribe to the Waugh Zone for the latest analysis.
The analysis - which used a technique called 'Multi-level Regression' (MRP) to forecast outcomes in individual constituencies - also found that just 15% of Leave-supporting Labour voters would switch to the Tories in the event of a snap election this autumn.
Conversely, of Conservative Remainers who backed the party in 2017, 47% are now intending to vote for another party. A majority of these voters will now support the Liberal Democrats with the party set to gain seven seats from the Conservatives.
The Tory party would keep only 77% of its supporters from the last election, with 18% going to the Brexit Party or UKIP.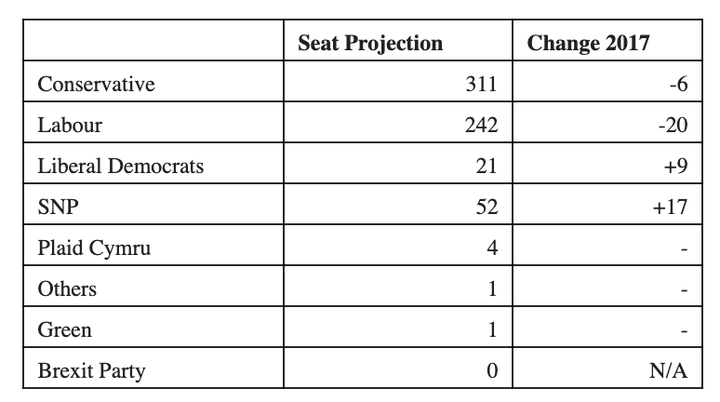 The survey suggests that Jeremy Corbyn could suffer even more, with the net loss of 20 seats.
Labour would lose 22% of its 2017 Remain voters, many of them former Conservatives, to the Lib Dems and 25% of its 2017 Leave voters to the Brexit Party, it suggests.
The polling - shared in full with HuffPost UK - was commissioned by Conservative Group for Europe as part of its recently launched "No 2 No Deal" campaign.
The group is working with MPs, peers, activists and other stakeholders to stop a no-deal Brexit.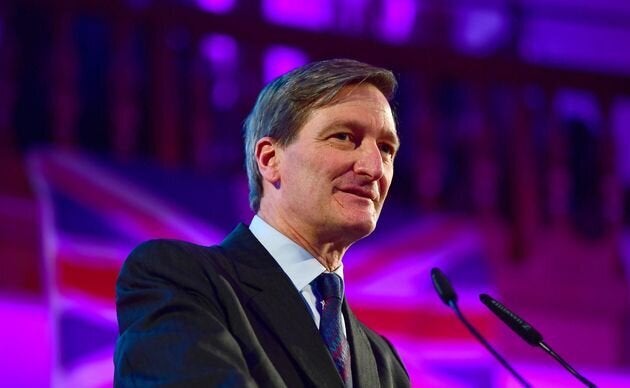 Its chairman, former cabinet minister Dominic Grieve said: "The blind and irresponsible charge for Brexit at any price is polarising the country, threatening the Union and testing the Constitution to breaking point. It is also at risk of conveying the message that the Conservative Party is no place for moderates.
"As our polling shows, it is alienating more moderates than attracting hard-line Brexiteers so that we could come out an election in a worse position than we are currently in – with no majority. The results are sobering enough, including the potential loss of ten seats in Scotland, but this is before the potential for tactical voting is factored in.
"Our poll shows that one fifth of Tory voters may defect if they can thereby block no-deal. Together with stopping needless economic harm and political carnage, this is why we are launching our No2NoDeal campaign to bring the government to its sense."
Conservative Group for Europe Council Member, Baroness Ros Altmann added: "There is no democratic mandate for leaving the EU without a deal.
"The 2016 Referendum gave a mandate to Leave with a good deal that gave us more free trade, more money and restored sovereignty to our own Parliament. That vote was not a mandate for leaving without a Deal, but has been used as an excuse to hijack democracy.
"Since 2016, voters have rejected No Deal time and again, as has Parliament itself. In the 2017 General Election, the 2018 Local Elections and this year's EU Parliament Election, only a minority of voters supported the parties that would accept a No Deal Brexit. As democratic Conservatives, we must say 'No' to No Deal."
* Analysis by Focal Data used a sample size of 10,053. Fieldwork online was undertaken between 15th - 27th August 2019. Constituency estimates were derived using MRP. MRP is a statistical methodology for estimating constituency level opinion from National Opinion polls, and is considered the 'gold standard' of accurate polling.
Related