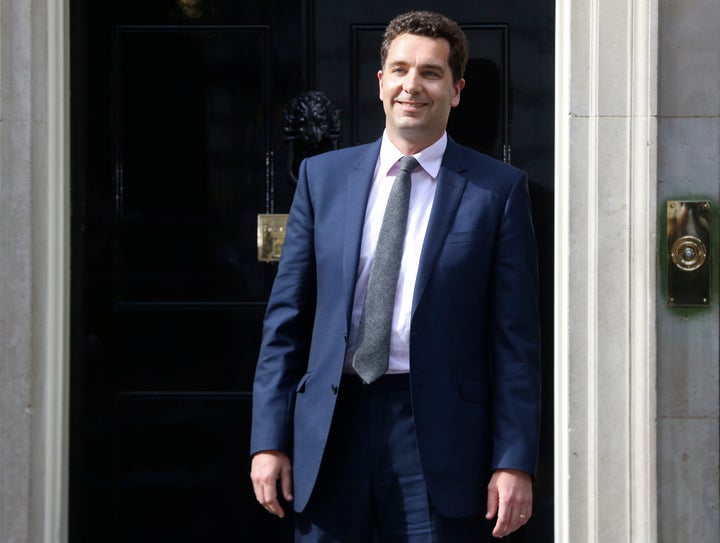 Labour has criticised a Conservative who claimed he is fighting against cuts to school funding, despite being a minister in the Department for Education.
Edward Timpson, who is standing to be MP for Crewe and Nantwich again, says he lobbied Theresa May over a reform of education funding which stands to see local schools lose nearly £2m, according to the Crewe Chronicle.
He is quoted as saying that from an early stage funding reform "needed to be fairer" and so he "started a programme of formal and informal lobbying on the issue in Westminster".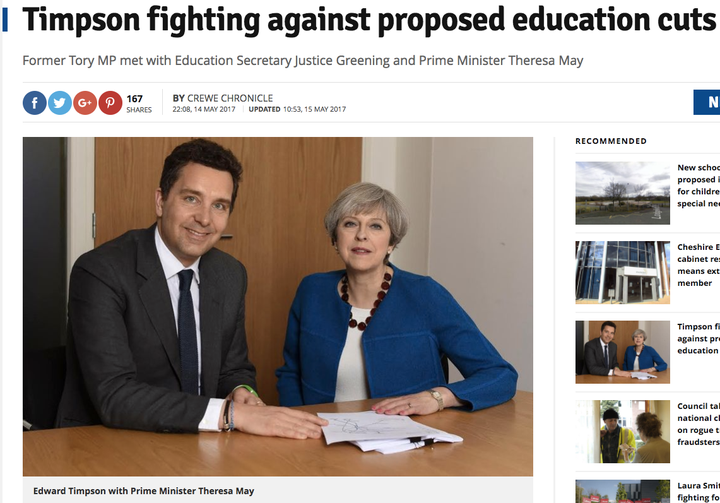 "I've even taken it to the Prime Minister and her policy-makers," he is quoted as saying. "There really isn't more a constituency MP can do, so I hope my actions result in some positive change for our area."
Timpson, whose family founded the Timpson shoe repair chain, has been a junior minister for children and families in the Department for Education for the last five years.
The story refers to holding meetings with his Tory ministerial colleagues - Education Secretary Justine Greening and schools minister Nick Gibb - in January and March.
The issue came to a head locally amid trade union-led rallies against the cuts, with Timpson dismissing the suggestion he had "not done his bit".
The Labour Party mocked Timpson for "proudly battling against his own cuts". Angela Rayner, Labour's Shadow Education Secretary, said:
"Even Tory education ministers are now openly campaigning against their own education policy.

"And no wonder, when Theresa May, Justine Greening and Ed Timpson are breaking their promises to protect per pupil spending which means cuts for their own voters' schools.

"If voters in Crewe and Nantwich - or anywhere else for that matter - want to see real investment in our schools and a stop to Tory cuts to school budgets, only a vote for Labour will do that."