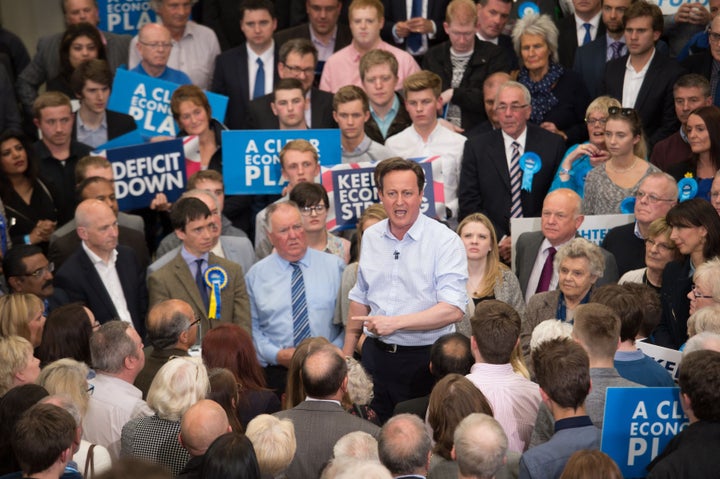 State prosecutors will let police forces decide whether to take action against the Conservative Party over election spending.
The Crown Prosecution Service's (CPS) announcement means months of further investigation into funding last year's campaign.
The party faces claims that accommodation costs of activists bussed into key constituencies around the country should have been recorded under individual candidates' limits, rather than as part of the national campaign.
The CPS's decision follows a meeting between the Electoral Commission, police and prosecutors in a bid to ensure they do not run out of time to launch possible criminal investigations.
Forces can apply to extend time allowed to bring a prosecution.
A CPS spokesperson said: "Following a constructive meeting with the police and Electoral Commission, it has been agreed that each relevant police force will consider what action to take.
"This may include making an application to the court under s.176 of the Representations of the People Act 1983 to extend the time allowed to bring a prosecution."
The Electoral Commission believes its ongoing probe into alleged breaches of reporting obligations will take at least another month - taking it past the one-year time limit for launching criminal proceedings.
It met with police forces covering the constituencies involved and the Crown Prosecution Service to ask them to seek an extension to ensure the door is not closed.
Claims about the Conservatives' general election spending - as well as that at three parliamentary by-elections - were raised by The Daily Mirror and Channel 4 News.
The party blames an "administrative error" for failing to register some accommodation costs.