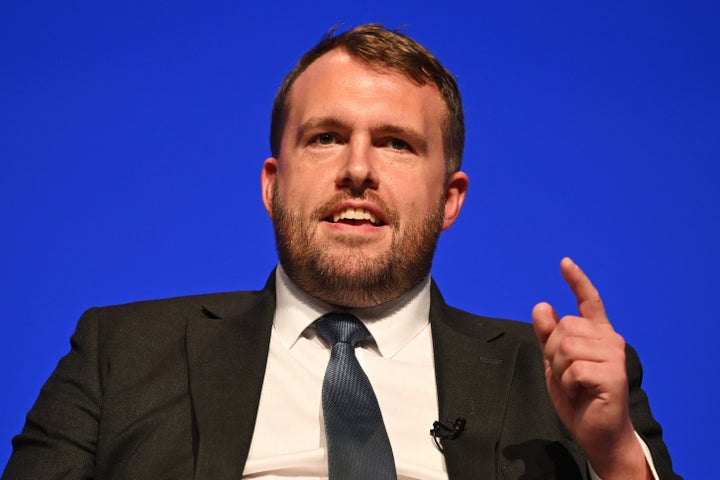 Formerly a teacher, trade union member, and representative for the teaching union NASUWT, Gullis is now the Tory MP for Stoke-on-Trent.
He attacked the joint NEU general secretaries Kevin Courtney and Mary Bousted when speaking to TalkTV on Monday, hours before union members announce the results of their strike ballots.
He dubbed the NEU the "Not Education Union" before getting personal.
Gullis said: ″Commie Courtney and Bolshevik Bousted have been working hard, desperately getting their strike that they've been so keen for because they're Labour Party members, they're Labour Party agitators who want to make sure they bring the Conservative government, and get an early general election."
The NEU is the UK's largest education union with 450,000 members. On its website, it says it does not affiliate to and does not financially support any political party, supposedly making it the largest unaffiliated union in the UK.
The Conservatives have tried to associate the Labour Party with the public sector strike action in recent months.
Labour has promised to oppose the government's proposed legislation which would restrict the ability to strike for those in the public sector, but leader Keir Starmer has repeatedly refused to back the striking employees.
While criticising potential strike action, Gullis suggested that the main problem with teaching was the workload.
He suggested should be more conversation around managing that – because teaching is "not a badly paid profession".
Gullis claimed that when he left teaching he was on £50,000 when he was in a middle leadership role.
Talk TV host Julia Hartley-Brewer then claimed that many NEU members were "political activists, they'd go out to strike at the drop of a hat", while Gullis nodded in agreement.
The Tory backbencher, who was an education minister briefly under Liz Truss, also said he didn't think teachers should be striking because the priority needs to be pupils and parents.
This isn't the first time Gullis has targeted those leading the teaching unions.
He told the Commons last week: "I am very worried about seeing teachers going on strike because it's the pupils that will suffer the most, particularly disadvantages pupils from areas like Stoke-on-Trent North, Kesgrave and so on.
"And while I am a huge admirer of the incredible work teachers do, they are sadly being cajoled by baron bosses in unions like the Not Education Union, led by Bolshevik Bousted and Commie Courtney, with their Labour mates to force teachers out of the classes and make sure that kids continue to suffer.
"What can we do to make sure pupils will not be victims any further?"