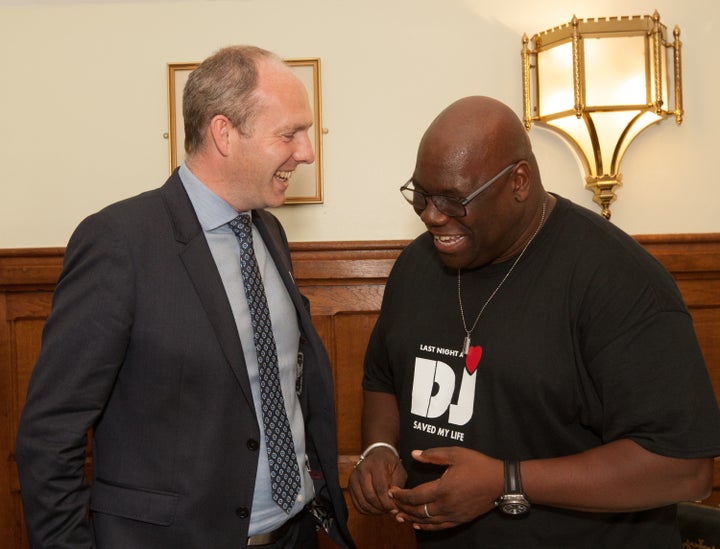 Conservative MP Justin Tomlinson has been suspended from the House of Commons for two days.
The former disabilities minister apologised to the Commons today for leaking a draft parliamentary report to Wonga.
He has been accused of being a "puppet" of the payday loan company.
in 2013 Tomlinson was a member of the Public Accounts Committee (PAC). He gave a draft report into consumer credit to a Wonga employee - who then suggested amendments be made.
Tomlinson told MPs he was "truly sorry" for what he had done. "These actions came as result of my own naivety driven by a desire to strengthen regulations on payday lenders and protect vulnerable consumers".
In a statement today, the Commons Privileges Committee said Tomlinson "committed a contempt in disclosing the draft Report to a third party and that his actions constituted substantial interference in the work of the Committee of Public Accounts".
It added: "Taking into account the significant mitigating factors, including Mr Tomlinson's motives, his relative inexperience and his immediate and unreserved apology for his actions, the Committee of Privileges recommends that he make a personal statement to the House and be suspended from the services of the House for two sitting days.
"The Committee is grateful to the Parliamentary Commissioner for Standards for investigating the matter. Her detailed memorandum, together with written evidence from Mr Tomlinson, is appended to the report. Associated evidence is published on the internet."
In 2015 Tomlinson faced calls to resign as a minister after the PAC found the leak "represented a substantial interference with the work of the committee".
He offered a "unreserved and full apology" for giving advance sign of the report to the payday loan company.
Lib Dem Business Spokesperson, Lorely Burt said: "It's utterly right that Justin Tomlinson has been suspended from the House. Leaking a Select Committee report isn't acceptable- particularly not to someone with as grubby a record as Wonga.
"Wonga may use puppets in their adverts, but they don't get to have one on a Parliamentary Committee."