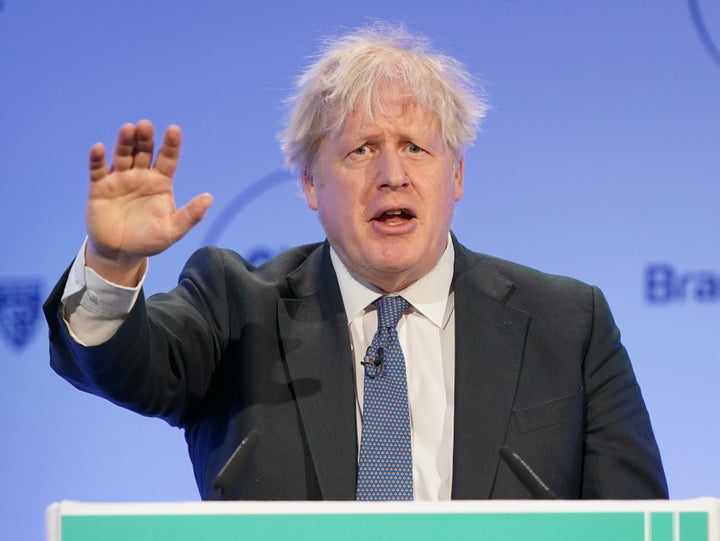 A Tory MP has pleaded with her colleagues to just "leave" Boris Johnson "alone", after the former prime minister was referred to police over further potential lockdown breaches.
Speaking to Sky News' Sophy Ridge on Sunday programme,Andrea Jenkyns said there was an "orchestrated campaign" against Johnson from within the Conservative Party.
She also said her support for Rishi Sunak remaining party leader and PM in the run-up to the next election "depends on the polling".
Johnson appeared flustered when he was approached by Sky News at an airport in Washington DC on Friday and quizzed about entries from his ministerial diary which have been referred to two police forces.
The Times, which broke the story, reported the documents show visits by friends to Chequers – the prime minister's grace and favour country residence – and further events in Downing Street.
The new information came to light during a review by taxpayer-funded lawyers ahead of the Covid public inquiry.
Jenkyns said of Johnson's removal as prime minister: "The left got what they want.
"I think Boris, and Carrie is heavily pregnant, just leave him alone.
"But honestly, there has been an orchestrated campaign not only in my own party as well, because let's face it, most of my fellow MPs who are One Nation, to the left of the party,
"They have got the leader that they wanted in Rishi, they never accepted Boris, they never accepted Liz Truss and they are out of synch with the party membership who are big Boris fans."
In a separate interview this morning, health secretary Steve Barclay insisted Johnson has a "huge role to play" in politics and should remain an MP after the next general election.