It was in 2008, while I was pregnant with my third child, my husband Simon, who was a director and a creative type, had complained of a floppy foot. He was diagnosed with motor neurone disease and given three to four years to live.
Simon and I were happily married and already had two small boys. His condition went on to progress quite rapidly. He was determined to continue his career and make a dream of doing a feature film, so he continued working on his script. His body got weaker, his arms and legs stopped working. He typed with his hands as long as he could, then moved to an eye-gaze computer. In 2010, he had a chest infection and rapidly went into surgery unexpectedly. It was only just over a year since he had been diagnosed and he was put on a ventilator to breathe,
He chose to stay on that ventilator and we had to fight to get him home. He was stuck in hospital for so long, it was torture for me to watch. I knew if he stayed in ICU, he wouldn't make it and at that stage you could still talk to him and he could move his arms.
We got him home and began this crazy life of living with 24-hour nurses in our home. It was initially a huge celebration to have him back in our house and joy, but that quickly turned to be something quite stressful.
Our home became a hospital.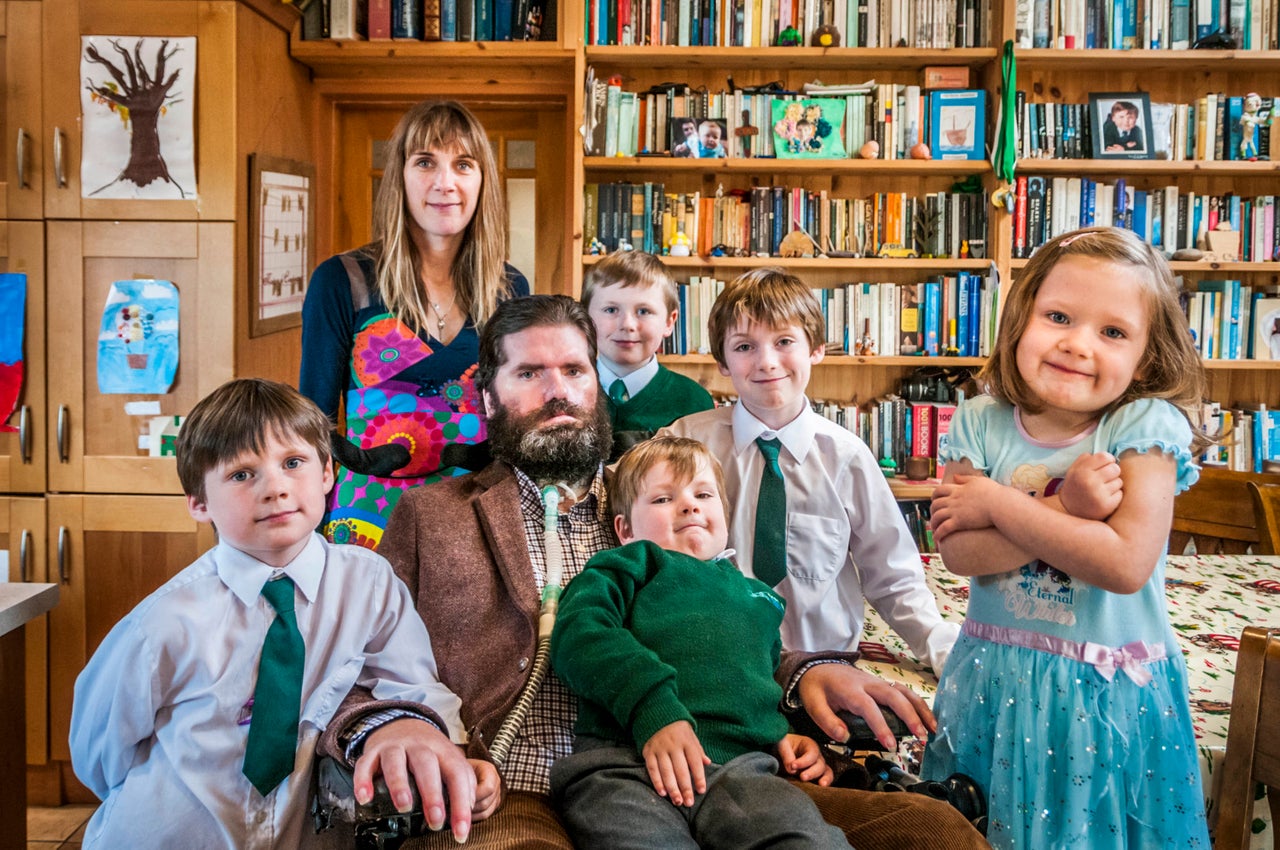 It's nurse agency work in Ireland so it was a constant changeover, and we never had the same nurses. Our house was like a railway station, juggling children, nurses not turning up, it was wild at times. But it was a massive relief to have him home. To celebrate, we decided to have another baby. I got pregnant and halfway through, we found out it was twins. Five children, and a dog!
Life was pretty crazy for the next few years, and I struggled to keep my head above water. I remember distinctively thinking when the twins were two, maybe I could do something for myself now. Our home didn't feel like a home, so I gravitated outside looking for solace.
We live in a seaside town, so me and my friends decided to start swimming. We began throwing ourselves in the sea everyday to de-stress and cope with our crazy pressured lives. We jokingly named ourselves the 'Tragic Wives Swimming Club' as one of my friend's (Michelle) husband had a bicycle accident and broke his spine. He ended up in a wheelchair. We wanted to get Michelle out as much as we wanted to get out. My other friend, Aifric, had a healthy husband, but she found it helpful with the everyday stresses of her career and kids.
At first I was petrified of jumping in the sea, but it became a daily exercise. I got so much out of it. I started to become so at ease with swimming, that writing began to formulate for me. I kept a journal the whole way along as a way of coping too - it was always in my bag and if I was stressed out I would squiggle all my thoughts down as a way of getting stuff out of my head.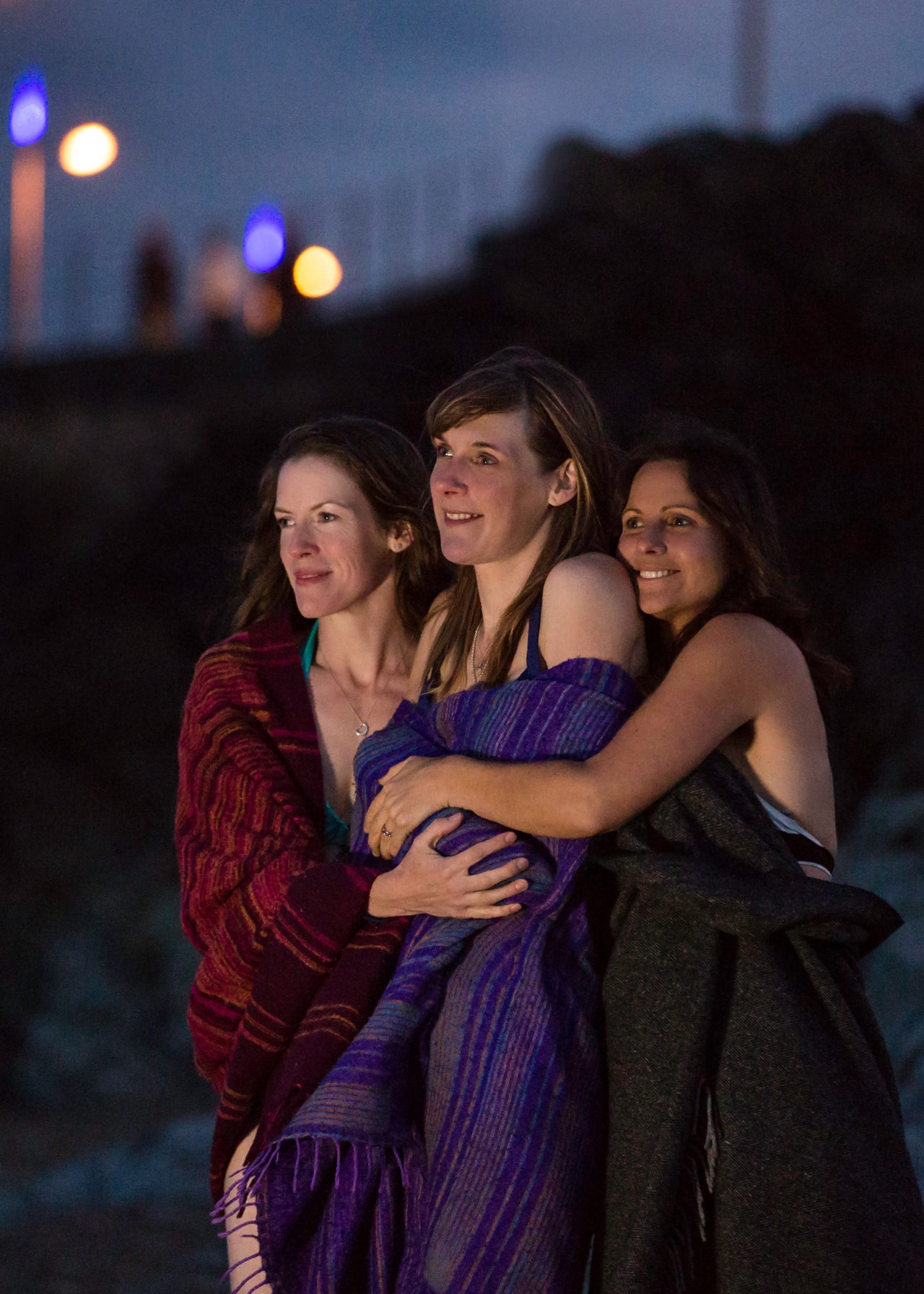 Each time I got into the cold water, there was a mental process I was overcoming and that's the addictive part of it. Your brain is telling you: "Don't do this". I was always nervous to do it. The mental process I went through each time was a huge achievement and the longer I swim now, the more knowledge I have that I know I'm going to come back out the water feeling better than when I went in.
We didn't set out to go swimming every day but we loved it, and we kept meeting because it became a lovely space between the chaos and the children. It was just us at that stage. It became a sacred space where we would bond together. We also did naked full moon swims, where we would go down in the dark and have a naked swim, where a few other ladies starting joining in.
My husband read a piece of writing I had formulated from things in my journal and loved it so much that he sent it off to the national paper the Irish Times. I was far too shy to do it. It went viral across the internet and I got a book deal through that. My life and my writing therapy was all very natural and raw and a very intense experience.
Simon fell ill and went back into hospital for 10 weeks. Our swimming group became bigger and we started going out at sunrise because Simon was in hospital and the only time I could get into the water was really early morning. We all went out early together - it ranged from being three people to 15 people - and just swam.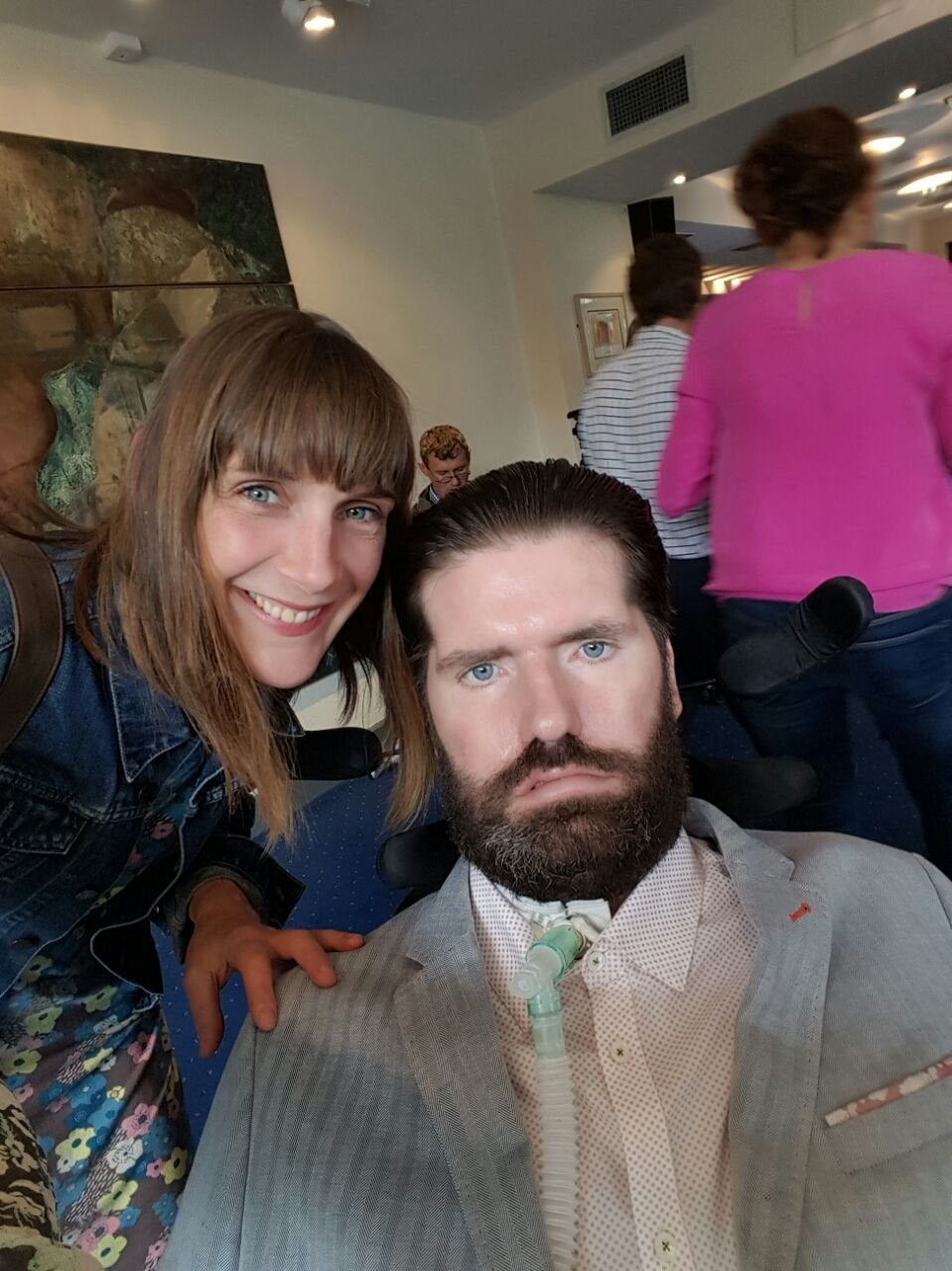 Simon sadly passed away in 2017.
I've been swimming for so long now and still do since he died. Now, I'll still go at sunrise if I can and if not I'll sneak down in the evening for a quick swim. If I don't swim I know it, I feel it. It just has to be done. It's like all your worries just lift and it resets you.
Simon managed to read the book before he died. I told him there was nothing but love in that book in all its form and he told me he loved it and he was proud of me. I'm so glad he got to read it.
Writing really helped me grieve. I write every day, it's therapy for me and without a doubt has helped me through the grieving process. My grief is different, I was losing parts of my husband for so long and writing became part of that healing process. I was writing in this raw survival mode of living and the core of me came out like a beast.
The water is like meditation. It's spiritual for me. All of your worries are stripped away. I used to be starved of contact and bodily contact from another adult but in the sea, it feels like you're being held, suspended in the water. And it's comfort.
I Found my Tribe by Ruth Fitzmaurice is out now in paperback (Vintage, £8.99).
Life Less Ordinary is a weekly blog series from HuffPost UK that showcases weird, wonderful and transformationa life experiences. If you've got a story to share, email ukblogteam@huffpost.com with LLO in the subject line. To read more from the series, visit our dedicated page.
As told to Amy Packham