The Australian actor hasn't lost of any of his love of his native land, and reveals to HuffPostUK he's intending to hot-foot it back there, just as soon as he's made enough money to buy his own farm.
"I won't be doing this forever," he says. "The plan is to buy my own farm in Northern Australia, and stay there.
"I thought I'd be back by now for good, but I haven't made enough money."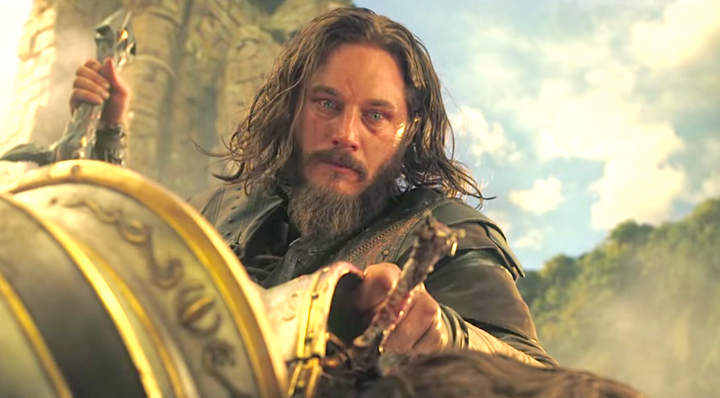 In the meantime, he's a man in demand, following his breakout role as Ragnar Lothbrok, leader of his clan in the hit show 'Vikings', now into its fourth season in the US (the third season currently showing in the UK on History at 10pm on Tuesdays), with 20 more episodes already commissioned.
Right now, he can be seen on screen in 'Warcraft: The Beginning', epic adventure fantasy based on the video game, that Travis admits he hasn't often played, although director Duncan Jones has been trying to bend his arm.
"Everyone's been really respectful to the game, but it's a story for everyone," he tells us. "Survival, betrayal, a couple of love stories..." he grins, "all the usual stuff.
"It's been strange though, a two-year process. I did my work on it ages ago, and then it blows you away when you see what they came up with.
"Motion capture's got to so good now, you see all these creatures who are real actors, and you get to see their souls."
Duncan Jones has certainly gone to town with the 3D element of the film. "That was the first time I'd seen anything in 3D," admits Travis. "I'm not a big cinema-goer."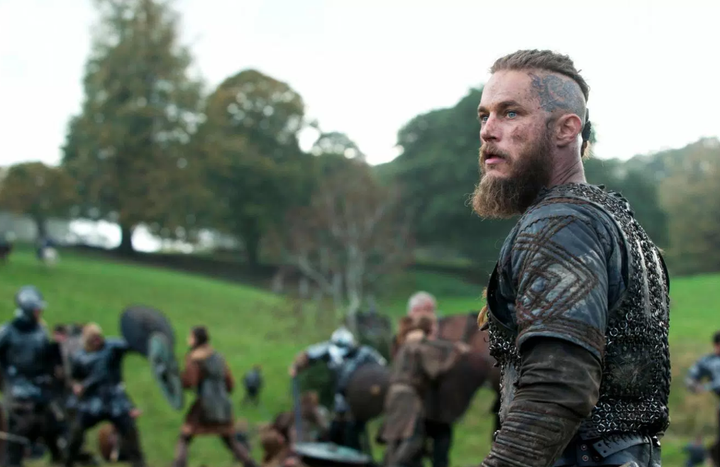 Despite living in LA, it seems from talking to Travis that, though the film and TV world are now his for the taking, his down-to-earth farming background means he's in no danger of having his head turned by the bright lights, big city of his adopted town.
"LA's a funny place," he reflects. "I stay about an hour outside the city, at a mate's ranch. I don't hang out with other actors, I like to do my own thing."
No diva then? "I've got a bit of gel today in my hair, but that's about it," he says, ruffling it up, in case he was looking too coiffed. "I'm just happy to work, make some money, get back to Australia and sit back.
Whose career would he like to emulate, given the chance? "Daniel Day-Lewis is pretty special," he says, alighting on an actor who appears even less often than him. So is that the plan, to come out every five years or so and do something special like the triple Oscar winner? "Nope, once I'm there I won't be coming back."
Travis appears in 'Warcraft', in UK cinemas now. Watch the trailer below: