On average, Brits spend £50 billion a year on eating out. But do we have a handle on the nutritional value of what we're eating?
They unearthed some shocking findings, including a salad from Pure which contained more calories than a traditional fried breakfast, and a simple tomato soup from Greggs, which was found to contain more than five times the amount of sugar stated in its nutritional information.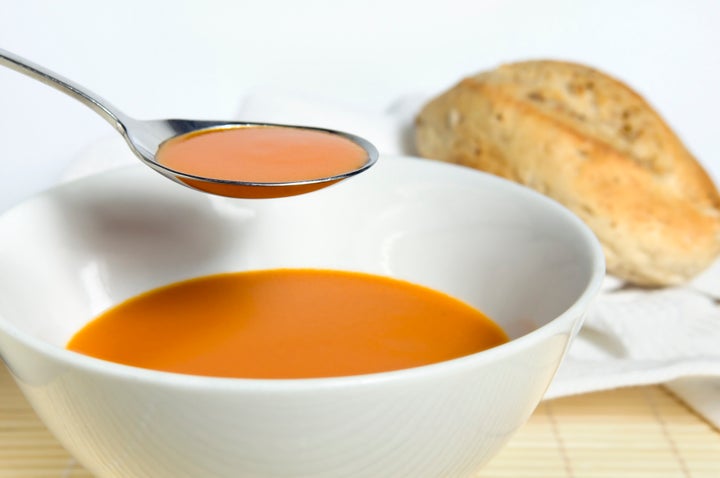 With many workers opting to eat at their desks, or on-the-go, convenience food is more popular than ever.
In fact, it's estimated that more than a third of city workers buy food on-the-go for lunch, three times a week.
But this comes at a price, namely, that we don't know what exactly has gone into the salad, soup or wrap we're devouring on a regular basis.
Investigating the nutritional value of some of the more supposedly 'healthy' high street lunches, nutritionist Amanda Ursell looked at the calorie content of Pure's 'Big Mack' mackerel salad.
She discovered that, with its dressing included, the salad contained 757 calories - which is more than an average fried breakfast.
Ursell said: "I think it's surprising that you can notch up 757 calories in something that is, at the end of the day, a salad.
"My advice for this one would be: ditch the dressing."
Pure have since stopped selling the salad. However it's worth noting that in many salads sold on the high street, the nutritional information for dressings is often not provided.
Pret's tuna nicoise salad, for example, contains 173 calories without its dressing. But when the team went onto the restaurant's website to look at the full nutritional statement, they discovered that with its dressing the calorie count more than doubled to 405.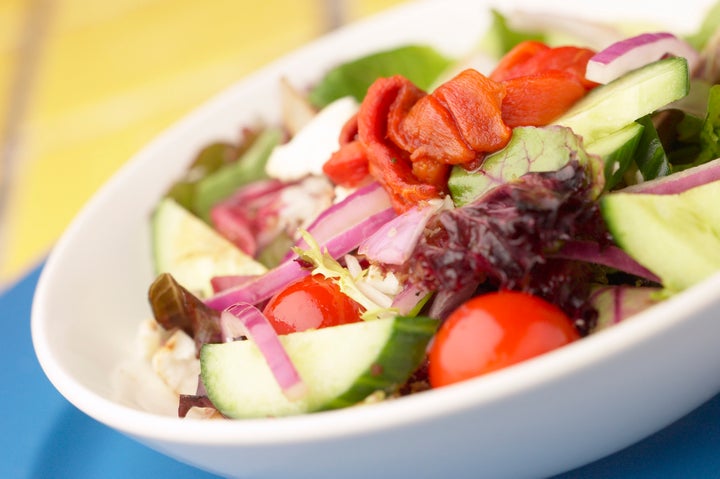 Soup turned out to be another serious offender when it came to undisclosed salt and sugar.
A pot of miso chicken and noodle soup from Pod was stated as containing 4.4g of salt on its packaging. However when the team analysed a few pots of the same soup, they discovered that, on average, the salt content was 20% higher at 5.4 g.
This is 90% of an adult's daily recommended limit, which is 6g.
"Having too much salt, for most people, raises the risk of increased blood pressure, which in turn can increase the risk of stroke or even heart attack," said Ursell.
"The restaurant trade really needs to get its act together in this area."
In response to this finding, a spokesperson for Pod said: "We are not trying to con our customers. We have withdrawn the miso soups from our menu. The miso paste was difficult to portion exactly to recipe."
Pod isn't the only chain to provide inaccurate nutritional info. Greggs' cream of tomato soup was advertised as containing 5.7g sugar per 300g portion.
But when researchers bought three pots of it, which weighed slightly more, the sugar content averaged nearly five times the amount stated - at 25.4g per pot.
That's almost six teaspoons of sugar in one serving of soup.
"It's not far off a fizzy drink, is it? You wouldn't expect that," Ursell added.
In response to the finding, Greggs said would review the methodology used to determine nutritional data and would reformulate the recipe if required.
It's not the first time the 'Tricks of the Restaurant Trade' team have unearthed some eye-opening findings. Previously, they analysed sushi sold in restaurants such as Pret and Wasabi to determine just how healthy it was.
In a Pret salmon, prawn and crab sushi set, there are 10.8 grams of sugar - "almost the equivalent as two Jammie Dodgers", according to Ursell.
She added that Wasabi's Hana boxset contains 132g of carbohydrates, the equivalent of seven-and-a-half slices of white bread.
The Huffington Post UK has reached out to Pret for comment and is waiting to hear back.
'Tricks of the Restaurant Trade' is on Mondays at 8.30pm on Channel 4.
Related