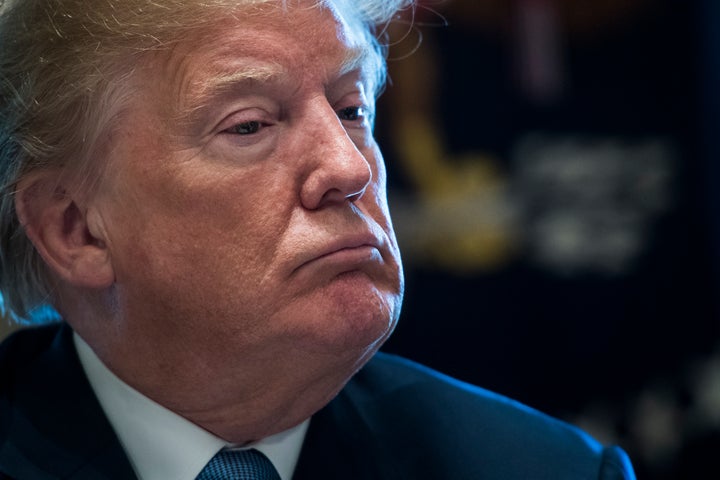 President Trump has made an unprecedented number of wrong moves over the years but just when we all thought he couldn't outdo himself any more than he already has, the president decides to launch his zero-tolerance policy. This ridiculous policy which left immigrant families and asylum seekers separated from their children sparked outrage around the world and continues to baffle me. How could Trump make such a heart-breaking and outrageous move in the first place?
The Trump administration separated 2,000 kids from their parents at the border, according to the Department of Homeland Security in the span of just six weeks with more than 100 of those children being under the age of 4. As a mother myself, I cannot comprehend how cruel a person in leadership can be to separate a young child from their parents and take them into custody.
Imagine if you were a parent who had been separated from your child and have no idea whether you would ever see them again? Imagine how traumatized a child would be after being taken away from their parents and put under care of people they do not even know. I know for a fact that my 3-year-old gets upset to be away from me even for a short time and that is with the reassurance that I am coming back. What about children who do not even have the reassurance that they will see their parents again? This is not only cruel but also faces implications of exerting emotional trauma to both the parents and child.
Due to the high level of pressure that the Trump administration faced following his policy he decided to issue an executive order on Wednesday putting an "end" to the problem. However, Trump's Zero-Tolerance policy remains in tact despite the fact that he will no longer be separating families. According to a report by CNN there are some families affected by the initial policy who remain 'split up over thousands of miles'. When will these families be reunited is the big question?
Trump remains tight lipped in giving the media answers and continues to be tough on border control but in no way indicates how he will do so. What will happen to more than 2000 children who were left in government shelters all over the country since the policy came into affect in April? In addition, how can families be kept together if the adults are charged and what will happen to the children after they come out of the detention centres if their parents are still in custody? All these questions remain unanswered by the administration but how long will Trump stay quiet for?
Trump clearly doesn't seem to know what he is doing and even got himself into more of an uproar on Thursday when he stated that "Democrat and court-ordered loopholes prevent family detention and lead to family separation, no matter how you cut it" and said that separations may continue.
It is hoped that Trump will clear up speculations and give the answers that we all need regarding the welfare of those children left in shelters and ensure that morals are upheld and dignity restored.