Two people were killed and more than 120 injured in an early-morning earthquake off the coast of Greek islands and Turkey,
The quake, said to have been up to a magnitude of 6.7, struck south of the Turkish city of Bodrum and east of the Greek island of Kos - both areas popular with British holidaymakers, the Press Association reported.
Buildings on Kos were damaged by the tremors, which prompted a small tsunami, flooding parts of the island.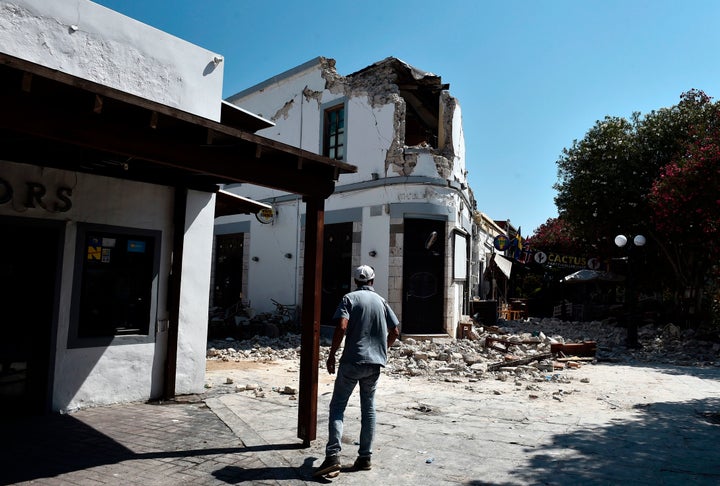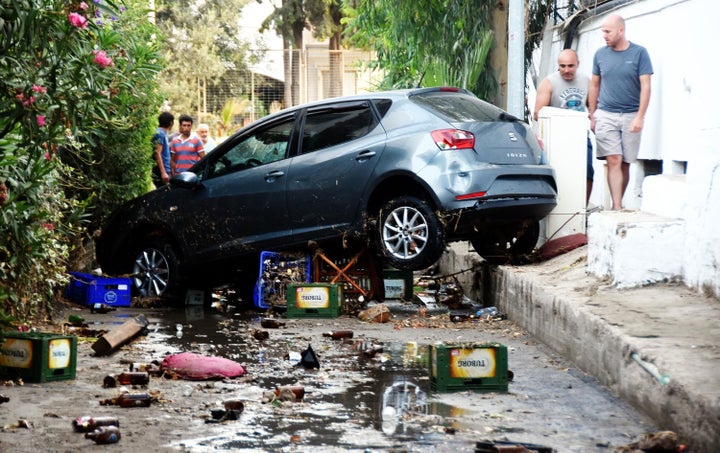 The two people killed have not be named but police said that both were tourists, a 22-year-old from Sweden and a 39-year-old from Turkey, according to the BBC.
Tourists had to flee their hotel rooms when the quake hit at around 1.30am, and have been experiencing aftershocks throughout the night.
A number of Britons have spoken of their fear when they felt tremors as the quake struck.
Lauren Duffy, from Merseyside, said glass and broken pieces of marble statues were among the debris strewn near her hotel in the wake of the earthquake.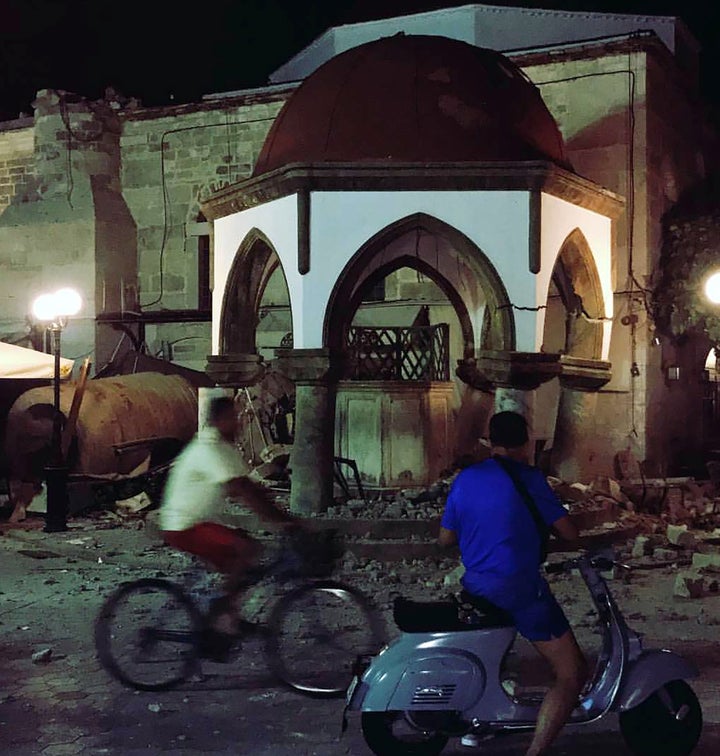 The University of Chester student, who is staying at the Atlantis Hotel in Lambi, a short drive from Kos Town which is believed to have been worst affected, spent the night outside with fellow guests as aftershocks continued to rock the island.
The 20-year-old, who is on holiday with her mother and sister, told the Press Association: "We were woken up by really aggressive shaking.
"We didn't know what it was. You couldn't find your balance. It was just a scary situation."
The trio are due to leave Kos on Sunday but said: "I think if the option came up to fly home early I think we would accept it at this stage."
Naomi Ruddock, who is on holiday in Kos with her mother Eleanor, said a staff member told her it was the worst earthquake the area had seen.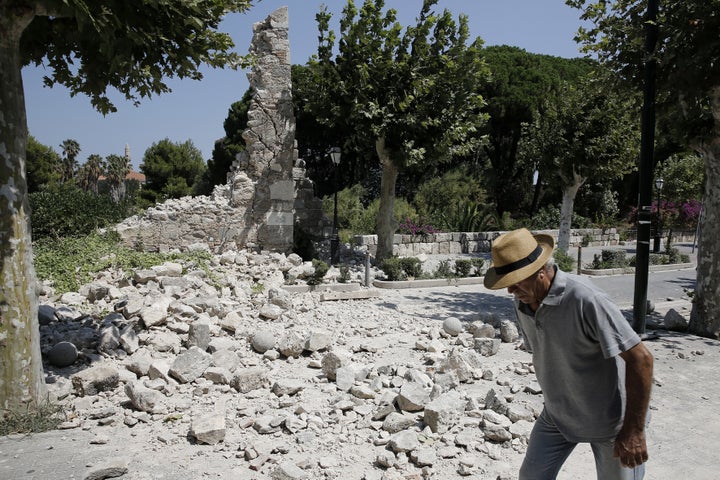 The 22-year-old from London, who is staying at the Akti Palace Hotel in Kardamena said: "The restaurant manager just said that he's never seen anything like this ever happen ever around this area or ever in Greece. He said it was like something out of a film, and it was."
Describing the quake she said: "We were asleep and we just felt the room shaking. The room moved. Literally everything was moving. And it kind of felt like you were on a boat and it was swaying really fast from side to side, you felt seasick."
Former footballer Kevin McNaughton said he is near Dalaman, around 120 miles from Bodrum in Turkey.
The ex-Cardiff City player tweeted: "Jesus just experienced earthquake in turkey, literally crapped myself room shaking allover place, Just stood outside now no sure what to do."
The effects of the quake were felt by people miles away from the epicentre.
Many ran from their homes or holiday apartments with pillows and blankets, according to one Briton who is staying in Didim, around 60 miles from Bodrum.
Kristian Stevens, from Nelson in Lancashire said he felt the building he was in "shake like a jelly".
Sophie Wild said she fled her third floor accommodation in Altinkum, around 500 miles from Bodrum, when she woke to a loud banging noise.
The 21-year-old from Canterbury in Kent said she was woken by a loud banging noise.
She told the Press Association: "When we realised it was an earthquake, we got an immediate sense to get out, we thought the building was going to crumble around us. We ran down our stairs (were on third floor).
"People were running out of rooms, banging on people's doors to make sure they were out. Everyone just ran outside and waited for a couple of hours - it's only now that people are starting to go back to their rooms. There are a few cracks in the walls but otherwise staff says it's safe."
The Foreign Office advised Britons in surrounding areas to follow the advice of local authorities and tour operators.
A spokesman for the Foreign Office said: "We are speaking to the Turkish and Greek authorities following an earthquake off the coast of Bodrum and near the island of Kos.
"Any British people in the areas affected should follow the instructions of local authorities."
Related