A fascinating video shows the moment a baby was born still inside the amniotic sac.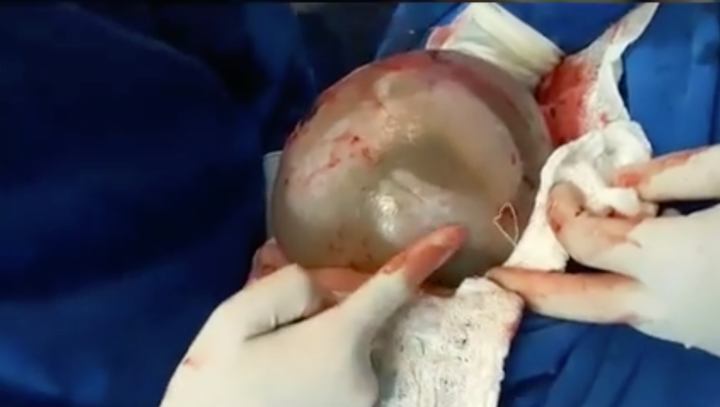 A video of the incredible birth was shared on Facebook by a nurse at Santa Casa de Misericórdia Hospital in Barretos, Brazil.
She called the birth a "historic moment".
Within five days of being shared on 6 August, the video of the baby being delivered and moving around inside the amniotic sac had been viewed more than 200,000 times.