Twitter has unveiled a brilliant feature aimed to give visually impaired people better access to tweets.
In a blog post, Twitter announced how it will be allowing users to add descriptions (known as alternative text) to images.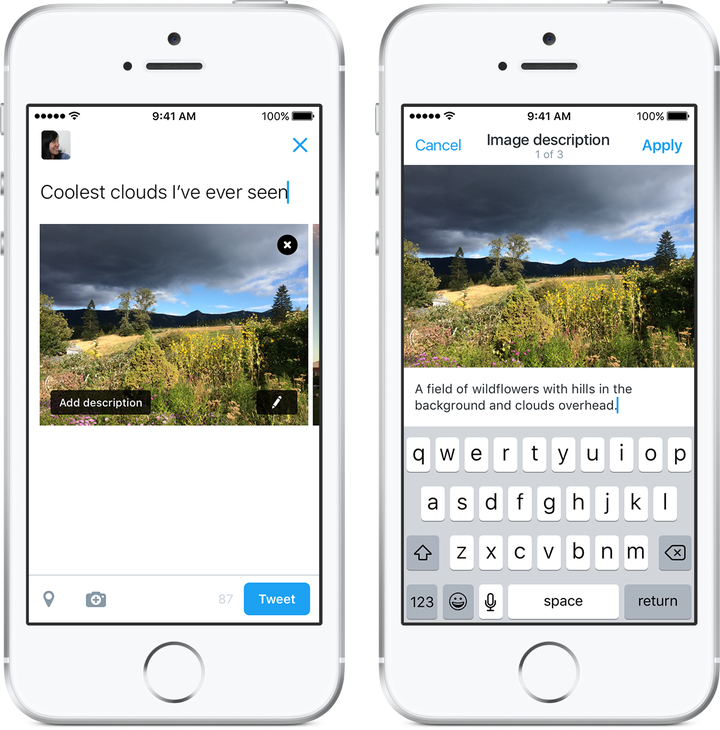 To use the feature, you'll need to go to the app's accessibility settings and enable "compose image descriptions."
Once this feature is on, you will be able to add a description to every image you tweet, simply by clicking on the 'Add Description' icon.
However, the feature could take a while to roll out to everyone so don't get too frustrated if you can't see access this feature in the app yet.
For now, the descriptions can be up to 420 characters.
According to Twitter, "people who are visually impaired will have access to the description via their assistive technology (e.g., screen readers and braille displays)."
In a statement, the company said: "With this update, we're empowering everyone to ensure content shared on Twitter is accessible to the widest possible audience."
Writing on Quora, Arielle Sanza, who has been blind since the age of two, described how she accesses content on a mobile phone.
"On a smartphone , we use the built in accessibility features which will either read all text that is displayed as the user moves around the screen or will magnify the text, depending on the person's needs."