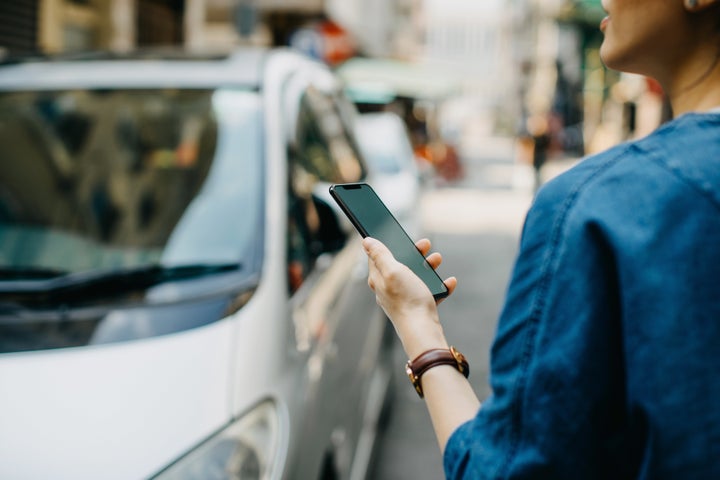 More than 3,000 reports of sexual assault were made to Uber's US headquarters in 2018, a safety report released by the company has confirmed.
In a bid to show it was serious about tackling security concerns, Uber Technologies released data on the 1.3b rides it operated in the US last year.
Over 2.3b trips in two years (2017/2018), the company received almost 6,000 reports of sexual assault in the US.
Uber said 99.9% of its US trips over the past two years had ended without incident, and the statistics represents a 16% fall in the rate of incidents from the previous year in the five most serious categories of sexual assault reported.
It said it received 235 reports of "non-consensual sexual penetration" last year and 280 of "attempted non-consensual sexual penetration" - nearly all filed by women. The remaining assault reports included incidents of unwanted kissing or touching of body parts.
Almost half (45%) of sexual assaults were reported by the drivers themselves, against riders.
"I suspect many people will be surprised at how rare these incidents are; others will understandably think they're still too common. Some people will appreciate how much we've done on safety; others will say we have more work to do. They will all be right," tweeted Chief Executive Officer Dara Khosrowshahi.
The 84-page report is part of an apparent cultural turnaround under Khosrowshahi, who was appointed CEO in 2017 and has publicly committed to releasing statistics on the rate of incidents.
It also detailed 10 fatal physical assaults in 2017 and nine in 2018 - eight victims were riders, seven were drivers using Uber's app, and four were third parties such as bystanders.
The firm, which operates in 70 countries, said the report showed its commitment to transparency to improve accountability and safety industry-wide.
In a statement, rival company Lyft Inc said it was committed to releasing its own safety report and sharing information on unsafe drivers, but did not state a release date for its report.