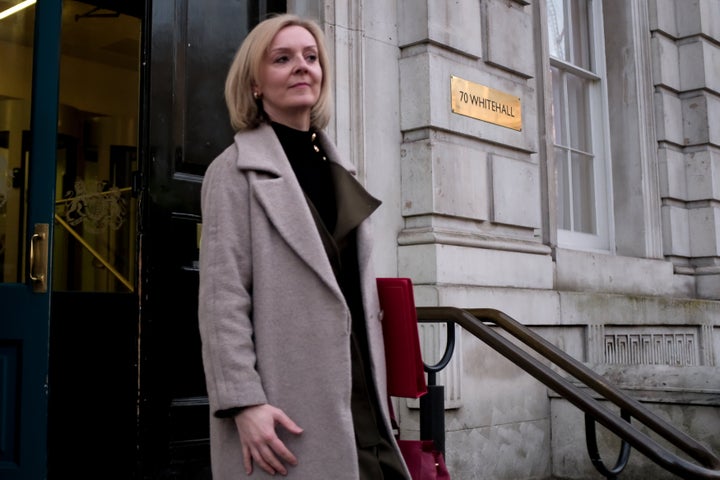 Coronavirus has changed everything. Make sense of it all with the Waugh Zone, our evening politics briefing. Sign up now.
Ministers stand accused of caving to Washington's demands for secrecy over US-UK trade talks after it emerged some papers will not be made public until five years after a deal is signed.
Letters between negotiators from both sides reveal that "proposals", "explanatory material, emails" and other "substantive information" will "be held in confidence" for half a decade after a deal comes into force.
The agreement is similar to curbs put on the doomed Transatlantic Trade and Investment Partnership (TTIP) talks between America and the EU, and could mean plans, reports and minutes of meetings which have huge implications for the British economy cannot be revealed.
In a letter to his US counterpart, UK chief negotiator Oliver Griffiths agrees that "anyone given access to this information will be warned that they cannot share the information with individuals not authorised to see the information".
It adds: "This information will be held in confidence for five years after a US-UK trade agreement enters into force, or five years after the close of negotiations related to such an agreement."
It comes as US-UK talks opened via video conference on Wednesday, with trade secretary Liz Truss saying a deal could "help our economies bounce back from the economic challenge posed by coronavirus".
Nick Dearden, director of the trade campaign group Global Justice Now, told HuffPost UK it "isn't standard practice to insist on lengthy periods of secrecy even after a deal has been signed".
He said while there was no "gold standard", the talks between Washington and Brussels would be more open, adding: "This five-year secrecy clause may be what the US administration wants, but it's up to the UK to say set out its own criteria.
"Either Britain has just given into the US here - which doesn't bode well for how these talks will go - or they're actually quite happy with these secrecy requirements because it will protect them from accountability for a trade deal which they know to be deeply unpopular."
"As the UK is finding out size matters in trade and already on the first tango the dance is led by the American quickstep, with their unnecessary secrecy, even though it would be our trade deal too,"
While the UK has published its negotiating objectives, the vast majority of terms are thrashed out behind-closed-doors.
Angus MacNeil, who chairs the Commons' international trade committee, also called for more transparency.
"As the UK is finding out size matters in trade and already on the first tango the dance is led by the American quickstep, with their unnecessary secrecy, even though it would be our trade deal too," he said.
"Governments have to take their populations with them in a democracy and populations don't like to be kept in the dark, that was seen with TTIP which again involved the US."
The government said agreeing terms on confidential documents was standard practice and that negotiators had committed to updating the public after every round of talks.
David Henig, director of the UK Trade Policy Project think tank, said the fierce backlash to TTIP meant countries were more transparent by choice.
He said: "Negotiations used to be very secret, but TTIP and TPP (Trans-Pacific Partnership) controversies changed things, and that turned out to be helpful for trade deals. For the EU and other countries it is becoming increasingly typical to share significant levels of detail up to and including draft texts."
HuffPost UK was told the agreement would not affect the Freedom Of Information Act, but it was not clear whether any requests for documents could be answered within the five-year limit.
A Department for International Trade spokesperson said: "We are committed to an open and transparent approach to trade negotiations and will report on the outcome of every negotiation round to ensure the public, parliament and interest groups are informed of progress.
"These documents set out arrangements between the UK and US governments on handling confidential information. This is standard practice ahead of trade negotiations."
After talks began on Tuesday, both sides vowed to quickly seal a deal despite Covid-19.
The talks, to be conducted virtually, will involve over 300 US and UK staff and officials in nearly 30 negotiating groups, Truss and US trade representative Robert Lighthizer said after the first round.
"We want to strike an ambitious deal that opens up new opportunities for our businesses, brings in more investment and creates better jobs for people across the whole of the country," Truss said. "As the prime minister has said, the UK is a champion of free trade and this deal will make it even easier to do business with our friends across the pond."
Lighthizer, meanwhile, said Trump's administration was aiming to "negotiate an ambitious and high-standard trade agreement" that will "support good-paying jobs and substantially improve opportunities for trade and investment".
He added: "This will be an historic agreement that is consistent with US priorities and the negotiating objectives established by Congress in US law."