Brexit secretary David Davis has revealed the British government could be willing to pay the European Union in order to secure continued access to the single market.
Davis told the House of Commons on Thursday the UK would be prepared to continue contributing to the EU's budget if it secured "best possible access" for good and services to the European market.
Labour MP Wayne David had asked Davis whether the government would consider making "any contribution in any shape or form" for access.
The Brexit secretary told him: "The major criterion here is getting the best deal for goods and services to the European market. If that's what he's talking about then of course we'll consider it."
Lib Dem leader Tim Farron said Davis' admission showed the government was in an "absolute mess" over its Brexit strategy.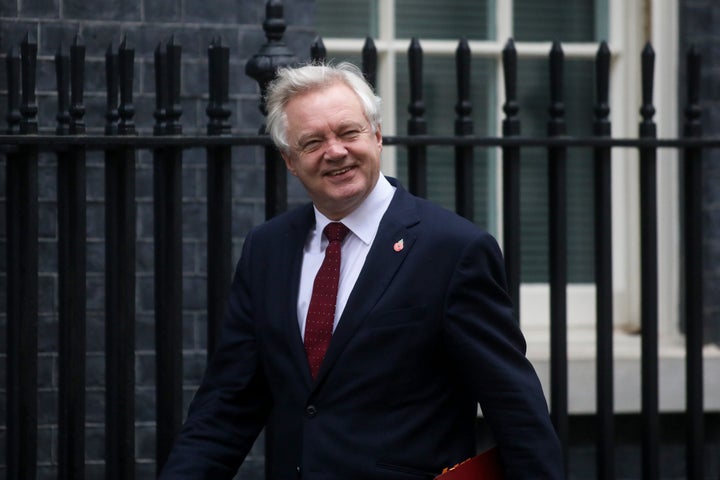 Farron said: "The Government are in an absolute mess. We are seeing chaos over their Brexit plans as they keep sending mixed signals on where they stand on basic, fundamental questions like access to the single market, payments to the EU budget and freedom of movement.
"How can the government claim they have a mandate for their Brexit deal when they don't even know what it is themselves?
The people must be given a vote on the deal they do when it finally emerges, and the government must start setting out clearly what they are trying to achieve.
"Only the Liberal Democrats are fighting to keep Britain open, tolerant and united and are the real opposition to this Conservative Brexit Government.
Davis' comments come as Theresa May insisted she was right not to "give away" a guarantee of continued residence rights for EU citizens in the UK ahead of the launch of Brexit negotiations.
The concession would have left British expats "high and dry" over their own rights to live, work and receive healthcare in the remaining 27 EU states, said the Prime Minister.
Reports this week claimed that German chancellor Angela Merkel rebuffed May's plea for an early agreement on reciprocal rights when they met in Berlin on November 18.
And European Council president Donald Tusk rejected a plea from 80 British MPs to intervene to end the deadlock.
In a letter, Mr Tusk said he wanted to "avoid a situation where citizens become 'bargaining chips' in the negotiation" but insisted that the issue can only be addressed once withdrawal talks begin under Article 50 of the EU treaties.
The row came as Bank of England governor Mark Carney called for UK businesses to be told "as much as possible, as early as possible" about the Government's Brexit plans.
The Bank said in a report that it was in the interest of both Britain and Europe's financial stability for the Brexit process to be "orderly".