The UK could have the highest levels of gonorrhoea in the EU, the latest official data suggests, with confirmed cases in 2017 three times higher than the EU average.
The ECDC analysed from data from 27 European countries for the gonorrhoea report. In comparison to the UK's 49,000 confirmed cases, Spain had 8,200 cases, Italy had 850 and Iceland had 99.
A handful of countries didn't provide complete data, but the UK's gonorrhoea rate far surpassed all other nations that did. France, the country listed with the second highest confirmed cases, had just over 9,000 incidents. Overall, the UK had more confirmed cases than all of the other countries combined.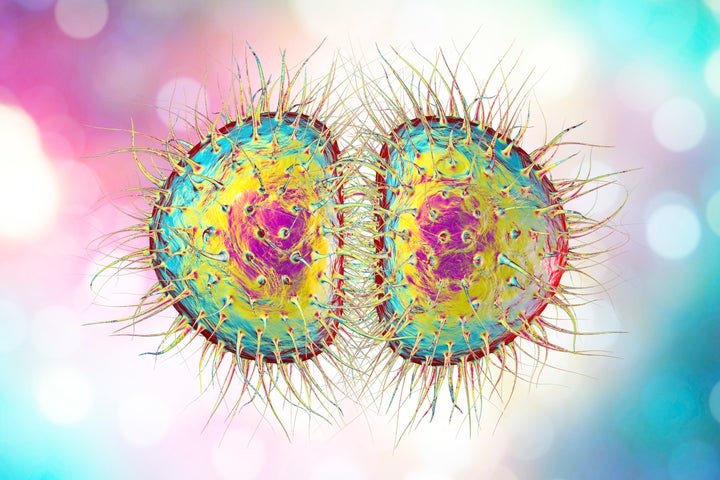 Overall, more than 89,200 cases of gonorrhoea were reported in the 27 countries that provided data, an increase of 17% compared with 2016. Men who have sex with men accounted for almost half of the gonorrhoea cases (47%) in 2017.
Commenting on the data, ECDC expert Gianfranco Spiteri said: "One thing the constantly high rate of reported gonorrhoea cases in Europe tells us, is that people keep having sex with new and casual partners without condoms. This makes it easy to pass on an infection that is increasingly resistant to the common antibiotic treatment options. If you are at risk, make sure to get tested regularly."
Earlier this year, two British women were confirmed to have contracted "super gonorrhoea", officially called Neisseria gonorrhoeae. The pair are believed to have contracted the infection from having unprotected sex in Ibiza, within the same "sexual network".
This strain of gonorrhoea is difficult to treat because it is resistant to ceftriaxone and azithromycin – the two main antibiotics used as the first-line treatment for gonorrhoea. However, both women have now been successfully treated.
In March 2018, an unnamed man became the first British person to be diagnosed with super gonorrhoea. It is believed he caught the infection during a sexual encounter with a woman in south-east Asia.
The one saving grace of the UK's high figures is that it might show that Brits are clued up about STIs and getting tested, diagnosed and treated. And Spiteri pointed out: "We have to also bear in mind that the numbers we see do not even show the true extent of the gonorrhoea epidemic in Europe.
"Many infections are not diagnosed due to lack of symptoms or limited access to diagnostics or simply are not reported."
Although gonorrhoea is sometimes symptomless, signs can include:

For women:

An unusual vaginal discharge, which may be green or yellow in colour

Pain or tenderness in the lower abdominal area

Pain when passing urine

Bleeding between periods, heavier periods and bleeding after sex.

For men:

An unusual discharge from the tip of the penis, which may be white, yellow or green

Pain or a burning sensation when urinating

Inflammation (swelling) of the foreskin

Pain or tenderness in the testicles.

Source: NHS