There are also claims a tornado touched down in Sheffield.
A very localised tornado...
In Manchester, parts of the city was flooded and photos shared on social media show the airport and high street submerged under inches of water.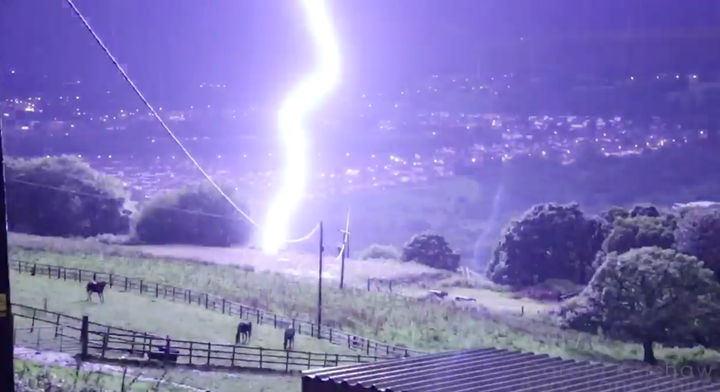 The weather led to Manchester City postponing its Champions League Group C match against Borussia Monchengladbach at the Etihad Stadium.
Videos show Leeds was also hit by lightning strikes and southern parts of the country, including Devon and Cornwall, had their fair share of erratic weather.
Here is a round up of the most dramatic pictures from last night's storm:
Manchester
Leeds
Sheffield
Cornwall
Devon
Meanwhile, the Met Office has said it will be a drier day for most of the country on Wednesday.
Meteorologist Tom Crocker said the showers which blighted northern parts of the UK will make their way up to Scotland and will "gradually lose their intensity", the Press Association reports.
"By dawn we may still see some of those thundery showers in the far north east of Scotland, but then most of the UK should wake up to a pretty dry start," he added.
"There may be a little bit of mist and fog around in places."