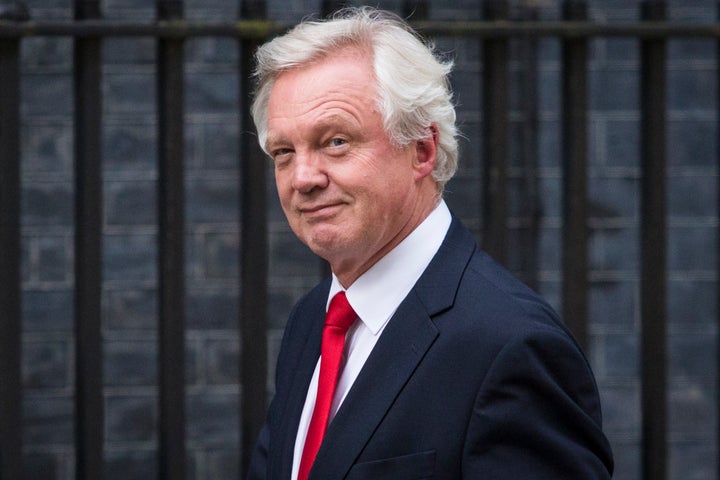 The UK's role in a Europe-wide student exchange scheme has been thrown into doubt after Brexit Secretary David Davis refused to guarantee its future.
Asked if he would guarantee the Erasmus programme, which raises £95 million for UK universities, Davis said only that there would be "no change to those currently participating in, or about to start" the scheme.
There were 14,600 British students on the Erasmus scheme in 2012/13, which allows them to study at a European university for up to a year.
Last week the programme's UK director, Ruth Sinclair-Jones, said it faced "a sad moment of uncertainty, after 30 years of this enrichment of so many lives", and that its potential end would be "a devastating tragedy".

Davis made the statement on Thursday in a written answer to Labour MP Diana Johnson, who asked if he would "make it his policy to ensure that... UK students can continue to participate in the Erasmus programme".
"There is no immediate change to the rights of UK universities and their students and staff from EU countries... There is no change to those currently participating in, or about to start, Erasmus exchanges", he said in reply.
The loss of the programme would be a blow to UK universities, which raised concerns about the status of the programme in the weeks following the EU referendum.
There are 27,401 EU students currently on the Erasmus scheme in Britiain. Their fees are paid for by the EU.
The scheme also funds exchanges for university staff and volunteer and sports programmes: in total last year around £95 million in Erasmus funding was awarded to the UK.

This adds to wider concerns about the status of students following Brexit. Jo Johnson, Minister for Universities and Science, is yet to guarantee the circumstances of British students wishing in future to study in the EU, and EU students wishing to study in the UK.
In written answers he has said that future arrangements for each group "will need to be considered as part of wider discussions about the UK's relationship with the EU."

"It is essential to remember that in terms of our global outlook nothing has changed - we have not yet left the EU and we are just as open and welcoming to students, staff and ideas as we were before the referendum."
"We have already reassured current staff and students that their rights to work and study here will continue for the foreseeable future and we can still participate in cross-European collaborations and bid for EU funding. We are already working closely with the Government to ensure the best possible outcome from upcoming negotiations and UK policy decisions for universities and the research community."