One month of rain in mere hours
300 calls to London Fire Brigade in 90 minutes
22 flood warnings across the south east
Fears EU Referendum voters will struggle to reach polling stations
Parts of London overground and Underground suspended

Commuters urged to travel home ASAP due to ongoing disruption
Red "immediate action" flood warning have been issued for parts of the south-east of London and Essex as parts of the capital endured a month's rain in a matter of hours.
Torrential downpours and flooding swamped the region in the early hours of EU referendum day, with the fire brigade inundated with more than 300 emergency calls – a day's worth in just an hour and a half.
By the afternoon, ongoing disruption to travel services saw National Rail urge commuters to make their journeys as soon as possible. It also warned that queuing systems would be put into place at several stations on the network due to overcrowding.
Tickets for Thursday will still be valid on Friday, the operator announced.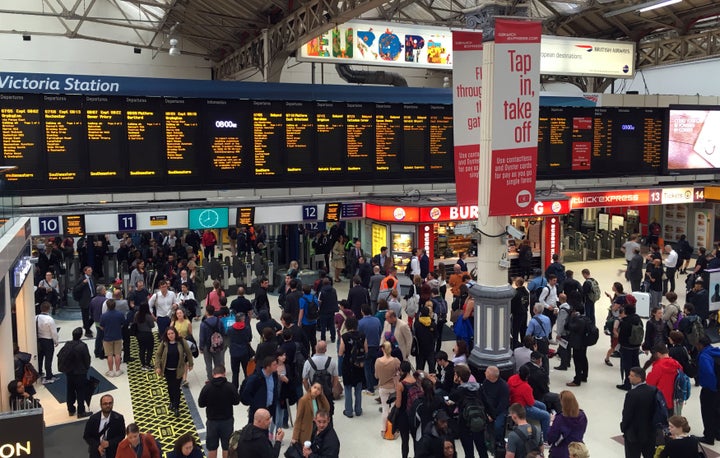 By late afternoon, the London Underground was still experiencing severe delays on several lines, with no service on the Overground from Surrey Quays to New Cross due to flooding.
Reports of weather-related incidents included lightning striking property, flooded homes and businesses and rising waters trapping vehicles.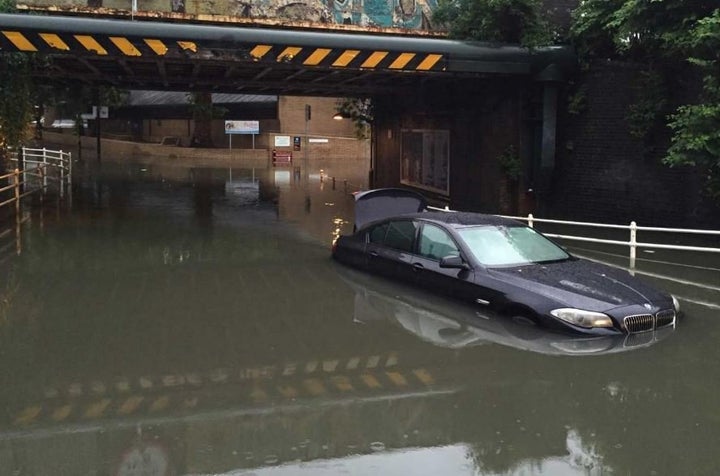 There were reports of flooded streets as storms swept through, threatening disruption as voters head to polling stations, the Press Association writes.
A London Fire Brigade spokesman said: "Crews are being mobilised to incidents as quickly as possible but the Brigade is appealing to people to only call 999 in an emergency - where there is a risk to life or property.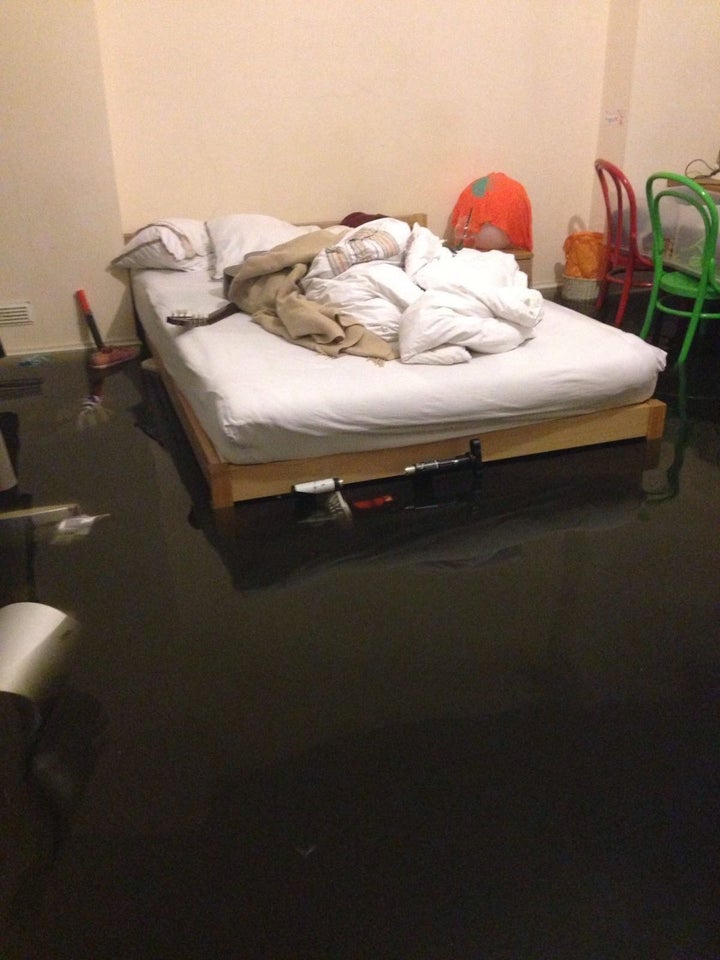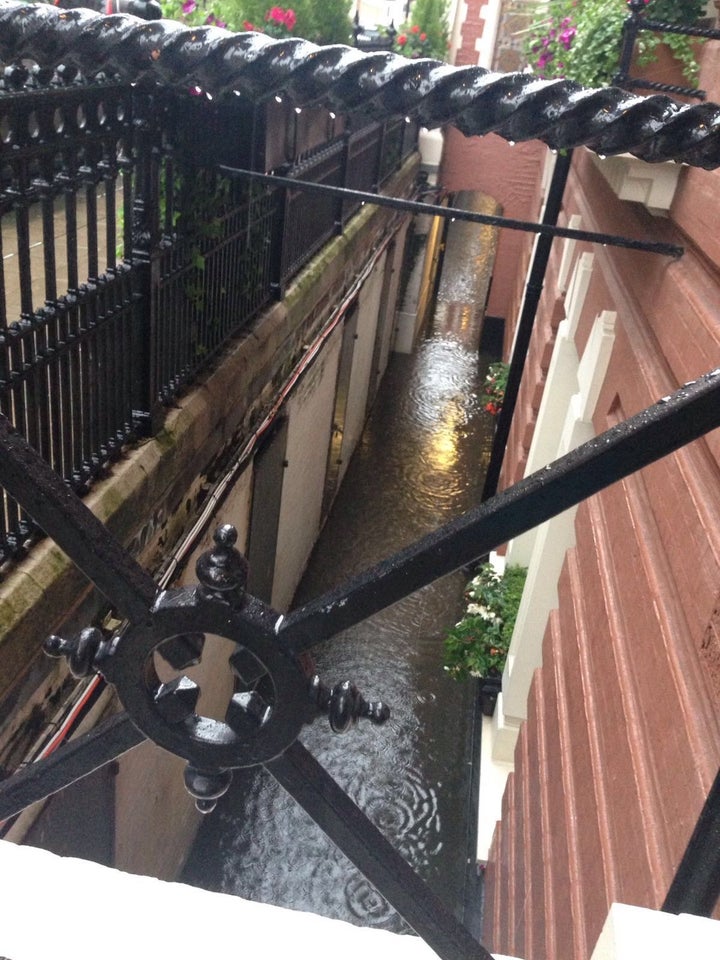 "Between around 1.30am and 3am our control officers took over three hundred calls – around as many as they would receive in an average day."
Abdul Choudhury woke up in his basement flat in London's Victoria, to find his bedroom under a foot of water.
The 27-year-old, who is not insured, told the Evening Standard: "I literally woke up in bed and had to put my feet into water as I got out. It was about a foot deep. It submerged the whole flat.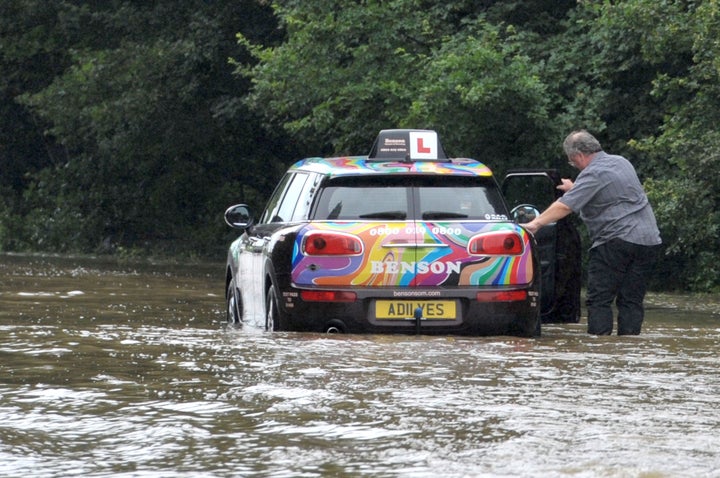 "Everything has been destroyed, my laptop, passport, books and other documents because the floodwater brought in the muck with it too and we had stuff in storage boxes."
In just one hour, 20.5mm of rain fell in Bexley in Kent, close to half the June average, with some parts expected to see multiple showers bringing a month's rain on Thursday morning.
The Environment Agency has issued four flood warnings covering rivers in Bromley, Sidcup and Basildon, and 22 flood alerts across of the South East.
Showers were expected to ease by 10am on Thursday morning before returning with similar intensity from 2pm.
At heavily flooded West Norwood station there were reports a train had caught fire after smoke was pictured billowing from the locomotive. But a spokesman for Southern clarified the the incident was the result of water reaching the conductor rail, causing large amounts of steam.
The Met Office issued an amber "be prepared" warning of rain for part of Kent, Sussex and Surrey effective until 6am on Thursday, while a yellow warning covering the South East is in place until 6am on Friday.
Forecaster Luke Miall said: "If you draw a line from The Wash to the Isle of Portland everything east of that is in the firing line.
"A band of showers is coming across the English Channel and moving north-eastwards, that will bring some heavy downpours and localised surface flooding. There's going to be a bit of hail in there too, so there's quite a lot going on.
"If you're in the South East, you definitely need your umbrella and possibly a pair of Wellington boots."
The storms threatened widespread travel disruption across the south, with Abellio Greater Anglia, South West Trains and Southern all warning of major delays on some routes.
In London parts of the underground and overground railway were suspended due flooding.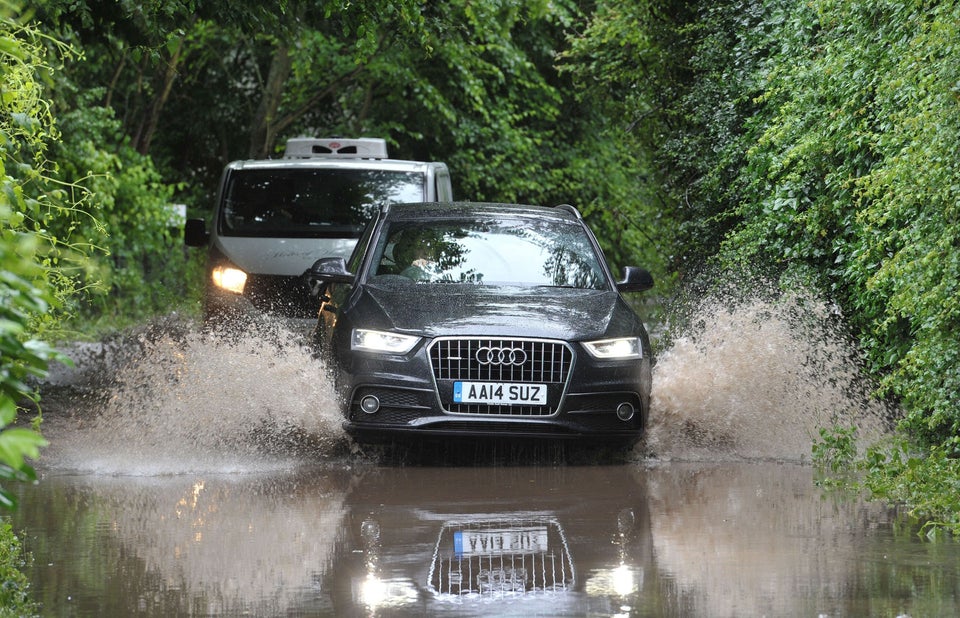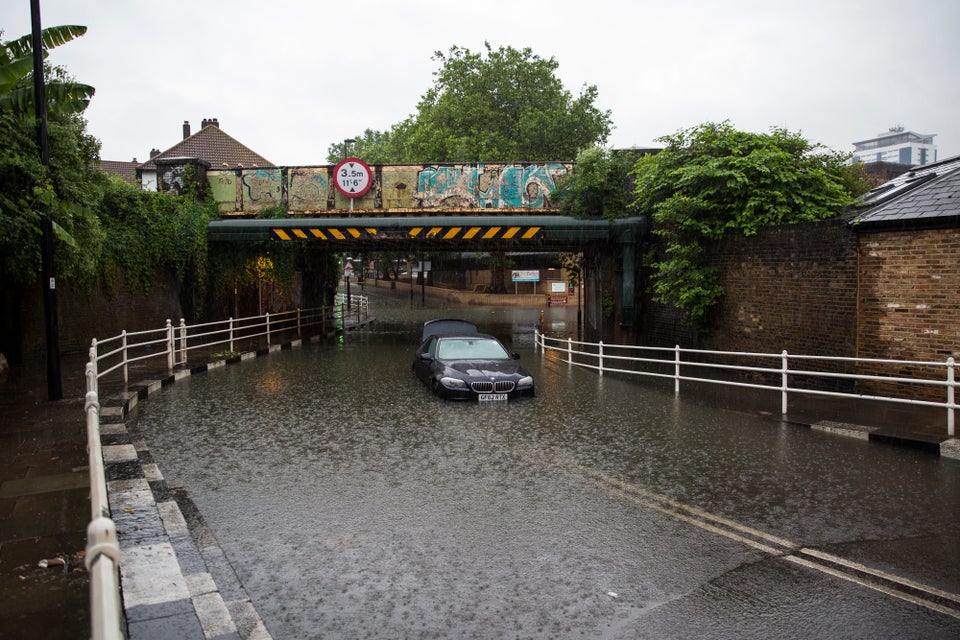 Jack Taylor via Getty Images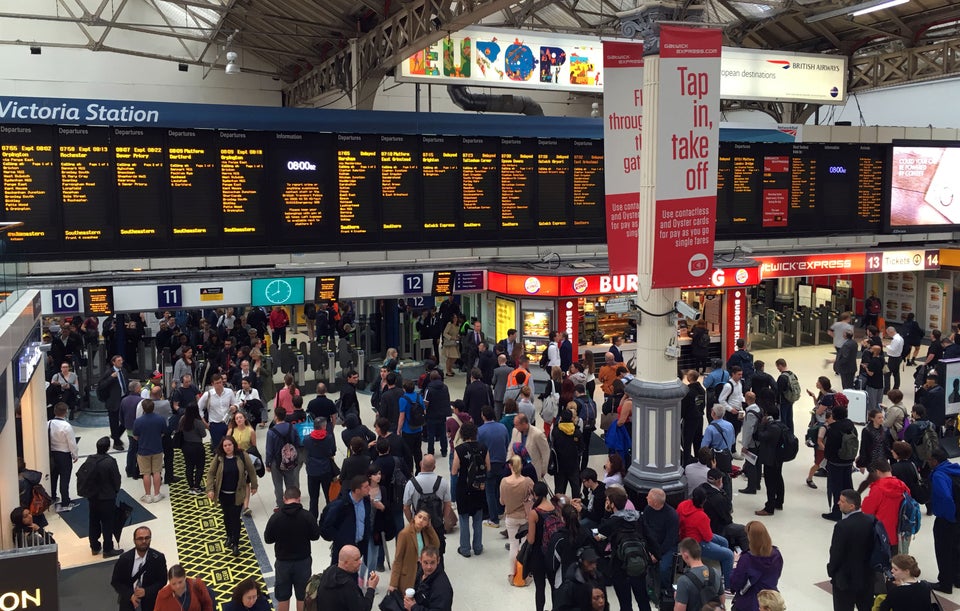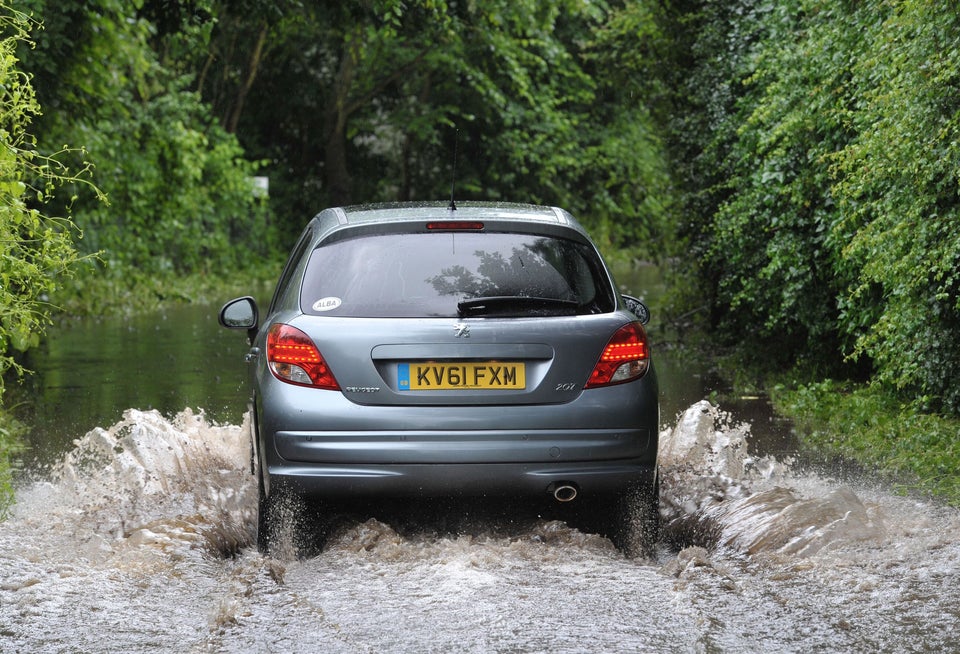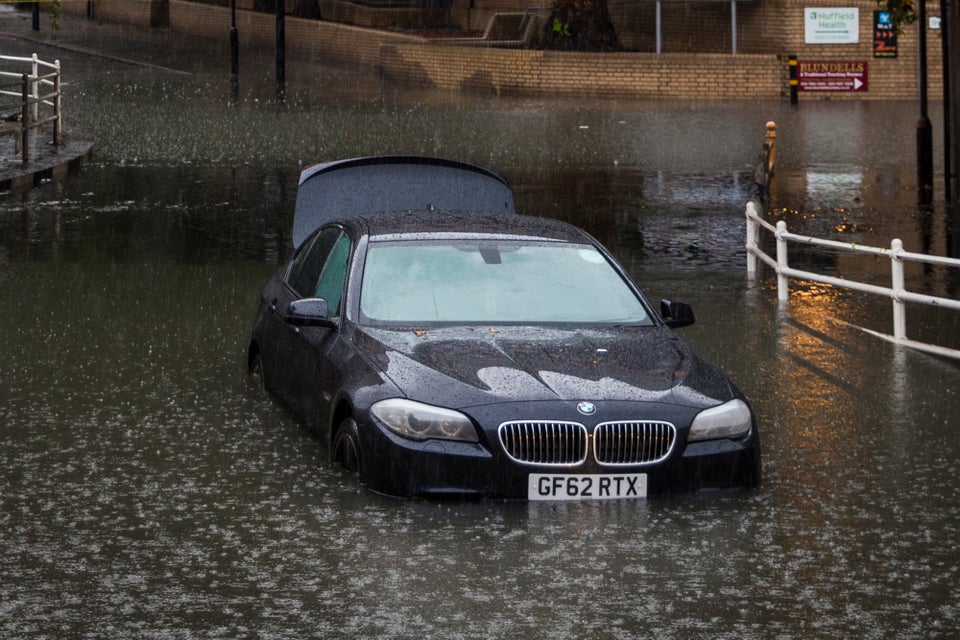 Jack Taylor via Getty Images