Unless you're living in your own private microcosm you'll have noticed the UK is experiencing something of a scorcher.
On Wednesday, heatwave temperatures of 30C arrived across London and the south east, prompting Public Health England (PHE) to urge caution and care, particularly to children and the elderly.
Dr Thomas Waite, Consultant inPublic Health Medicine and part of the Extreme Events team at PHE, said: "Many people will likely be out and about again today enjoying more the summer sun.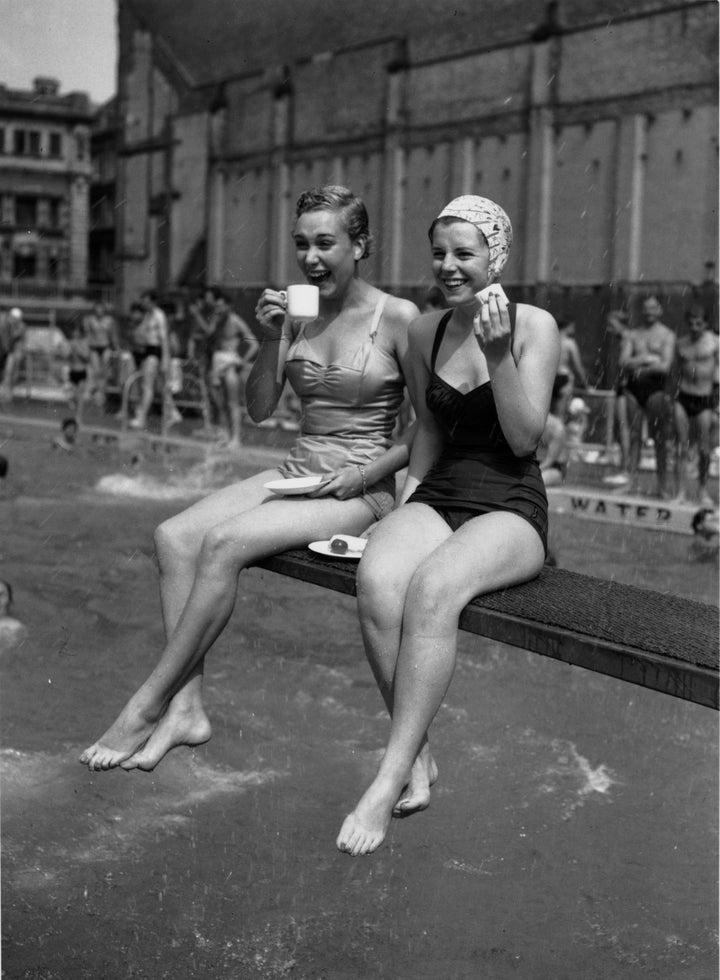 "That's why it's really important to remember that there are some people whose health suffers in hot weather. Older people, those with underlying health conditions and young children may all feel the ill-effects of heat over the coming days.
"We're urging everyone to keep an eye on those you know who may be at-risk this summer. If you're able, ask if your friends, family or neighbours need any help. There are lots of useful tips and guidance on NHS Choices website and more detail available in the Heatwave Plan for England.
The Met Office has issued a Level 3 Heatwave Action for London and the South East, warning people to stay out of the sun, keep homes as cool as possible and to keep drinking fluids.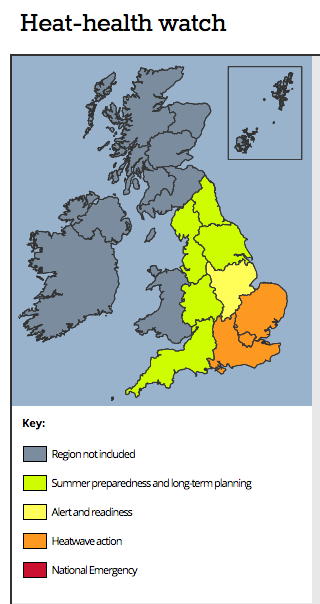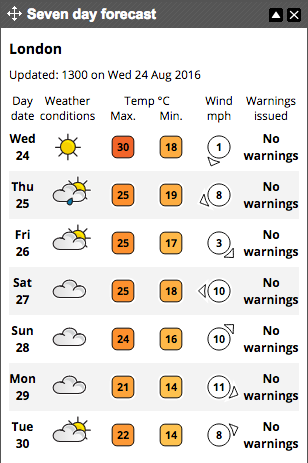 Over the bank holiday, temperatures are predicted to tumble somewhat, with it becoming noticeably cooler from Thursday and falling to 21C on the Monday.
Showery outbreaks of rain are possible, as are the odd rumbles of thunder.
Neil Armstrong, Chief Operational Meteorologist at the Met Office, said: "Hot weather continues across East Anglia and southeast England today with temperatures likely to peak in the low 30's Celsius after a very warm and humid night here.
"Elsewhere across England it will feel fresher today. Showery outbreaks of rain are possible across England later today and into Thursday which should then lead to a slightly less hot day on Thursday across the southeast of England, with temperatures in the mid 20's Celsius."