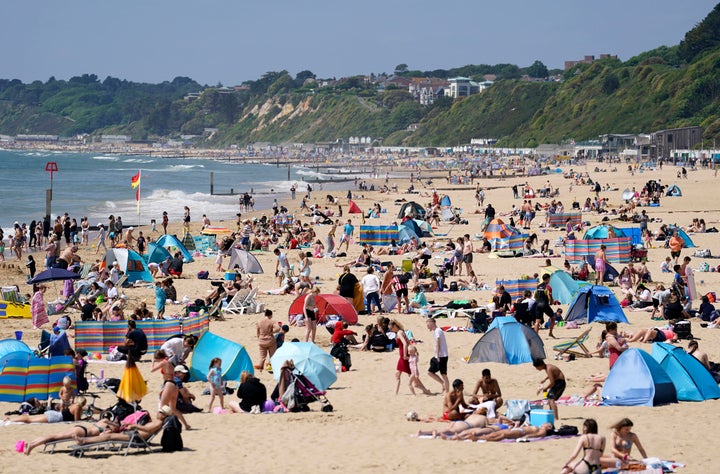 The UK authorities have issued the year's first heat health alert ahead of a scorching weekend – with temperatures predicted to be hotter than Marbella, Ibiza and Tenerife.
A 30C heatwave forecast has prompted the UK Health Security Agency (UKHSA) and the Met Office to put out a warning covering six regions in England from 9am on Friday until Monday morning.
A "plume of warm air" moves in from the south will affect London, the East Midlands, West Midlands, East of England, South East and South West,
Cloud, rain and thunderstorms are also set to sweep in, with the nights becoming humid.
There will "likely" be some impacts across the health and social care sector if forecasted temperatures are reached, the UKHSA said, with over-65s and those with pre-existing health conditions most at risk.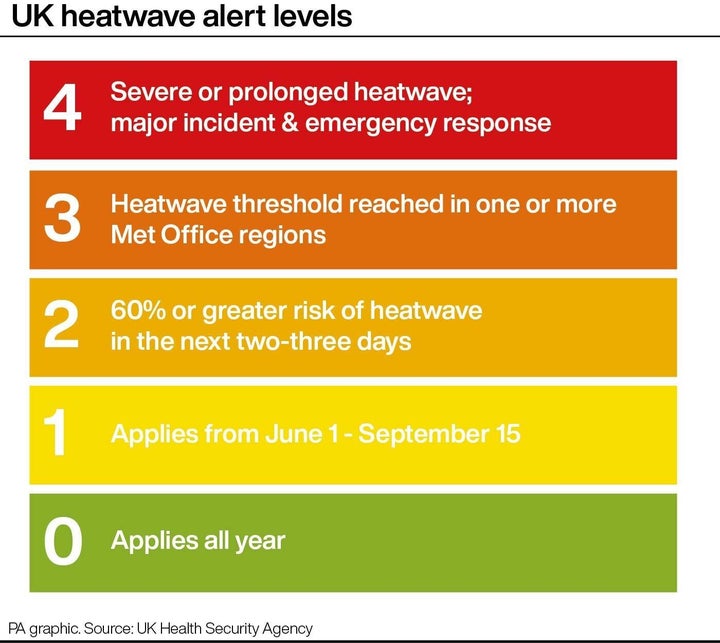 Dr Agostinho Sousa from the UKHSA said: "In the coming days we are likely to experience our first sustained period of hot weather of the year so far, so it's important that everyone ensures they keep hydrated and cool while enjoying the sun.
"Forecasted temperatures this week will primarily impact those over the age of 65 or those with pre-existing health conditions such as respiratory and cardiovascular diseases.
"If you have friends, family or neighbours who you know are more vulnerable to the effects of hot weather, it is important you check in on them and ensure they are aware of the forecasts and are following the necessary advice."
Most of Wales is set to see "long sunny spells" on Friday, before temperatures climb to 25C over the weekend when there will be "thundery" showers, the Met Office said.
Northern Ireland and large parts of Scotland will be breezier and cooler than the rest of the country on Friday and Saturday, before heavy rainfall moves in on Sunday.
The Met Office defines a heatwave as when a location records a period for at least three consecutive days with daily maximum temperatures meeting or exceeding the heatwave temperature threshold.
The threshold varies by UK county, ranging between 25C and 28C in areas in England and Wales.
Dan Harris, deputy chief meteorologist at the Met Office, said: "Temperatures will rise later this week and into the weekend, with a plume of warm air being drawn in from the south.
"Temperatures over the weekend could peak (at) around 30C in some parts of England and remain well above average overnight through the weekend.
"Coupled with the rise in temperatures is an increase in the likelihood of some potentially heavy and thundery showers, which could bring some localised disruption for some from late on Friday and into the weekend."