Torrential rain and thundery showers are expected to bring an abrupt end to Britain's sunny spell.
With much of the UK enjoying bright sunshine and the mercury hitting a high of 27C on Monday, two yellow warnings for rain have been issued by the Met Office for Tuesday.
Met Office forecaster Alex Burkill said the "very warm conditions across the country" are allowing showers, thunder and hail to develop.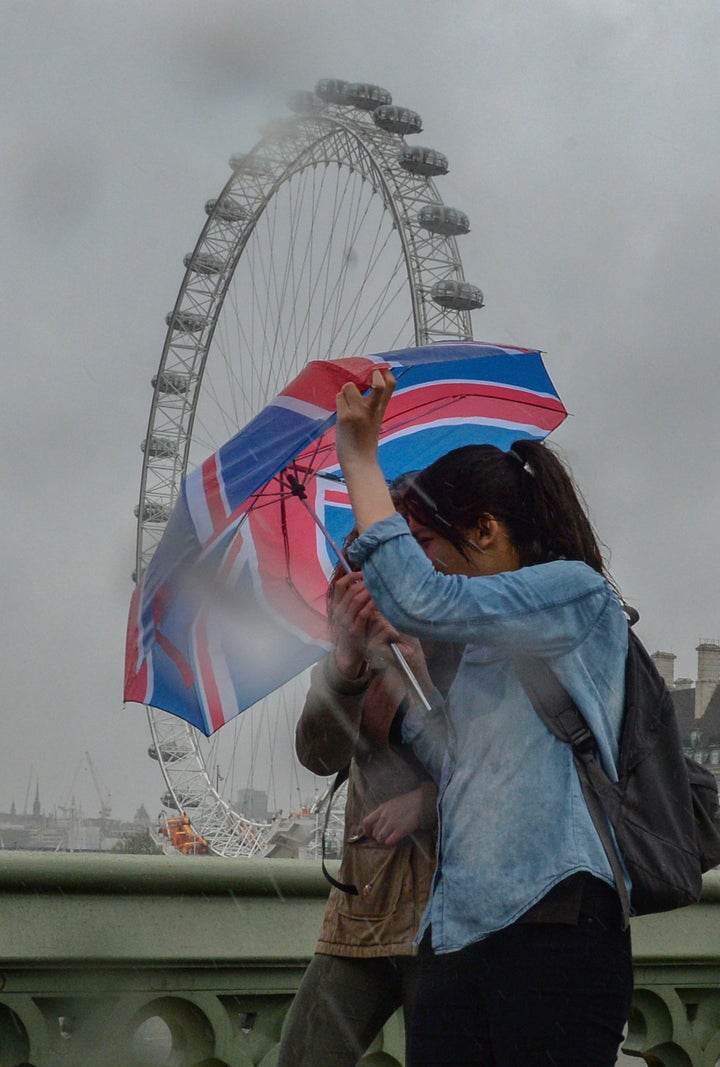 He added: "The first warning covers eastern Northern Ireland across north-west and central Wales, through to the Midlands to south-eastern England.
"The second covers parts of northern England and into central and southern Scotland.
"Across those areas we could see some torrential downpours, hail and thunder are quite likely too."
Covering most of the afternoon and evening on Tuesday, at least 20mm of rain could fall in an hour across some parts, causing possible localised flooding, surface water flooding and travel disruption.
Despite the rain, temperatures will still be warm, with 27C expected in the London area and 25C in parts of central Scotland.
Burkill said: "Through the week we will start to see things breaking down from the west - what that means is it is going to start to turn cooler and with that the number of showers will decrease.
"Wednesday and Thursday will be fine days and still pleasantly warm, with the number of showers dropping.
"But by Friday and the weekend that is when it will turn a little bit more unsettled and quite a bit cooler too, with temperatures around average for the time of year.
"As bands of showers push their way from west to east, it will be quite a marked change from the last weekend where we had the fine and sunny weather."