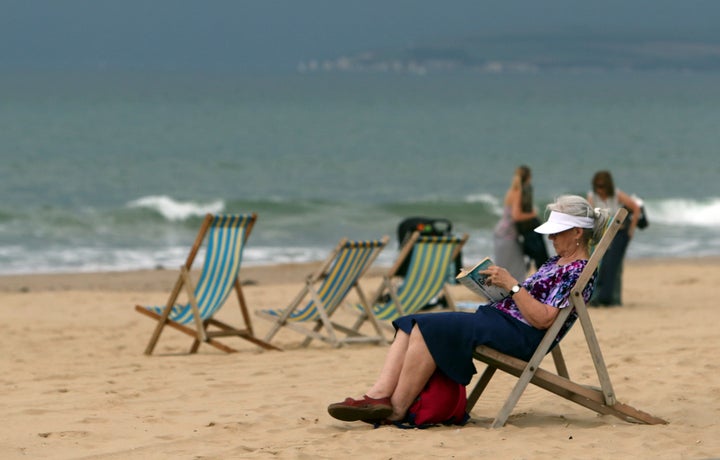 Tuesday is the hottest day of the year so far with a temperature of 34.4C recorded at Gravesend and the warmest September day since 1911, the Met Office has said.
Earlier, a temperature of 32.2C was recorded at Heathrow, the highest in September since 1949. But 34.4C was recorded at Gravesend.
But the clear skies are unlikely to last for some, with the Met Office warning that sever weather, including flooding, could be on the way.
As temperatures soared in London and the southeast, elsewhere the heat and sun turned to thunder and lightning.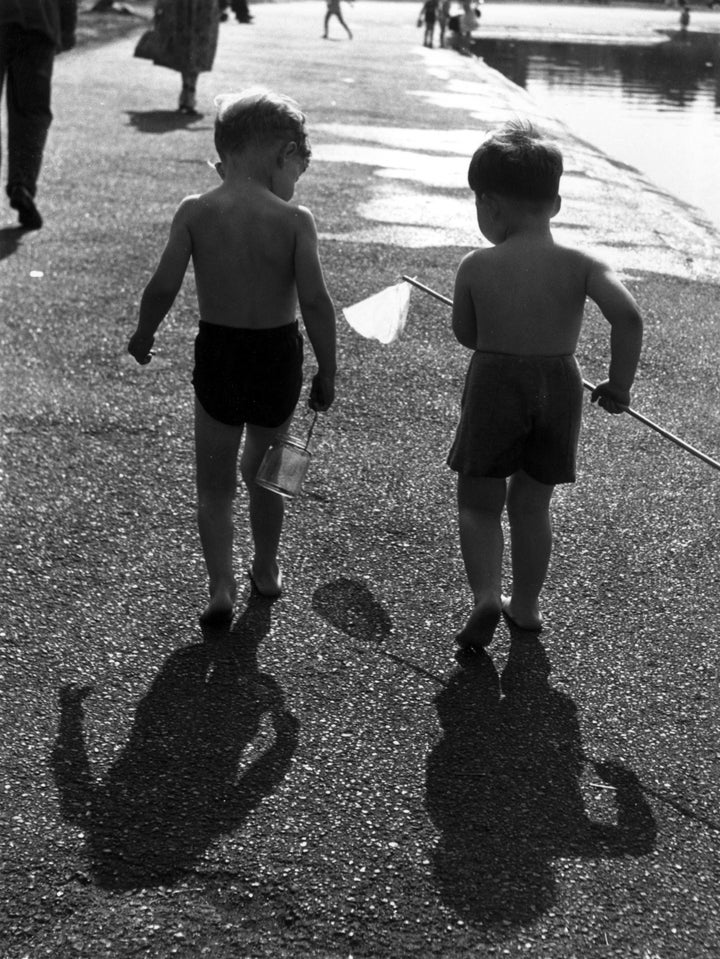 It was the first time September temperatures have gone above 30C in 10 years, since 30.5C was recorded in Kew Gardens on September 11, 2006.
Britain's highest ever September temperature was recorded in 1906 when it hit 35.6C in Bawtry, South Yorkshire.
Warm weather is predicted across England until Friday.
But just as the temperature soared in the southeast, a storm hit the south coast, including Bournemouth, with thunder, lightning and rain lashing the beachfront where just moments early people had earlier been enjoying the sun.
The Met Office warned an inch of rain could fall across Northern England and southeast Scotland, causing flash flooding.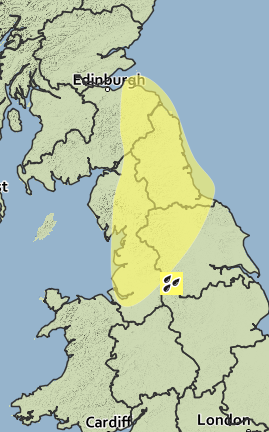 The Met Office said: "A very warm and humid air mass is in place across much of the UK, with conditions marginal for thunderstorm development this afternoon as temperatures rise.
"Northern England and southeast Scotland are currently judged the most likely area to see scattered thundery downpours, but even here many places will have no more than light rain.
"However, where storms do form, there is a lot of moisture and energy available, with the risk of more than 30mm of rain in around an hour, large hail and frequent lightning."
The warning is valid for 2pm to 11pm on Tuesday.
On Monday morning, the Met Office declared a Level 2 heat-health alert, warning of a high chance that temperatures would hit certain temperature thresholds for at least two days and the intervening night.
#Heatwave trended on Twitter and that hashtag was won by this dog on a lake in New Brighton in Merseyside.