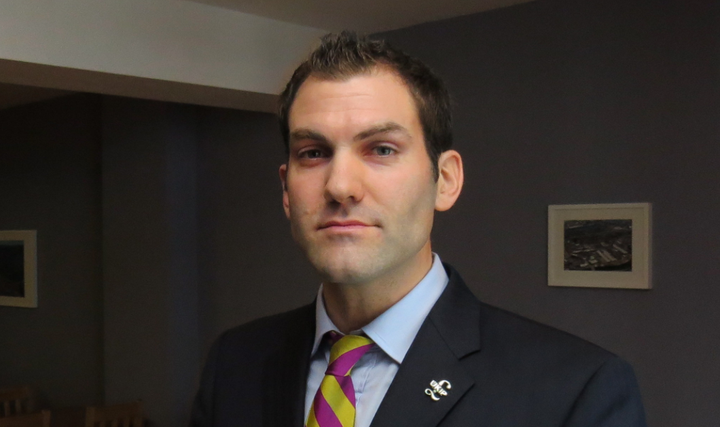 A would-be Ukip leader has said paedophiles should receive the death penalty - but not if the victim "looks 18".
In an extraordinary policy position that even shocked fellow Ukip leadership contenders, Rees-Evans was speaking during a debate held by LBC radio when he caveated his position on paedophiles facing the death penalty - arguing it depends "what you define as a paedophile".
Questioned by presenter Iain Dale about bringing back the punishment, Rees-Evans said:
"I would vote in favour of the death penalty in the case of, specifically, for paedophiles and child killers."
Dale pressed him further, asking whether "all proven paedophiles" would face the same punishment. He replied, before hesitating:
"Yes ... but sorry, with paedophiles I wouldn't say necessarily someone (the victim) who looked 18, and was fifteen-and-a-half."
When others on the panel started to question his stance, he added:
"If you wanted to make that a semantic debate, you would have to sit down ... I haven't had the chance to clarify my answer.

"It obviously depends what you define as a paedophile. In some countries it's legal to get married much, much younger.

"Someone who is pre-pubescent. I would have the death penalty for someone (the victim) who is evidently pre-pubescent."
Dale asked if he meant a 12-year-old, and leadership frontrunner Suzanne Evans then asked: "So 13-year-olds are fair game?"
"They are fair game for the current punishment we dish out right now, yes."
The full exchange can be heard here:
Another contender to succeed Nigel Farage, Paul Nuttall, has backed a referendum to gauge support for bringing back the penalty.
Though Evans and Peter Whittle, another hoping for the job at the party's helm, is opposed.