An unarmed care worker was shot by police as he tried to calm down an autistic patient.
Footage shows Charles Kinsey with the man, who was playing with a toy truck, lying on the ground with his arms in the air in north Miami on Monday.
Police say they attended following reports of a man threatening to shoot himself.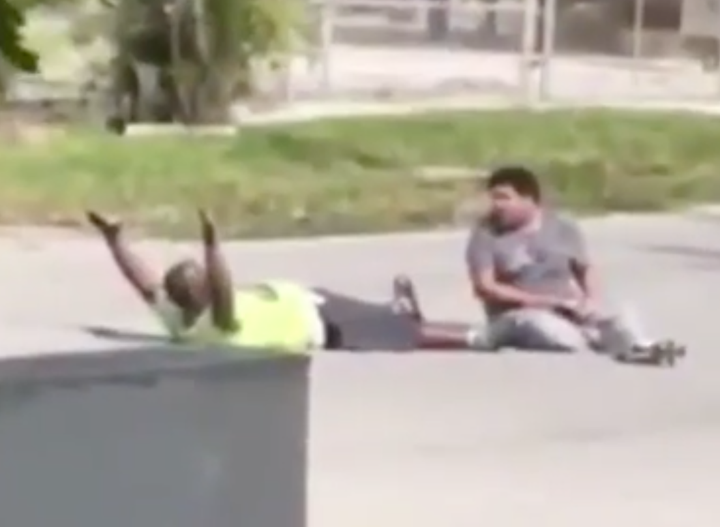 Following orders, Kinsey, who is black, lay down and tried to get his patient to comply. He can be heard telling police the only thing the man has is a toy truck.
"A toy truck. I am a behaviour therapist at the group home. That's all it is," he says.
An officer then fired three times, striking Kinsey in the leg. The 27-year-old patient was not harmed.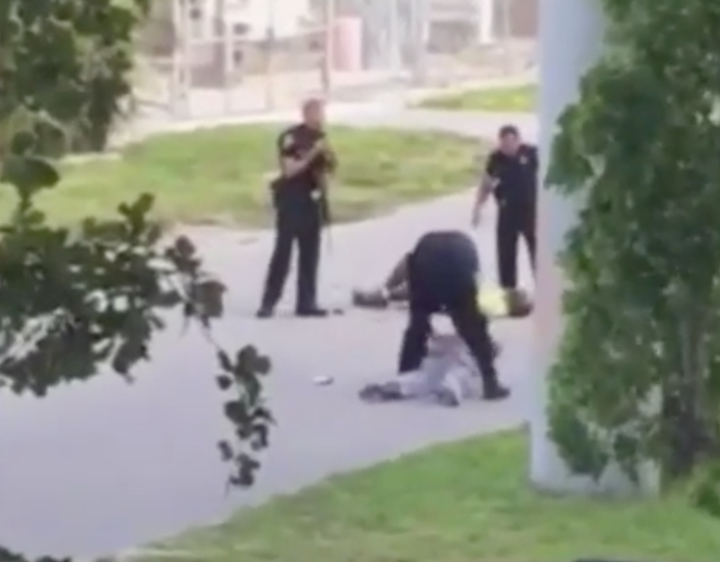 Kinsey's lawyer, Hilton Napoleon, provided the video to the Herald on Wednesday, which was taken moments before the shooting.
It shows Kinsey lying in the middle of the street with his hands up, asking the officers not to shoot him, while the autistic man sits next to him, yelling at him to "shut up."
"It was so surprising. It was like a mosquito bite."
Kinsey, who was not seriously wounded, added that he asked the officer why he shot him.
"His words were, 'I don't know,' Kinsey said.
"I was really more worried about him [the patient] more than myself because… once I've got my hands up they're not going to shoot me, this is what I'm thinking, they're not going to shoot me," Kinsey said.
A witness to the incident said he too tried to warn officers that the autistic man sitting with Kinsey was only holding a toy truck.
Thomas Matthews says he watched the buildup to the shooting through binoculars. He said he tried to tell an officer the object they seemed concerned about as the men sat in an intersection was a toy truck, but she told him to get back. The officers fired three times, hitting Kinsey in the leg.
He added: "The movement of the white individual made it look like he was going to discharge a fire arm into Mr Kinsey and the officer discharged trying to strike and stop the white man and unfortunately, he missed the white male and shot Mr Kinsey by accident."
The shooting comes after two black men were killed at the hands of police in Louisiana and Minnesota.
Alton Sterling died July 5 during a scuffle with two white Baton Rouge police officers at a convenience store where he was selling CDs, as he had done for years. The officers were responding to a call of a man threatening someone with a gun. They have said they found a gun in Sterling's pocket.
That shooting, captured on cellphone video, provoked widespread protests about police treatment of the black community.
Then the officer fatally shot him. Moments later, in a live Facebook stream, his girlfriend said the officer had asked for Castile's license and shot him when he moved to retrieve it.
Following those two deaths, 10 law enforcement officers were fatally shot in attacks in Dallas, Baton Rouge and in a Michigan courthouse.