'Unforgotten' concludes tonight, after six gruelling weeks in which the small screen's most understated detectives Cassie (Nicola Walker) and Sunny (Sanjeev Bhaskar) have toiled to discover the fate of David Walker, the secrets in his life and how he met his end.
Cassie dropped the bombshell last week that she'd come up with a theory that made everything fit. Not only that, but it meant there would be "other bodies". Who are they, and where will they find them?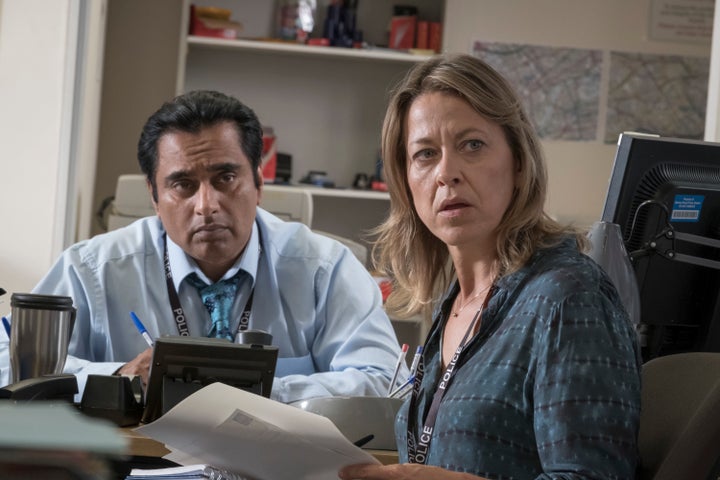 Ahead of tonight's no doubt gripping finale, we've been scratching our heads and come up with five equally possible theories as to who was responsible for David's death? Let us know what you think, or have we missed something...
1. Our first theory is that emotional nurse Marion DID somehow have David Walker killed, as her IRA-connected friend had intimated she wanted...
2. We've seen how angry generous barrister Gary gets under pressure. Did David Walker push him too far with the framed rape allegation? Was his crime behind in 1992 behind his breakdown?
3. We know he forced Sara Mahmoud to debase herself, something she kept from her husband all of these years - was her crime the reason she committed herself to looking after children who needed most help - a form of penance?
They all have penance, though - Marion nursing sick children, Gary working pro bono as a barrister. These are nice people, brought low by a big, past secret. What was it?
4. Curve ball thought - did Tessa discover what her husband was up to, and kill him before he hurt their son? Did her new husband help her in some way?
5. Or was it gentle Wendy Craig as troubled mother Joy, discovering what was happening to her daughter and seeking revenge?
'Unforgotten' concludes tonight on ITV at 9pm. Catch up on ITV Player.