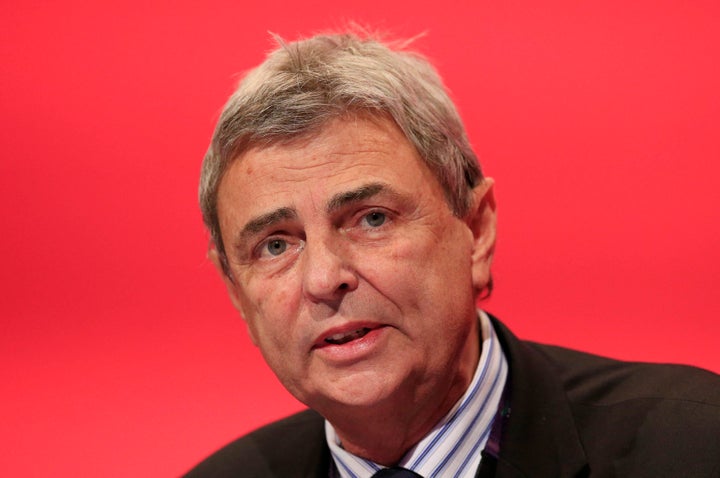 Dave Prentis, the general secretary of the Unison union, has warned Jeremy Corbyn that Labour is "as far away from power and changing the country for the better than at any point in my lifetime".
Writing in The Times today, Prentis also said Corbyn "must be open to letting the party's best talents oppose the Tory government" in the shadow cabinet.
His comment will be seen as support for the idea of reintroducing shadow cabinet elections.
The union boss also said: "Endless internal rows, rumours and attacks are pushing us further from government. So Jeremy and his team must now show they have what it takes to unite the party and win the next election."
"We cannot have anything that stokes disunity. So Labour MPs should refrain from a running commentary on every disagreement they might have with Jeremy.
"In return, Jeremy and his team must slap down those who pursue divisive tactics such as changing the rules to enable mass deselections of MPs."
Corbyn is expected to be reelected Labour leader tomorrow at the start of the party's annual conference in Liverpool.
The Huffington Post has learned Gordon Brown has urged Labour MPs to rejoin Corbyn's frontbench team "for the good of the party and the country".
In June, a wave of shadow cabinet ministers quit the Labour frontbench in protest at Corbyn's leadership.
Brown has been offering his private advice to wavering backbenchers, stressing that voters will only back Labour if it is united, one party source said.
But the Guardian reports today that several high profile Labour MPs, including Heidi Alexander, Lilian Greenwood, Stella Creasy, Rachel Reeves Gloria De Piero Lisa Nandy and Kerry McCarthy will also refuse to serve in Corbyn's new top team.
Claims of Brown's influence behind the scenes came as HuffPost also learned that internal party data suggested Corbyn will win the leadership race against Owen Smith by 65% to 35%.