Jewish students have urged the Union of Jewish Students to cut all ties with the National Union of Students over the "anti-Semitic" behaviour of its president, Malia Bouattia.

The motion tabled by "angry and frustrated" students, set to be debated at the Union of Jewish Students (UJS) annual conference next week, catalogues the 28-year-old's alleged insults, which Jewish students say have left them "appalled".
Bouattia is accused of using anti-Semitic language, refusing to allow Jews the right to identify anti-Semitism and failing to listen to the concerns of Jewish students.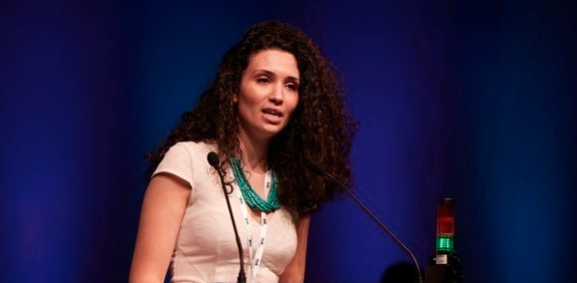 The union president was denounced in a Home Affairs Select Committee report into anti-Semitism earlier this year for referring to Birmingham University as "something of a Zionist outpost in British higher education", a comment the committee said "smacks of outright racism".
Bouattia was also widely criticised for saying during a 2014 conference speech on 'Gaza and the Palestine Revolution', that "with mainstream Zionist-led media outlets... resistance is resented as an act of terrorism".
UJS President Josh Seitler said: "Like huge numbers of Jewish students I am appalled by Malia's past rhetoric and ongoing behaviour.
"It is inexcusable that despite plenty of opportunities – most recently when I put the concerns and demands of Jewish students to her directly – Malia has failed to unequivocally apologise and commit to uphold NUS policy on antisemitism underpinned by the EUMC working definition."
The UJS is the representative body for more than 8,500 Jewish students in the UK and Ireland. The organisation had previously worked closely with the National Union of Students.
"Much of my activist life has been dedicated to anti-racist campaigning and it remains central to my purpose.
"I am determined to ensure that all students, including Jewish students, feel safe and are safe on campus and in society," she added.
A spokesperson for the NUS told the Huffington Post UK: "It would be a disappointment if the discussion of this motion, at the upcoming conference, leads to UJS suspending their working relationship with NUS particularly as we have just launched research into Jewish students' experiences on campus and have a whole programme of work being undertaken to fight anti-Semitism on which we would hope to work with UJS.
"NUS will always strive to ensure Jewish students' voices are heard and we hope to continue working with UJS on this vitally important work."