A senior Labour MP has been criticised by a union leader for suggesting workers on strike over Christmas need a "wake up call".
Gerard Coyne, who is hoping to unseat Len McCluskey as general secretary of Unite, said he was "angered" by Meg Hillier.
Hillier, the chair of the public accounts committee, told Sky News on Sunday strikers could be "shooting themselves in the foot".
Coyne said today: "I was angered to read the statement made by Labour MP Meg Hillier and particularly disappointed by her claim that the current industrial disputes should act as a 'wake up call' for unions.
"It is the management of these companies that need to wake up and Southern Rail, in particular, must take responsibility for its own appalling record of service, which its long suffering customers have had to endure for too long.
"Meg Hillier should acknowledge that Industrial action is only ever a last resort and that management must urgently sit down and negotiate with union representatives who are eager to settle these disputes."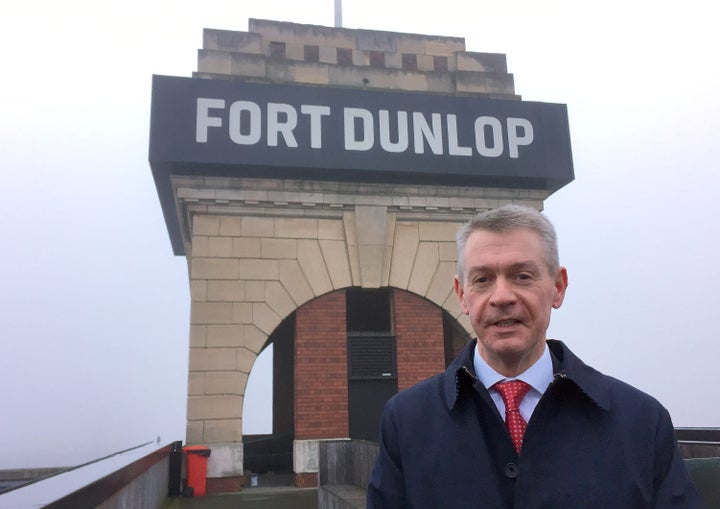 In the interview with Sky, Hillier said: People should have the right to strike, but it is a very unfortunate combination for people travelling.
"It is a particularly difficult time of year. I think all trade unions, even though they are fighting for their rights, need to really think about the impact on the people they are actually there to serve, their customers their passengers.
"I think there needs to be a bit of a wake up call about the impact on hard working people who are trying to get to work or go on holiday."
A wave of strikes will be launched by thousands of workers this week, hitting rail, post and airline industries in the run-up to Christmas.
A series of disputes have flared over issues including jobs, pay, pensions and safety involving some of the country's biggest trade unions.
Officials dismissed any suggestions that the strikes were co-ordinated or part of a conspiracy to bring down the Government.
Members of the Rail, Maritime and Transport union at Southern Railway will strike on Monday and Tuesday in a long-running dispute over the role of conductors.
Coupled with a continuing ban on overtime by drivers in Aslef, the action will cause fresh chaos for Southern's 300,000 passengers.
Members of the Communication Workers Union will strike for five days, including Christmas Eve, in protest at job losses, the closure of a final salary pension scheme and the franchising of Crown Post Offices.
The union will stage a demonstration outside the headquarters of the Business Department on Monday at the start of the strikes.
British Airways cabin crew in the Unite union are due to strike on Christmas Day and Boxing Day in a row over pay although talks aimed at resolving the dispute will be held at Acas on Monday.
Unite members employed by Swissport as baggage handlers and other ground staff at 18 airports are set to walk out on Friday and Saturday over pay unless Tuesday's talks at the conciliation service bring a deal.
Popular in the Community