Universal Credit is driving women into prostitution, the Work and Pensions Secretary Esther McVey has been warned.
The claim came from veteran MP Frank Field, who said on Monday that women in his Birkenhead constituency "have taken to the red light district for the first time" because the new benefits system is pushing them into poverty.
Speaking in the House of Commons, McVey refused to agree to meet with the women affected, however, and asked Field to remind them "there are now record job opportunities" in the UK.
Field's startling claim was made as the government comes under repeated attack for the disastrous rollout of Universal Credit and as its architect, Iain Duncan Smith, calls more money to be invested in it.
Field said he wrote to McVey last week to sound the alarm, as police and women's charities had become increasingly concerned about the benefit's impact on women.
He said: "Might I raise the question, I wrote to the Secretary of State about about how Universal Credit is being rolled out in Birkenhead, how it is not going as well as we are told in the House of Commons, where some women have taken to the red light district for the first time.
"Might she come to Birkenhead and meet those women's organisations and the police who are worried about women's security being pushed into this position."
McVey, who last week admitted that families will be "worse off" under the new system, said "my door is always open to him".
She added: "But really, we need to work with those ladies and see what help we can give them from the work coaches right the way through to the various charities and organisations.
"In the meantime, I might add, perhaps he could tell these ladies, and the work coaches can, that we've now got record job vacancies – 830,000 job vacancies – and perhaps there are now other jobs on offer."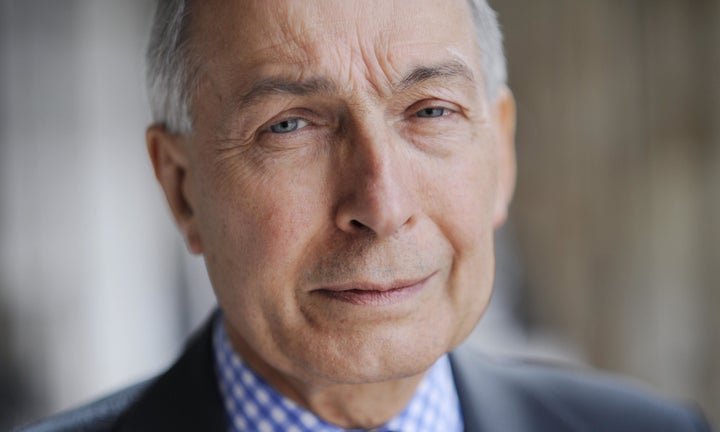 The executive director of the charity that first raised the issue with Field said she was glad the MP had taken the issue forward on their behalf.
Angela Murphy, executive director of Tomorrow's Women Wirral, which is committed to reducing female imprisonment and supports more than 6,000 women, said Field visited the centre a few weeks ago.
During the visit, she spoke to him about concerns from women she met during an outreach project with Merseyside police.
"There was a couple of women who spoke about it. One said she hadn't been out sex working for a long but because of Universal Credit she felt she had no choice and had to go out [to do it] again.
"I hear what Esther McVey is saying about the job coaches but we are talking about women who are nowhere near job ready so these are people who are literally living hand to mouth, it's that type of survival."
She said she is hopeful the Field's question will make a difference.
"Whether you love him or hate him, Frank Field has a voice and he makes his voice known and you know when things affect his constituency, he does speak up about it so it was good that he has taken it forward," she said.
It comes amid reports that two in five Universal Credit claimants will lose £52 a week under the benefit.
An analysis by the Policy in Practice consultancy found struggling homeowners, working single parents and the disabled will be the hardest hit unless urgent action is taken in the next budget.
Universal Credit has been rolled out in a few areas but full implementation is due next year.
Chancellor Philip Hammond has already been warned that the Government faces a "significant" revolt by Tory MPs if he can't find extra money for the new benefits system.
Former Prime Minister John Major has even said that it could be more damaging for the Tory party than the poll tax.
Around 30 Conservative MPs have concerns about the flagship welfare reform, which Work and Pensions Secretary Esther McVey has acknowledged could leave some claimants worse off.
HuffPost UK reported last week how Downing Street was "listening" to claims that millions of people could end up losing up to £2,400 a year once they take up the new benefit.
Asked directlyif more money could be made available in this month's Budget, the Prime Minister's official spokesman said: "The PM was clear yesterday that we are listening to concerns.
"We are taking a 'test and learn' approach to Universal Credit, improving the system as we roll it out."