Unfortunately, University Challenge is not known for the diversity of its contestants. Last year, even question master Jeremy Paxman criticised the lack of female contestants after just 25 women appeared during the series.
Introducing two Oxford University teams, Paxman told them he would be asking the usual "tough questions", adding "Few tougher, perhaps, than why on earth are there no women left at this stage of the competition?"
So viewers were pretty excited when five female contestants appeared on the quiz show last night, with two women on the Warwick University team and three from the University of East London.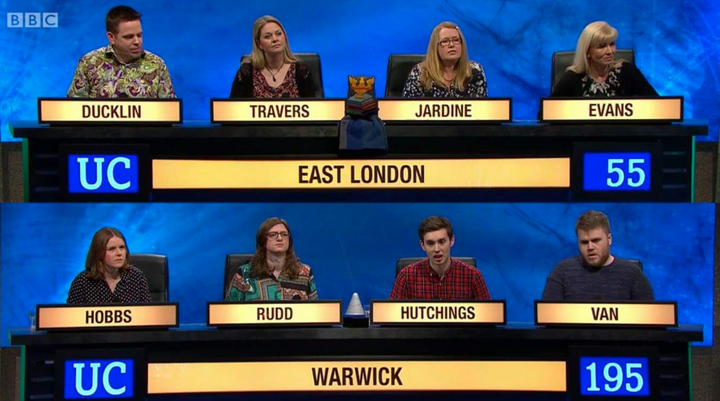 Some viewers celebrated the fact that women students were thoroughly represented last night...
But some were upset that women appearing on a TV quiz show was a notable event...
Still, it's a step in the direction. Here's hoping we will see more diversity on our favourite show from now on!
(Away from the gender politics, Warwick beat East London by an impressive 140 points, with the final score standing at 195 - 55.)