A university has sparked protests after it announced it will close its dedicated Muslim prayer space just a week before Ramadan.
The University of East Anglia (UEA) is converting the room, currently used by around 600 students and staff, into what the student union calls a "completely unnecessary" corridor to the library.
Dozens of Muslim students protested the decision this afternoon by praying in the centre of the Norwich campus, while others demonstrated with banners and signs reading "Save our space".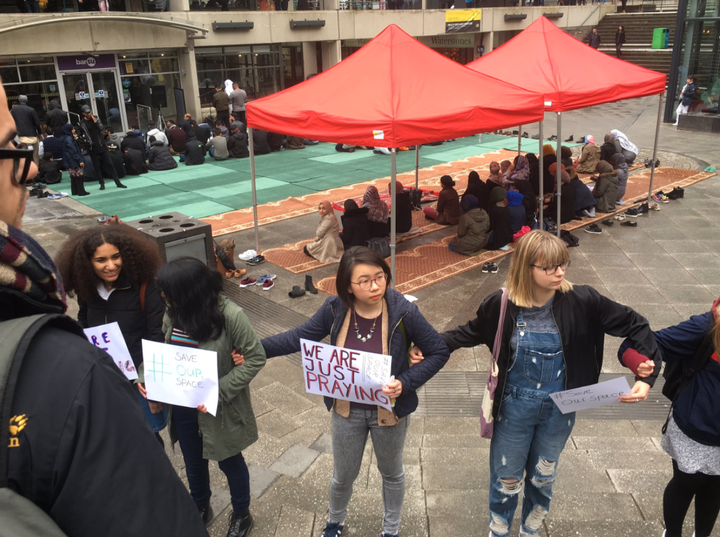 From Monday, Muslim students will have to use the multi-faith centre on campus - a facility deemed "insufficient" by the university's own student experience committee two years ago.
According to the university, they will also have access to another prayer room, but it is only open in the evenings.
UEA's student Islamic Society said they were "shocked and appalled" by the announcement.
A petition started by the group has been signed by more than 4,000 people in less than two days.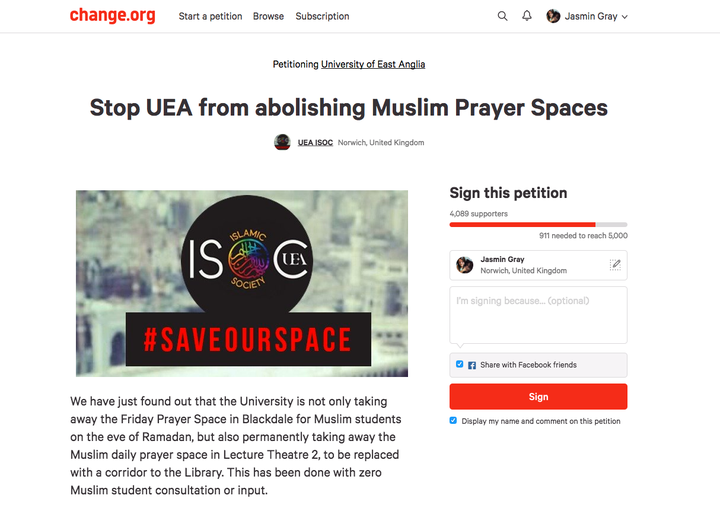 Addressing the proposed move to the multi-faith centre, the petition reads: "They don't seem to realise that not only is the space not big enough to accommodate or balance all students of faith with Muslim students praying five times a day, but the facilities are completely inadequate.
"All we want is to pray in peace and in cohesion at UEA but after years of being bumped around campus, being the only faith forced to use our campus cards to access our prayer space and now finding out by accident that our prayer space is being permanently taken away, UEA does not feel like a space for Muslims."
Jo Swo, the UEA student union welfare, community and diversity officer, said Muslim students only found out about the move through the university cleaners.
"The university had had zero consultation with Muslim students and didn't even bother to inform them their prayer spaces were being closed," she told HuffPost UK.
"They are going to replace the prayer room with a corridor to the library, which is completely unnecessary.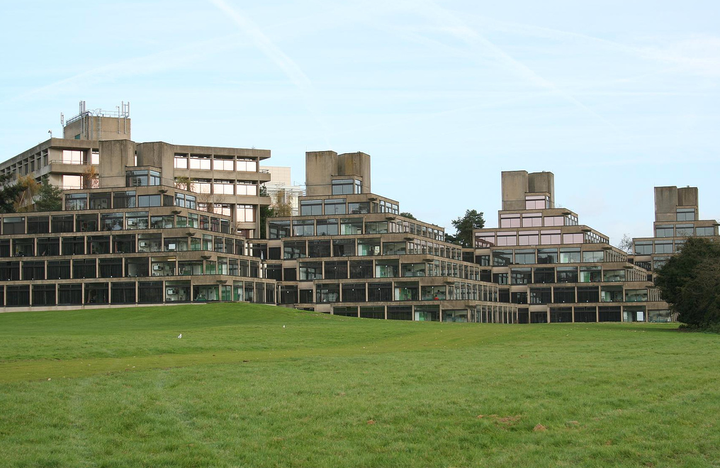 "A lot of these students are in the middle of trying to study for their exams. Now they're having to fight for their right to worship and it's really distressing for them."
Swo added: "UEA says it's wonderful. UEA has a "UEA Is United" campaign after Brexit and Trump, which I thought was incredible, but it seems like UEA is united for everyone except the Muslim students on its campus."
Students have vowed to "keep escalating" protests until a permanent solution is found.
Campaigners have had an outpouring of support from students and academics across the country:
Clive Lewis, who was Labour MP for Norwich South until the dissolution of parliament and is seeking re-election, said the university's decision implied a "basic disrespect" for Muslim students' faith.
"For the life of me, I just cannot understand why the university has dragged their feet and let it come to this," he told HuffPost UK.
"So much of this fiasco is a result of getting basic things wrong – not seeking the views of the people affected by this and worse still, when they have been told, not listening."
Lewis continued: "This is really basic stuff. Our universities are meant to be for everyone - no matter what diverse needs they have.
"I would be making the same points in support of any other group of students who'd been mucked around like this."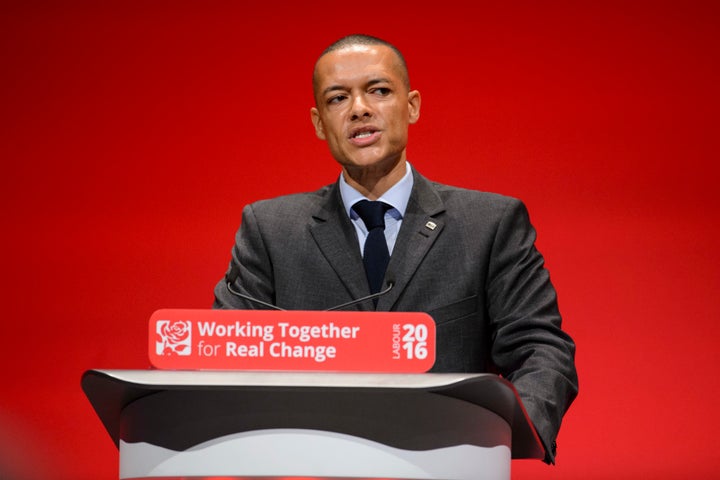 A spokesperson for UEA said it is in "ongoing discussions" with the student Islamic Society and the Muslim Chaplain over the move to "ensure we can provide appropriate faith provision on campus".
"We have proposed a temporary solution of using UEA's Multi Faith Centre and the Blackdale prayer room will continue to be available during evenings," they said.
"We are committed to ensuring that there is no break in provision for students wishing to use our facilities, including during Ramadan, during the exam period and during development works over the summer.
"The University is very grateful for the input of all stakeholders into the ongoing consultation about this matter."
Campaigners are set to meet with the university to discuss the issue this afternoon.
Has something similar happened at your university? Contact jasmin.gray@huffingtonpost.com to share your story.