Four measures were on the table in the wake of the worst mass-shooting in US history, and it took a 15-hour filibuster by Democrat Connecticut Senator, Chris Murphy, to force the issue.
Another rejected proposal would have tightened the background check system to cover the so-called gun show loophole which allows private sales by unlicensed sellers to go ahead without background check on buyers.
The New York Daily News went in hard on Tuesday featuring a graphic of a blood-soaked U.S. Capitol with the headline: "SLAUGHTER HOUSE."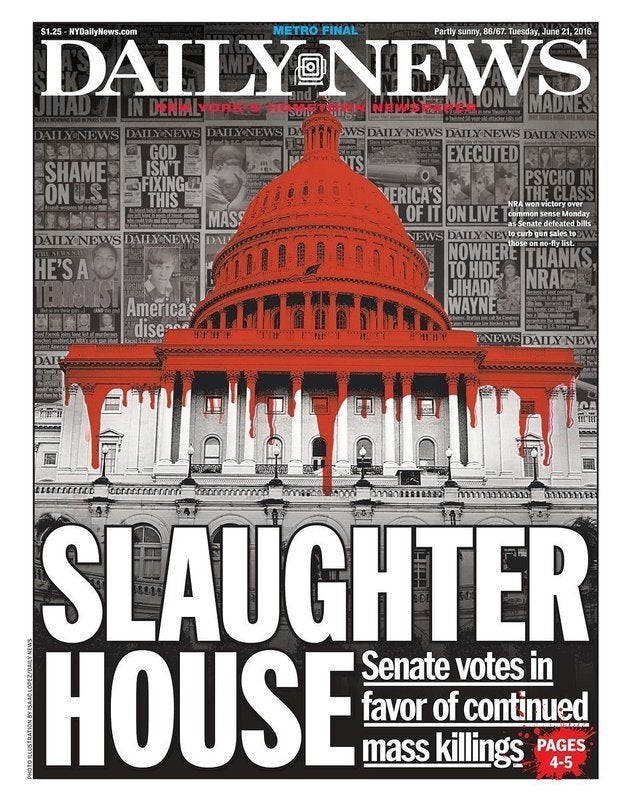 The vote was largely along party-lines, with senators rejecting one proposal from each side, reports AP.
The stalemate underscored the pressure on each party to stand firm on the emotional gun issue going into November's presidential and congressional elections. It also highlighted the potency of the National Rifle Association, which urged its huge and fiercely loyal membership to lobby senators to oppose the Democratic bills.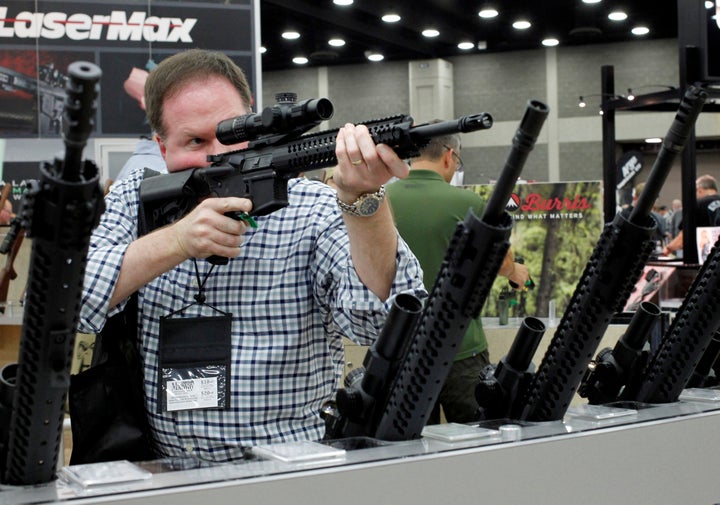 "Republicans say, 'Hey look, we tried,'" said Senate Minority Leader Harry Reid, D-Nev. "And all the time, their cheerleaders, the bosses at the NRA, are cheering them."
Senate Majority Leader Mitch McConnell, R-Ky., said the Orlando shootings - in which the FBI says the American-born gunman swore allegiance to a Islamic State group leader - show the best way to prevent extremists' attacks here is to defeat them overseas.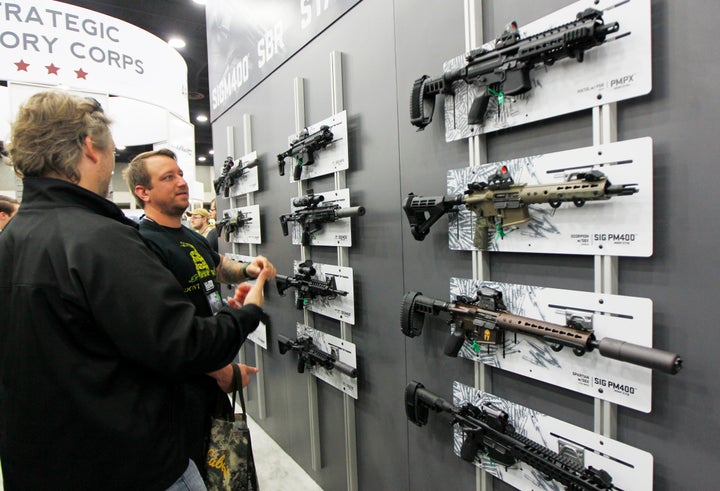 "No one wants terrorists to be able to buy guns," McConnell said. He suggested that Democrats used the day's votes "to push a partisan agenda or craft the next 30-second campaign ad."
That Monday's four roll-call votes occurred at all was testament to the political currents buffeting lawmakers after gunman Omar Mateen's June 12 attack on a gay nightclub. The 49 victims who died made it the largest mass shooting in recent U.S. history, topping a string of such incidents that have punctuated recent years.
The FBI said Mateen - a focus of two terror investigations that were dropped - described himself as an Islamic soldier in a 911 call during the shootings. That let gun control advocates add national security and the specter of terrorism to their arguments for firearms curbs.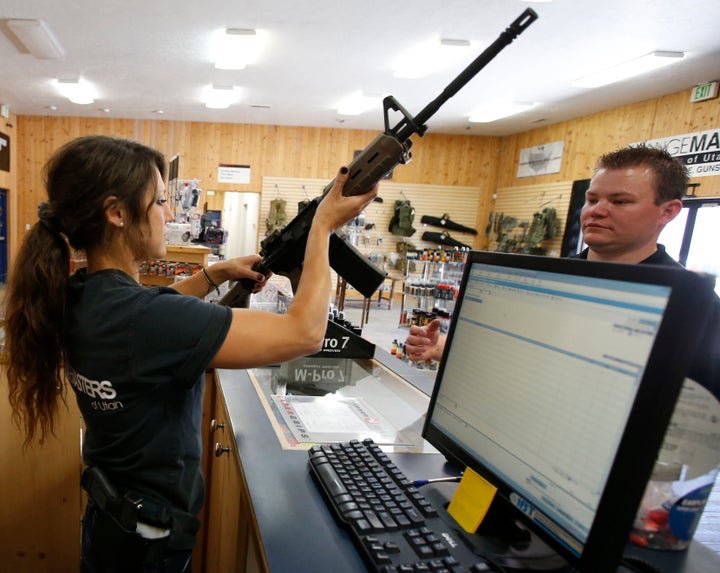 After the votes, presumptive Democratic presidential candidate Hillary Clinton issued a one-word statement, "Enough," followed by the names and ages of Orlando's victims.
On Fox News Channel's "The O'Reilly Factor," expected GOP presidential nominee Donald Trump said he "absolutely" agrees that people on the government's terror watch list should be barred from owning guns. He did not say if he supported the Republican or Democratic versions of bills rejected Monday.