Vaginas are great - and this zine wants to tell you just how great they are.
Rachel Rolseth has created the publication (think of it as a low-budget magazine) to educate women about their bodies and banish any shame they may feel about their vaginas.
'Lady Bits' features 36 pages of anatomical illustrations, as well as information on periods, contraception and other vag-related stuff - all presented in a very positive way.
Rolseth hopes the zine will encourage women of all ages to have a more positive outlook on their genitals.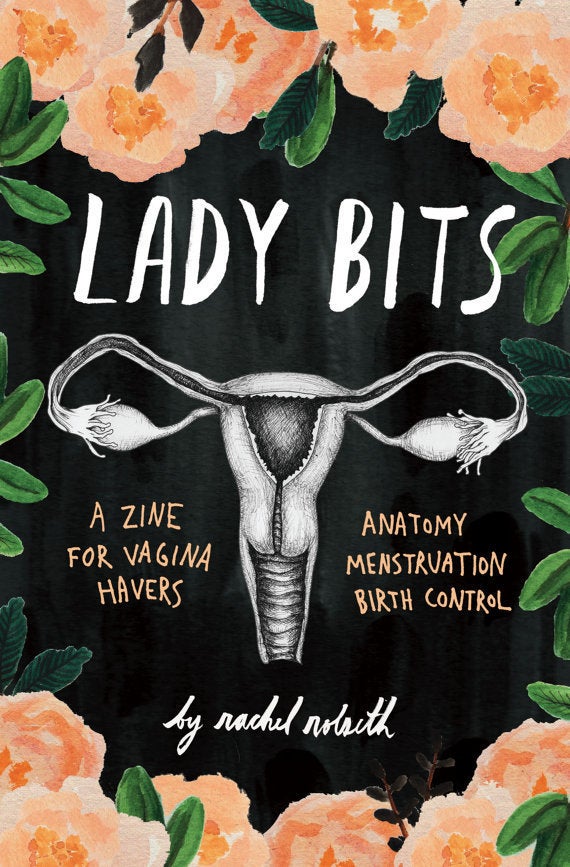 Rolseth told The Huffington Post UK that she was inspired to create 'Lady Bits' because she wanted to publish something that spoke to a past version of herself.
"All this information is already out there," she said. "But my experience of being a woman in a female body isn't out there, and that is what 'Lady Bits' is all about: learning about about your body, learning to listen to and trust your body, becoming the authority of your own body, and feeling empowered to talk about it.
"I hope that women and girls who read this walk away with a real sense of pride and sisterhood."
She added that it's important for women of all ages to talk about vaginas because it "breaks down the culture of shame around women's bodies, which is a key part of rape culture and misogyny".
"When we speak about what was previously unspeakable, we take back our power," she added.
"Right now it's largely the media, the fashion industry, and porn telling us what women's bodies are and are not. I think there is a real movement right now about reclaiming authority over our own bodies and our own stories.
"There is power in telling the stories of our amazing bodies and speaking truth to our own experiences, which are so amazingly diverse."
Rolseth added that women don't tend to talk about their genitals with one another - and it shouldn't be this way.
"We have to go by what we see in porn or on the internet, and those images aren't representative of what our bodies really look like," she told Glamour Magazine.
Rolseth's zine isn't the first to address women's health. In August last year, Soofiya Andry, 23, launched a menstruation-based zine called Bloody Hell, that focused on periods and experiences of menstruation.
Conversations are certainly shifting and it's women like Andry and Rolseth we have to thank for this.