Chocolate fans on a plant-based diet will be delighted to hear that a vegan Galaxy chocolate bar is coming to confectionery aisles near you.
Mars Confectionery, the company launching the new Galaxy bars, is one of the first mainstream brands to create a vegan chocolate range. Some already sell products suitable for vegans – like dark chocolate – but Galaxy is leading the way by creating a vegan "milk" chocolate, where it's blended with hazelnut paste, rather than actual milk.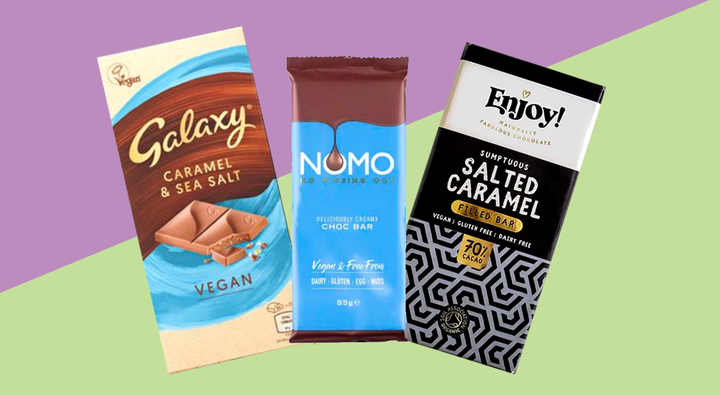 Flavours arriving on shelves at Tesco from Monday 18 November include smooth orange, caramel and sea salt, and caramelised hazelnut – at a hefty cost of £3 a bar, which is double the price of a standard bar. They'll also be available on Amazon and Ocado not long after.
But it begs the question: what other vegan chocolate is already out there on the high street?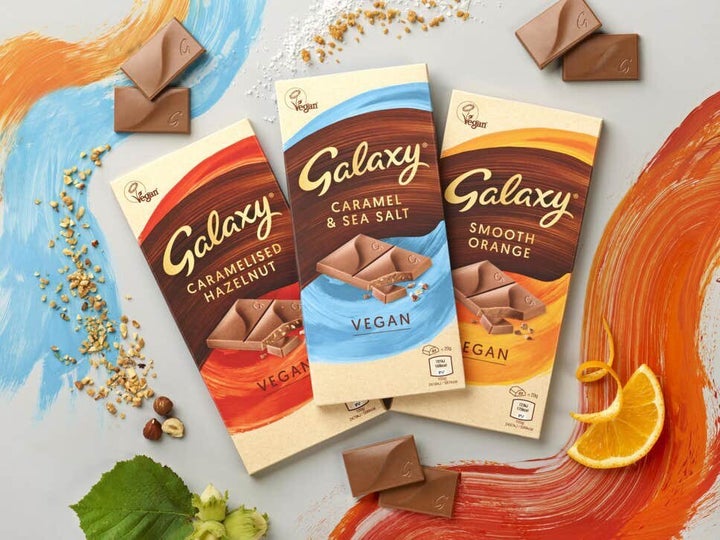 Hotel Chocolat
The luxury chocolate brand has a vegan chocolate range, which basically means lots of dark chocolate – sorry, milk chocolate fans! But as a caveat, its website states: "We believe our dark chocolate is suitable for vegans, however as it is made in the same environment as our milk chocolate we cannot guarantee it is free from milk traces."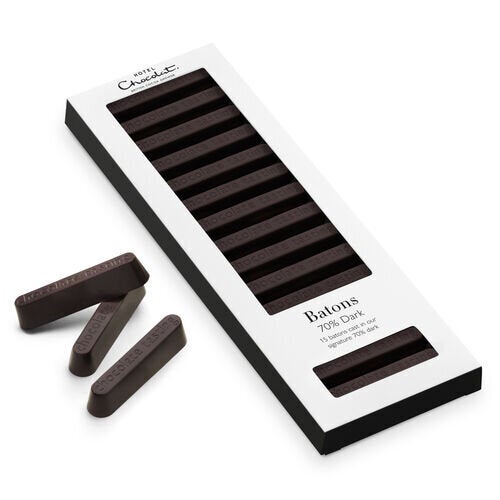 Montezuma's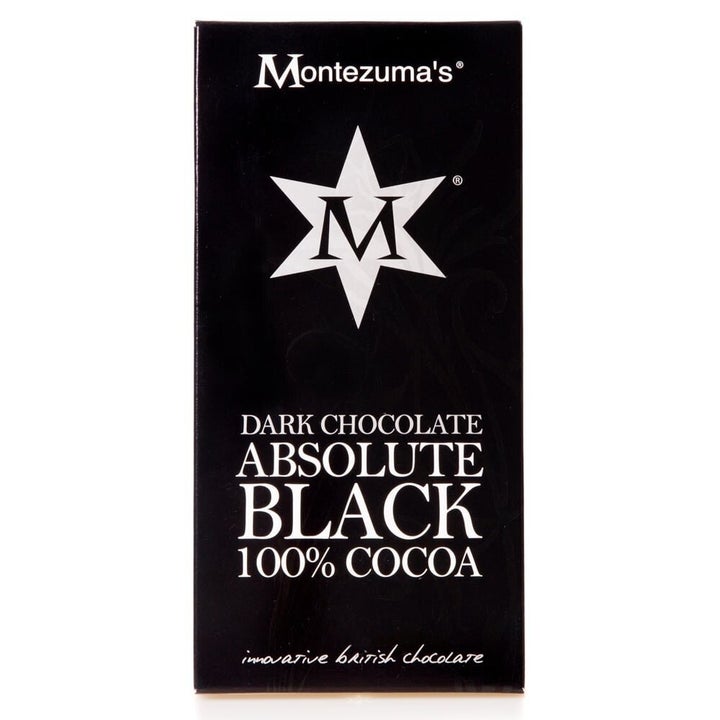 Nomo (No Missing Out)
Nomo chocolate keeps cropping up in local supermarkets and it sells both dark and creamy chocolate bars for £1.99 in Waitrose and Tesco. The bars are free from dairy, as well as gluten, egg and nuts.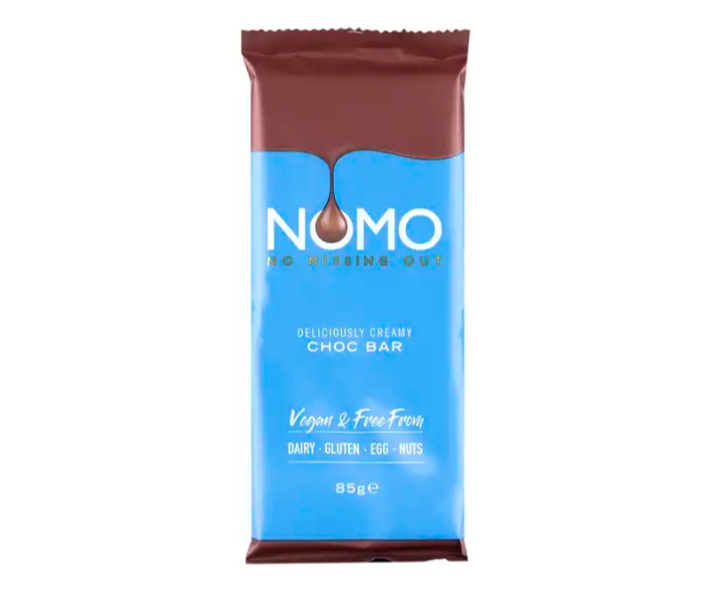 Enjoy!
Want to try more adventurous flavours? Head to Holland & Barrett and try Enjoy! vegan chocolate, for around £2.99 a bar. Choose from salted caramel or vanilla caramel dark chocolate bars – free from dairy, refined sugar, gluten and soya.
The bars are made with coconut sugar, cocoa butter, raw cocoa powder, water, coconut oil and a tiny bit of salt.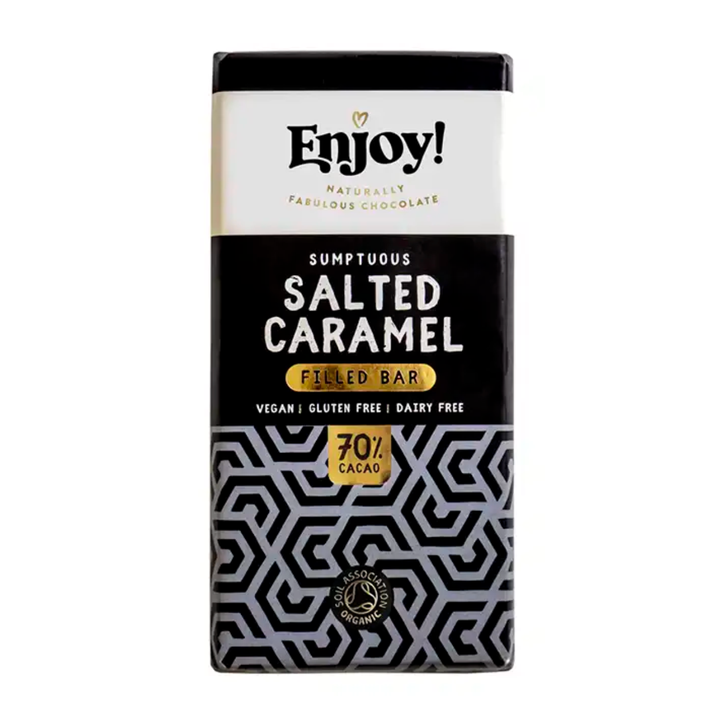 Booja-Booja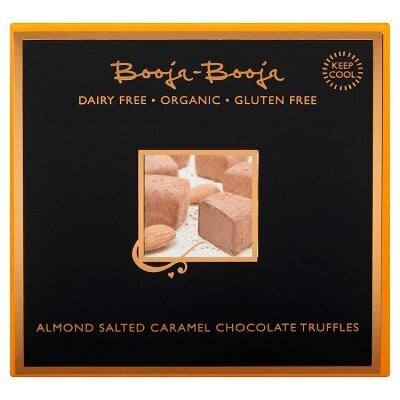 Vego
Vego chocolate is made from hazelnut paste, whole hazelnuts and cocoa cream – all blended together to create the bars. You can pick them up for around £2 in Holland & Barrett.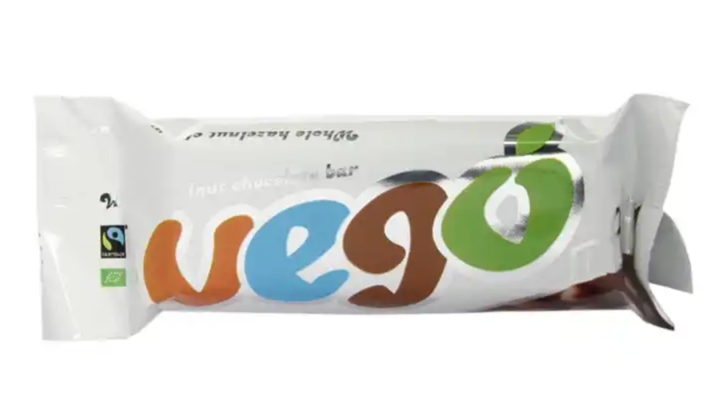 Own-brand chocolate
Some high-street supermarkets sell their own dairy-free chocolate for slightly cheaper – including Sainsbury's and Morrisons – so it's worth heading to the free-from range in your local supermarket to see what's on offer.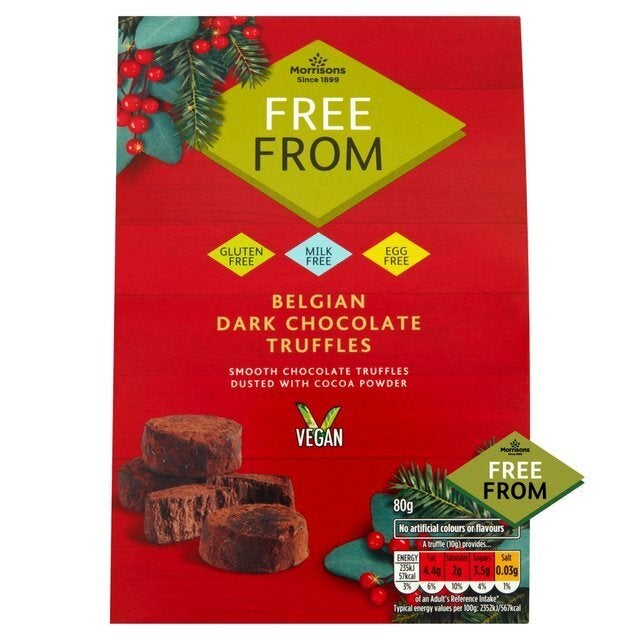 What about the big chocolate brands?
Nestlé
Nestlé – creator of Kitkat, Aero and Yorkie – told HuffPost UK it doesn't have any UK vegan chocolate, but added that fruit and vegetable bars in its YES! range are suitable for vegans. A spokesperson added that there are "no immediate plans" to introduce chocolate bars suitable for vegans in the UK.
Mondelez
A spokesperson for Mondelez said Bournville, the Green & Black's Velvet Edition range and dark chocolate variants in the Green & Black's Organic range are made with dark chocolate and as such, most variants do not contain any animal products.
"Both product ranges are not officially vegan certified as they are made on a production line that also produces milk variants," a spokesperson said. "Whilst we undertake extensive cleaning processes, we cannot absolutely rule out the transfer of any potential allergens."
HuffPost UK has also contacted Lindt and Ferrero Rocher about their vegan offerings and will update this piece when we receive a response.