Travelling when you're plant-based can be a total minefield – I should know, I've been a full-time vegan for three years, and dipped in and out of it before that.
You'll get waiters in Inverness swearing blind that your bowl of porridge has been made with water... only to later find out it was actually made with cow's milk. Cafes in many developing countries will insist on serving you chicken as the veggie option. And you'll find yourself incarcerated on board a cargo ship floating down the Amazon with nothing but boiled rice and limes for six days (...just me?).
But, actually, vegan travel has never been easier. Plant-based businesses are popping up in the most unlikely places, while cities all over the globe are brimming with options for those who don't eat meat or dairy.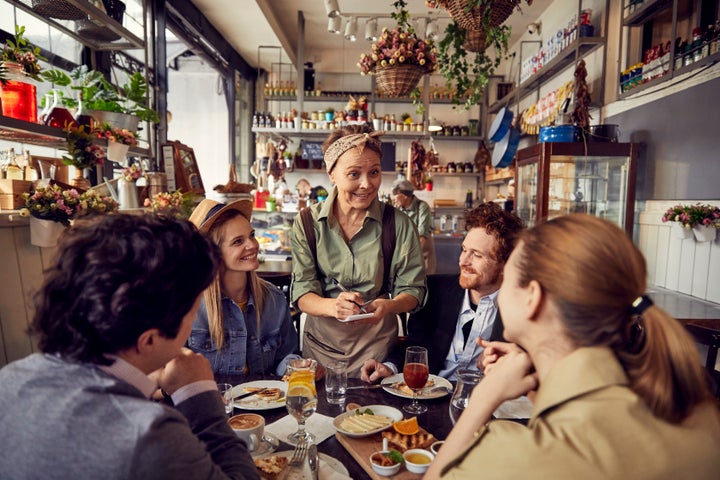 Often, seeking out vegan grub is a great way to explore new places. Think back to before you switched up your diet: how often did you just go to the first great-smelling, decent eatery you came across? Me too. But when you commit to seeking out new places to dine, inevitably, you'll end up walking around a lot more.
Using my own experiences and recommendations from vegan travellers, here's a list of the nine best destinations for those following a plant-based diet – with restaurant suggestions, too – from people who've been there and tried the food.
Cusco, Peru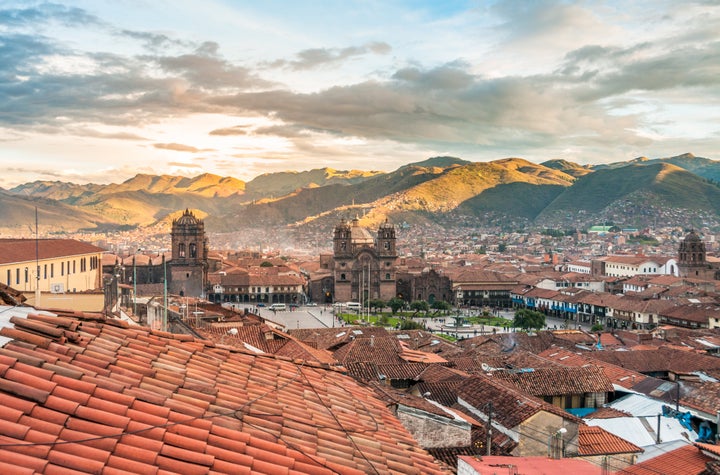 Think of Peru and what comes to mind? Alpacas? Machu Picchu? Ayahuasca? Well, vegan food should be added to that list – particularly if you're in Cusco. Up in the picturesque San Blas area, there are vegan restaurants, bakeries, bars and churro shops. Green Point is the place to go for lunch (£5 for four courses, hello!), while Chia offers delicious vegan Pisco sours. If it's pastries you're after, look no further than the cinnamon buns at The Little Bake Shop.
Porto, Portugal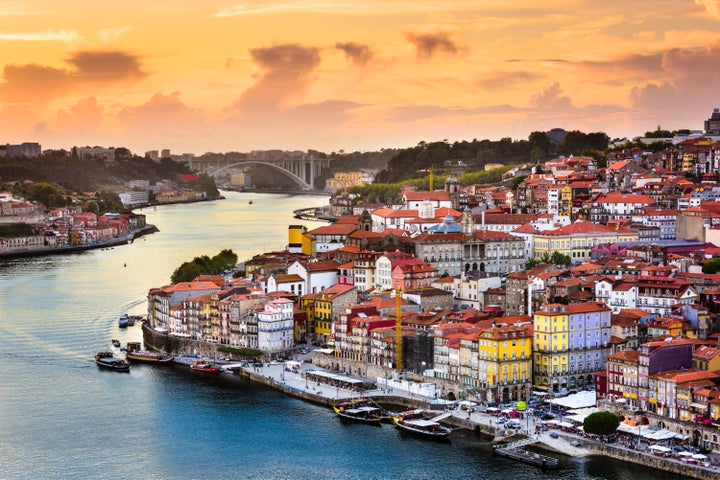 A few years ago, Portugal was a nightmare even for vegetarians. There were no egg-free pastel de natas (a Portugese custard tart) and there weren't many options besides bacalhau (cod) or meat 'n' carbs. But that's all changed. Head up north to Porto, where you can enjoy a gourmet meal in a beautiful garden at the fully vegan Em Carne Viva, or fill up on the vegan buffet at DaTerra.
Tel Aviv, Israel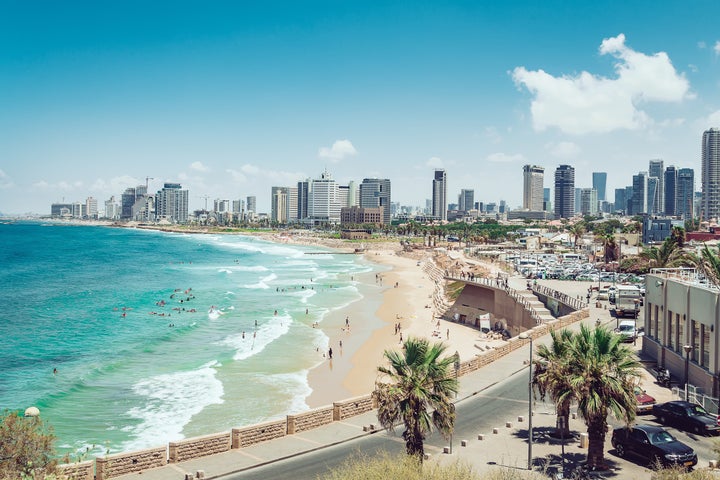 Arguably the home of hummus, it's no surprise that the country is said to have the highest percentage of vegans globally, with around 8% of Israelis opting for a vegan diet. The Israeli Defence Force even provides vegan meals and outfits for their plant-based soldiers. Oh, and Domino's Pizza offers vegan cheese toppings at every one of their Tel Aviv and Israel branches (important, right?).
You can get plant-based steak at Four One Six, raw gourmet cuisine at Neroli Organic Juice Bar and Rawfood Diner, and incredible Middle Eastern grub at Zakaim Vegan Boutique. The best thing, though? There are more than 100 vegan restaurants within one mile of the city walls – and that's not counting all those accidentally vegan falafel places.
Sheffield, UK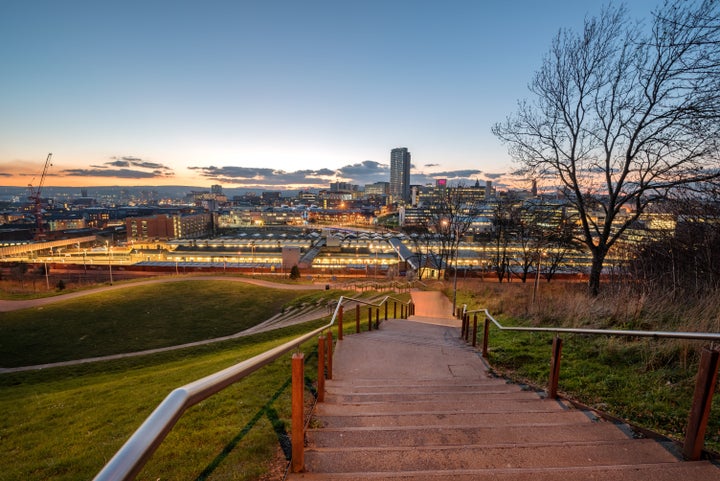 Some say Norwich is the vegan capital of the UK, but given that Sheffield elected Magid Magid as both its first mayor and Green Party MEP, it stands to reason that it's a hotbed of environmental goodness. Even events like the Round Sheffield Run – a trail race around the city – are catered by local companies offering a plethora of vegan options.
Too cool to sit in a restaurant? Peddler Night Market plays host to Huns Vegan Fried Chicken, while the Cutlery Works – a trendy court in an old warehouse – offers vegan waffles and ice cream from Froconut by Elly Joy, and vegan Banh Mis from Five River Coffee. For drinks, check out Church: Temple of Fun, which is 100% vegan and catered by Sheffield eatery, Make No Bones.
Paris, France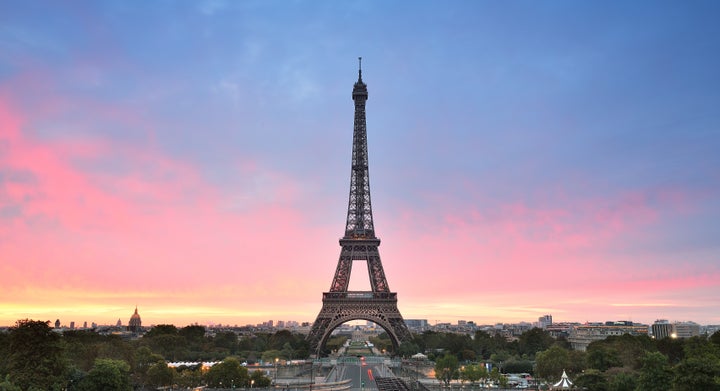 French cuisine may seem like the antithesis of a vegan diet (hello cheese, cream, and chicken), but Paris has got more plant-based gourmet delights than you'd think. Aside from having a Bio store on every corner, where you can buy your dairy-free milks and spreads, there are plenty of vegan-specific eateries around the city.
Cloud Cakes is a favourite for pastries and cupcakes, while Le Faitout Vegan is a bistro with a difference: not only can you get vegan meat and cheese platters with your vino (they make their own plant-based Camembert!), it also turns into a tapas bar at night. Of course, Paris can be quite pricey so if you don't want to spend all your money eating out, buy a baguette and some salad bits from a local bakery/supermarket during the day and splash out on a hot meal in the evening.
Budapest, Hungary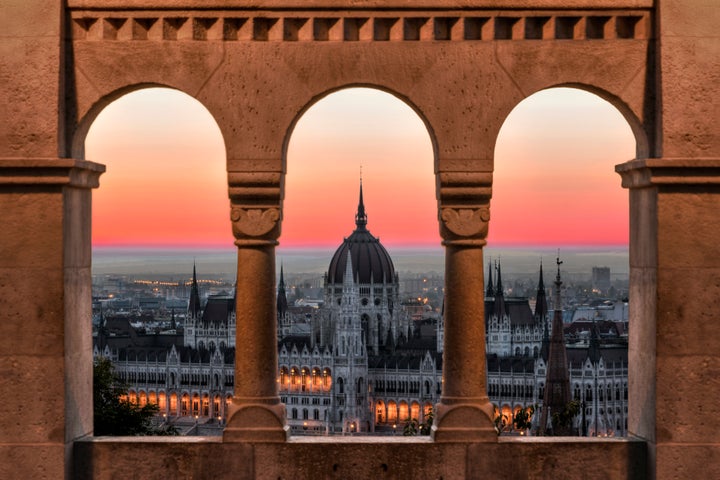 As the price of living continues to rise in the west, airline tickets to eastern Europe are still ridiculously cheap – which may explain why places like Budapest are fast becoming a long-weekend favourite. Worried that you'll starve from a lack of vegan goulash? Don't be. Head to Hummus Bar for all the creamy chickpeas and fluffy pittas you can stomach, before having pudding at Anjuna Ice Pops, where you can get ice lollies dipped in dark chocolate and peanut butter.
Koh Phangan, Thailand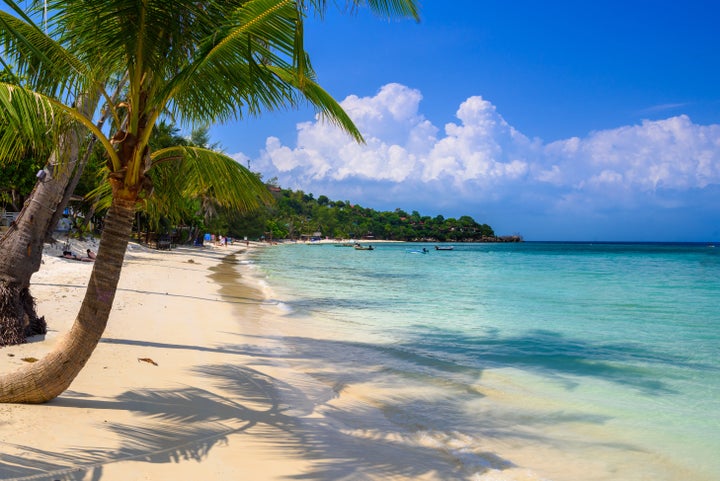 Eating healthily is always easier when it's hot and sunny, and on Koh Phangan, Thailand's fifth largest island, you've got no excuses. On the north west side of the island, there's a small town called Srithanu which is packed with nourishing, whole foods vegan restaurants. Enjoy hearty buddha bowls at Pure Vegan Heaven, packed wraps at Green Gallery and plant-based Caesar salad at Big Mountain Restaurant BBQ.
Bali, Indonesia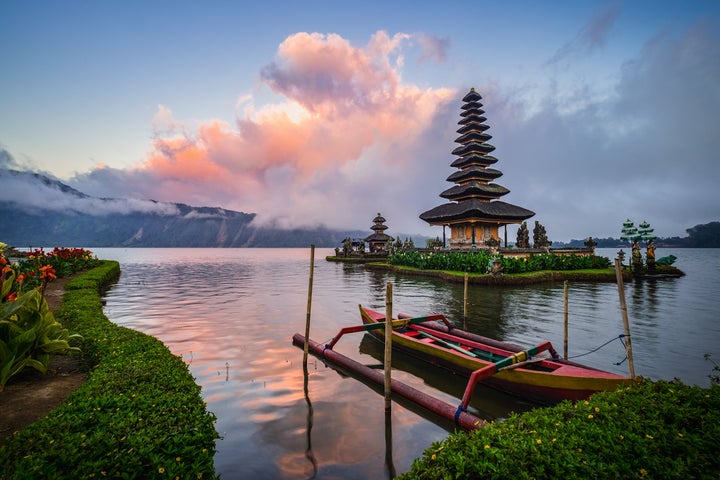 Bali is the place for all things yoga, surf and vegan – and despite the fact it's a popular destination, it's still pretty cheap. Ubud is renowned for its vegan offerings, with places like Mother Bali and The Spell Creperie (where you can build your own vegan, gluten-free pancakes).
Check out the Pemulan Bali Farm Cooking School if you want to improve your vegan cooking skills, where you can pick your own veggies and prepare a mix of spices before cooking two entrees, three mains and a pudding. Just don't blame us when your housemates insist on you cooking Sunday dinner for the fourth time in a row when you get back.
Melbourne, Australia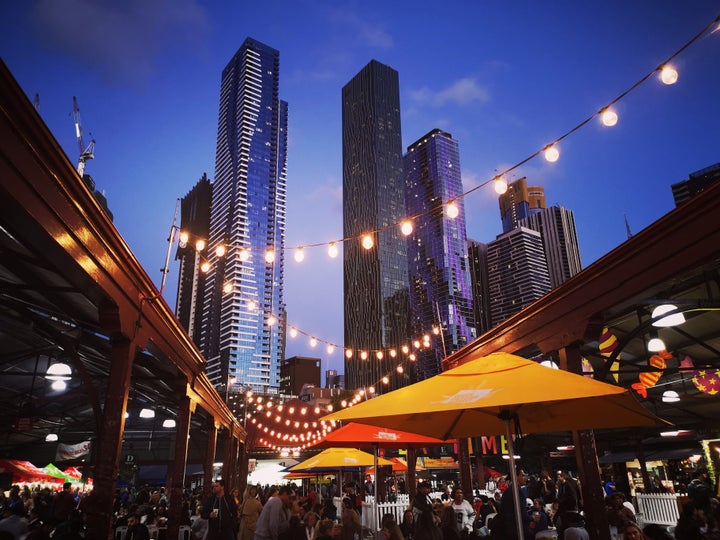 While Tel Aviv may be having its time in the sun, Melbourne is the original vegan capital of the world. Back in 2017, it won the crown after reports claimed that plant-based dessert bars had become more popular than McDonald's sundaes, with academics putting the explosion down to Aussies' obsession with health and 'clean eating'. Before you go out there, jump into one of the many Melbourne-based vegan groups on Facebook, including Vegan Melbourne and Melbourne Vegan Club.
Gorge on maca fudge bars at Girls and Boys, check out the 'sauce of the month' at burger bar Lord of the Flies, and don't miss a dinner at Lentil As Anything, where you pay as much as you think the meal is worth.