Pret A Manger has announced it will be keeping its Soho-based vegetarian pop-up forever, much to the delight of customers.
The move comes following the pop-up's "overwhelming success".
The company now plans to open more vegetarian-only restaurants across the country, starting with another in London.
Vegetarianism and veganism are becoming increasingly popular. Earlier this year, a study from Ipsos MORI found that the number of vegans in the UK had increased by 350% over the past decade, making it one of Britain's fastest growing lifestyle movements.
Meanwhile it's estimated that around 2% of the UK population is vegetarian, which is more than 1.2 million people.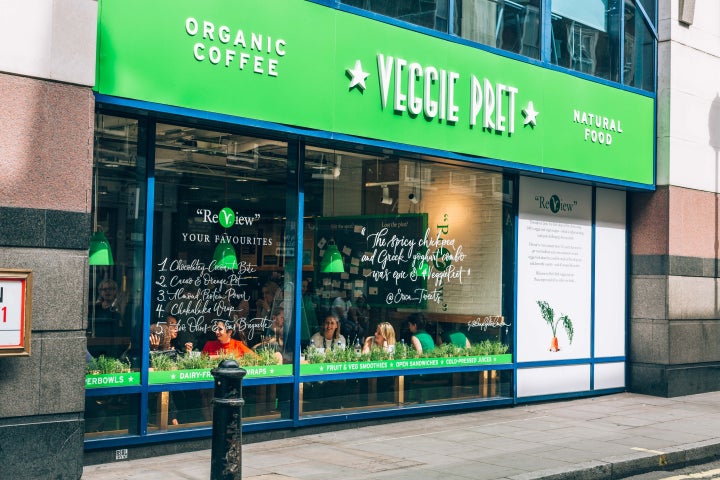 In a blog post, Pret's CEO Clive Schlee said the "move towards a plant-based diet is gathering momentum, especially among millennials".
This, he believes, is why Veggie Pret struck such a chord with customers.
"Vegetarians and vegans are an articulate and social media-savvy group," he said. "Many of you have been advocating eating less meat for years and have been thrilled to see a major UK business take up the cause."
Over 45 new vegetarian and vegan recipes were developed for Veggie Pret and the top eight best-selling products were vegan-friendly too.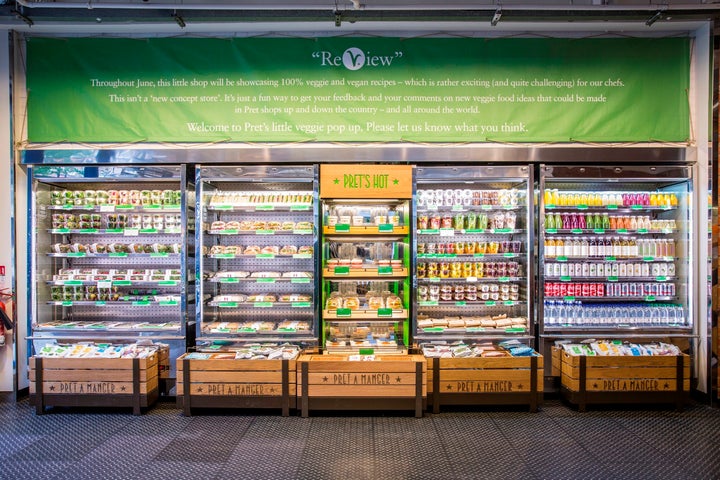 While the shop's sales were expected to drop 30% when they turned it into a vegetarian pop-up, they actually grew.
The pop-up was originally meant to stay open for just one month, however due to demand, it remained open for the whole of summer.
The company has now decided to make Veggie Pret a permanent feature on Broadwick Street, Soho.
"We are now debating where to open the second Veggie Pret," added Schlee.
"The odds are that it will be a visible corner in the City of London, where we can convert an existing shop to a pop-up and see if it resonates with city workers before deciding whether or not to make it permanent.
"I hope we can bring Veggie Pret to more cities in due course."