A powerful dance routine hopes to raise awareness of the reality of living in an abusive relationship, while encouraging victims of domestic abuse to find support.
The intense choreography is backed by an original composition by Ellie Goulding and mimics the nature of physical and emotional abuse.
People in highly abusive relationships live in fear for an average of more than two years before getting specialist help, but the film aims to show those suffering there is a way to #BreakTheRoutine.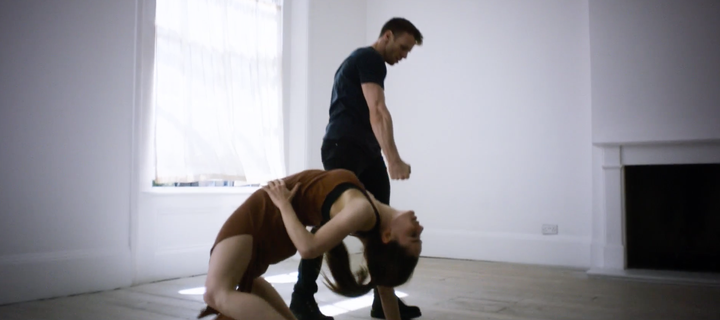 The film, which was created by J. Walter Thompson London, with LA's Biscuit Filmworks, also aims to demonstrate that domestic abuse isn't always physical.
Examples of coercive control, which is also now classed as a criminal offence, include threatening behaviour, humiliation and intimidation, repeatedly making someone feel scared, blackmailing, taking money or controlling finances.
Sophie, 35, was in an abusive relationship for four years, which started when her partner slapped her across the face, three months into their relationship.
"I got quite upset, he just stood and watched me cry and said sorry after," she told The Huffington Post UK.
"I was kind of scared, I didn't know what to do. I hadn't been in that kind of relationship before and I thought maybe it was a one off, maybe he was sorry."
The abuse Sophie experienced soon escalated and included name-calling, emotional manipulation and physical violence so severe that she was left with broken bones.
"I felt intimidated, but it's like your brain conflicts with your heart, you know it's wrong, but you're hoping that it's a one off and they mean they're sorry," she said.
"When you're in it you don't know you're in it until it's too late and you're caught up, then you feel like you've got no help."
It's not unusual for people living in Sophie's situation to feel they can't access support.
Those that didn't report said they thought the abuse was not worth reporting, that it was a private matter or that they didn't think the police could help.
At the end of dance campaign video (above), the abusive man is finally stopped by an invisible barrier and the woman knows she is safe.
The barrier is supposed to signify that there are organisations out there to help those in need, such as Victim Support, which helped Sophie escape from her abusive partner.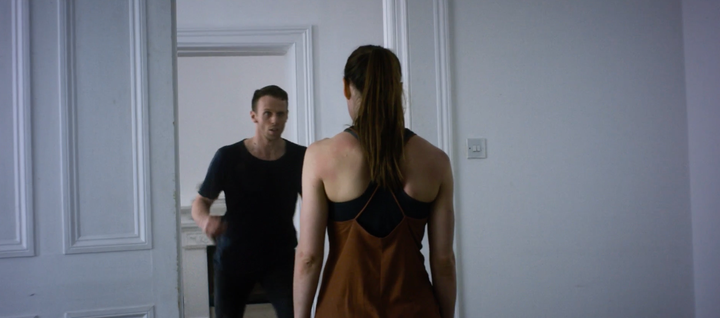 Even after Sophie broke up with her partner, she says he stalked her for months and repeatedly broke down her front door, leaving her feeling suicidal.
One one occasion he turned up at her work and she thought she might have to take him back, just so she didn't lose her dream job because of his behaviour.
Her Victim Support caseworker, Lorraine, helped her to realise she had other options.
"Lorraine contacted me after the incident at work and said to come by, she didn't give me a time and there was no pressure, so I did," Sophie explained.
"When I went into the room I was thinking I'd have to get back with this man in order to keep my job and stop him from stalking me, but when I left the room I was taking him to court and really getting him out of my life forever."
Lorraine talked Sophie through the legal processes and Sophie says the support she received "saved [her] life".
"I don't have any brothers, I don't have a dad that's alive or any uncles, so I felt like I didn't have anyone I could turn to to get rid of this man for me," she said.
"But Lorraine did that. If it wasn't for her, he would have killed me or I would have killed myself, because there was no way I could put up with it any longer."
Kaylee, a support worker from Victim Support, hopes the new film will help others like Sophie realise there is help available.
"I think what's important to highlight is that domestic abuse isn't just about physical violence, it's about one person exerting power and control over another," she said.
"Victim Support is about giving victims back power and control, talking to them about their options and safe choices.
"We support victims even if they're not ready to leave an abusive relationship. There are options for them, even if they're not prepared to report to the police. We can provide practical and emotional support and help you go through your choices."
Mark Groves, head of operations at the National Centre for Domestic Violence, added: "Two years is categorically too long for someone to deal with the horrors of domestic abuse.
"We need to raise awareness of the issue and let victims know there is help and a way out and we believe this film does just that in a shockingly captivating way.
"Through our range of legal services, the National Centre for Domestic Violence can help people break this routine of domestic abuse by essentially giving them that way out."
Other websites and helplines you may find useful:
Refuge: Domestic violence help for women and children, 0808 2000 247
Women's Aid: Support for abused women and children, 0808 2000 247
Men's Advice Line: Advice and support for men experiencing domestic violence and abuse, 0808 801 0327