In the unlikely event that Victoria Beckham ever signs up for 'Strictly Come Dancing', we wouldn't fancy her chances of raising the glitterball trophy much, after witnessing her dodgy dance moves around New York City.
OK, so she only had one signature move during her Spice Girls days, the iconic 'Posh Point', which was hardly a stretch (well literally it was, but you get our point), but she's had plenty of time to work on some new moves since then.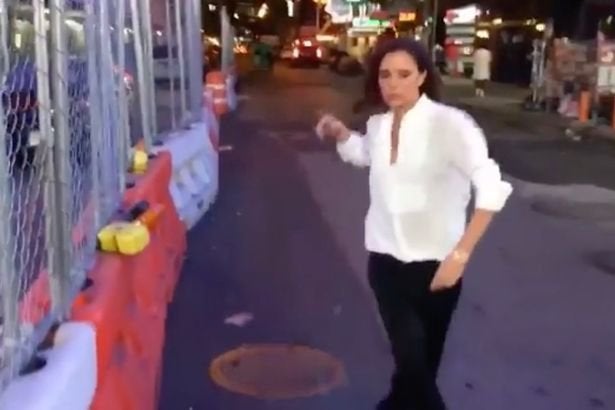 And for reasons known only to the artist-formerly-known-as-Posh, she took to the streets of the Big A to throw some some shapes, which was recorded for our viewing pleasure by her eldest son, Brooklyn.
In the clip, which Brooklyn shared on his Instagram page, VB can be seen sashaying unnoticed around Times Square to the Bee Gees 'Stayin' Alive'.
But it's not long before the fashion designer is recognised, and before you know it, she's joined by a crowd of (ahem) wannabe Spice Girls.
The original Scary was chatting to James Corden on his 'Late Late Show' last week about the possibility of the girls reforming for the 20th anniversary of 'Wannabe'.
Asked if all five would be appearing, Mel B said firmly, "The other two bitches didn't want to do it."
"Let me correct that," she laughed. "My other two fellow lovely ladies — you know Victoria (Beckham) is busy with her great fashion line, Mel C is doing her own album — so they politely declined but gave us their blessing.
"We're girl power, we support each other, so us three went 'OK then let's just us three do it.'"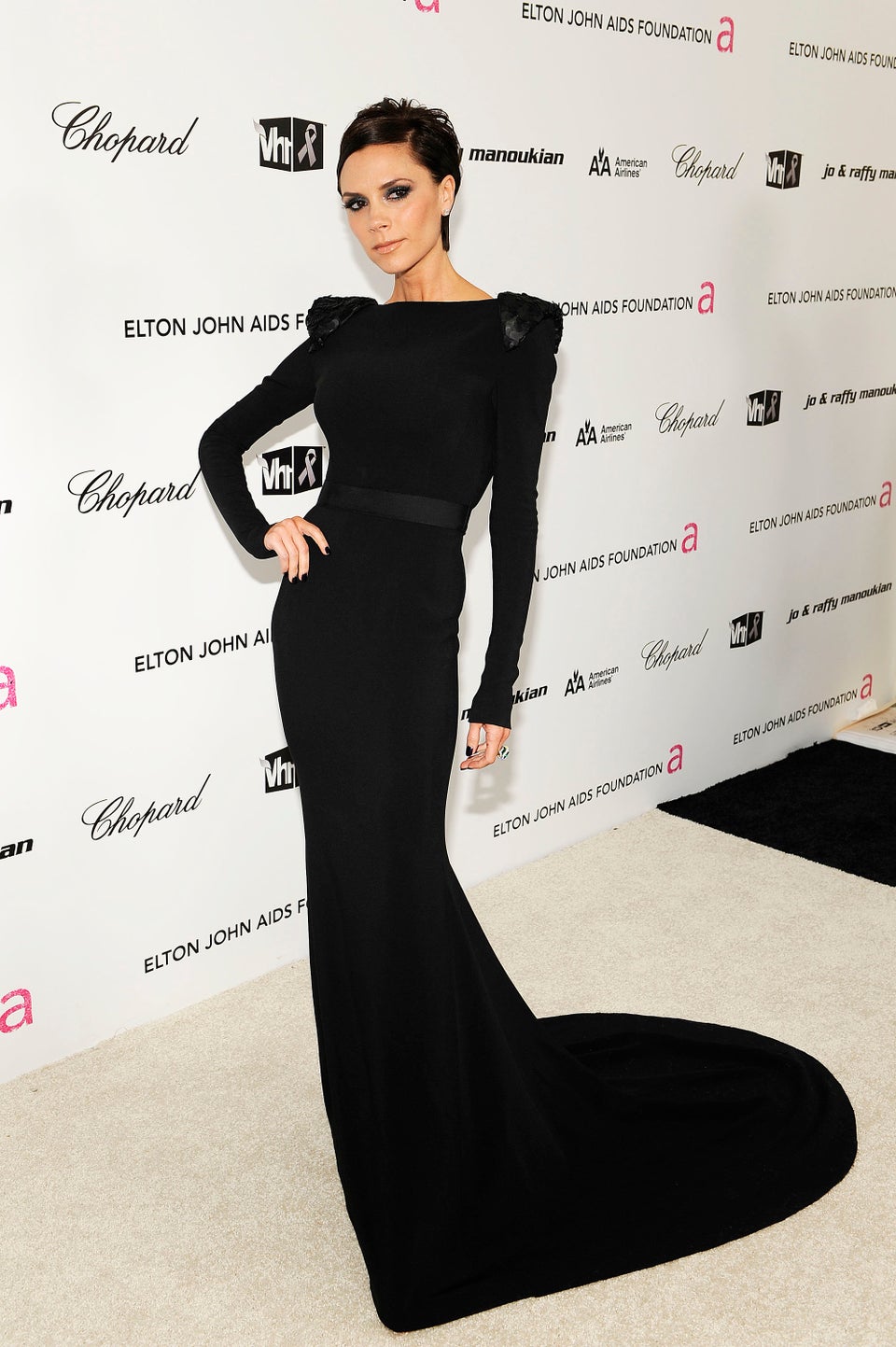 Victoria Beckham: 50 Shades Of Black