After 21 years of marriage, Victoria Beckham has given fans a glimpse into how she keeps the romance alive with husband David.
The Spice Girl shared a cheeky snap of herself in the skin tight PVC trousers on Instagram ahead of date night with the footballer.
"Domestic goddesses wear plastic pants! Sorting the kid's snacks before date night… can't wait to see what you're wearing @DavidBeckham," she captioned the pic, before adding the hashtag #sexpants.
Let's hope David made similar amounts of effort for his romantic night with Victoria and left those bizarre "Gaston" boots he was spotted in earlier in 2020 in the wardrobe.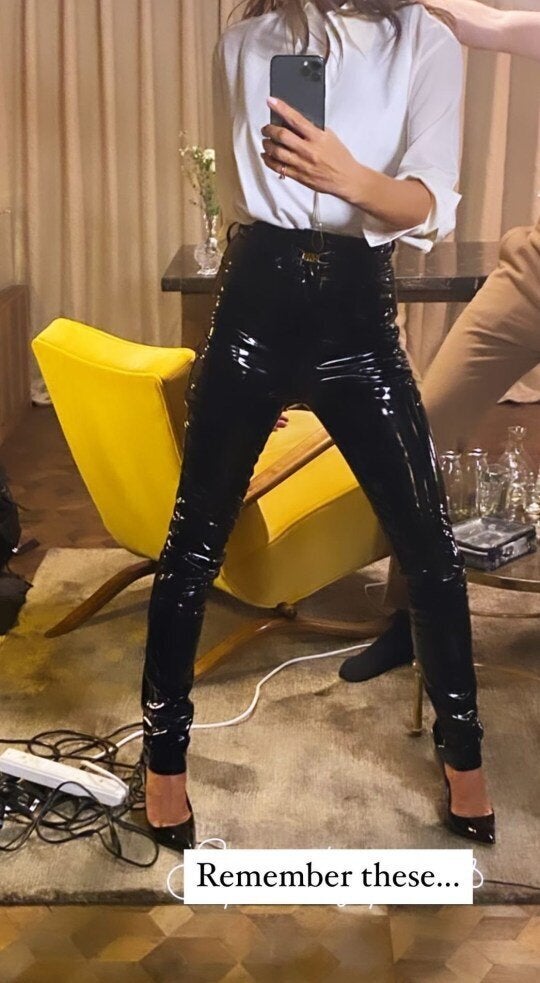 The soccer star even referred to it in an Instagram message to his wife when they celebrated their 21st wedding anniversary in 2020.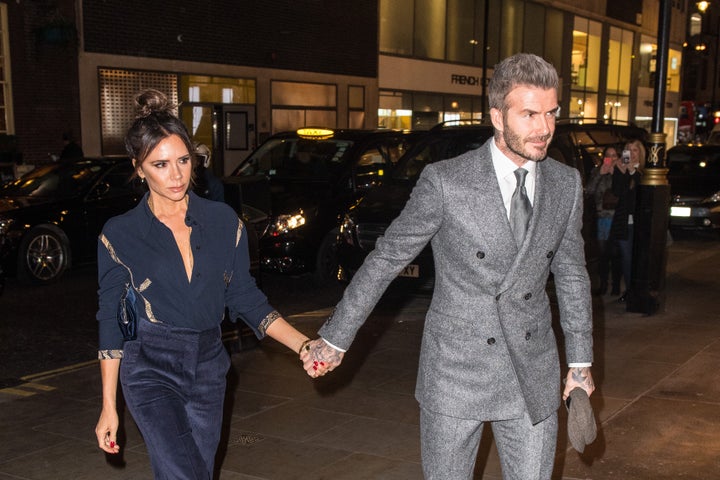 "Well about 23 years ago I was sat in a room with Gary Neville and the spice girls were on the TV and I turned around to him and said 'ohhhh I like that one in the little black catsuit'," he wrote.
Victoria and David got married in 1999 and share sons Brooklyn, Romeo and Cruz and daughter Harper.