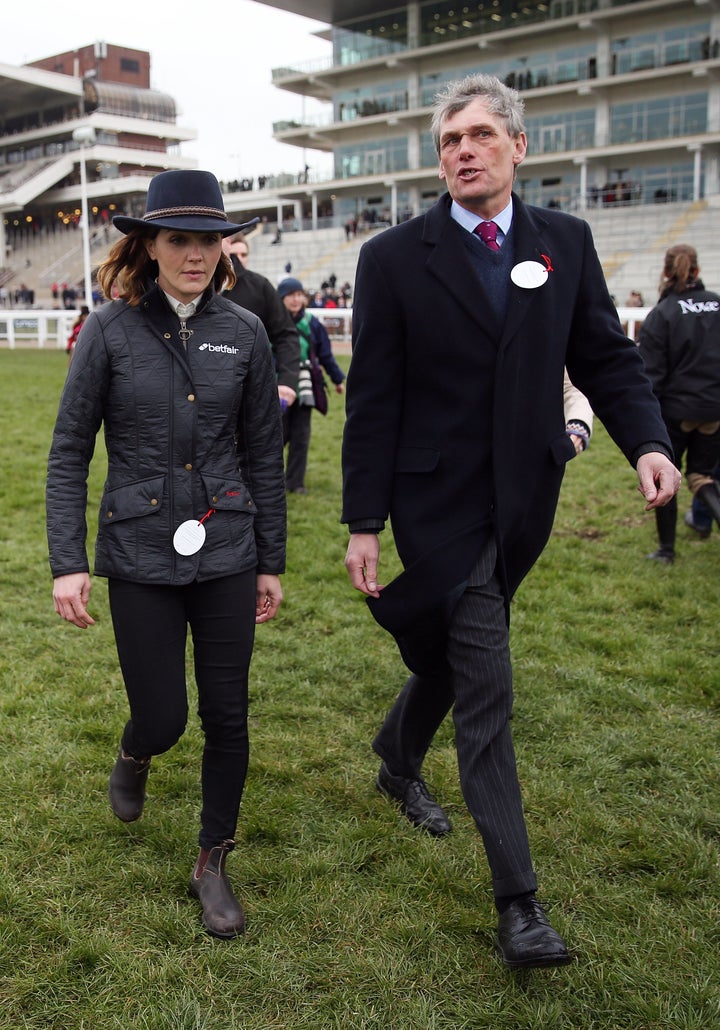 The former Olympic gold medallist has swapped a bike seat for a horse saddle and will mount chaser Pacha Du Polder for the 4.10pm round at the world-famous race course.
Pendleton, 35, has spent the past year training to take the reins after bookies Betfair offered to sponsor her if she agreed to compete the Gloucestershire course.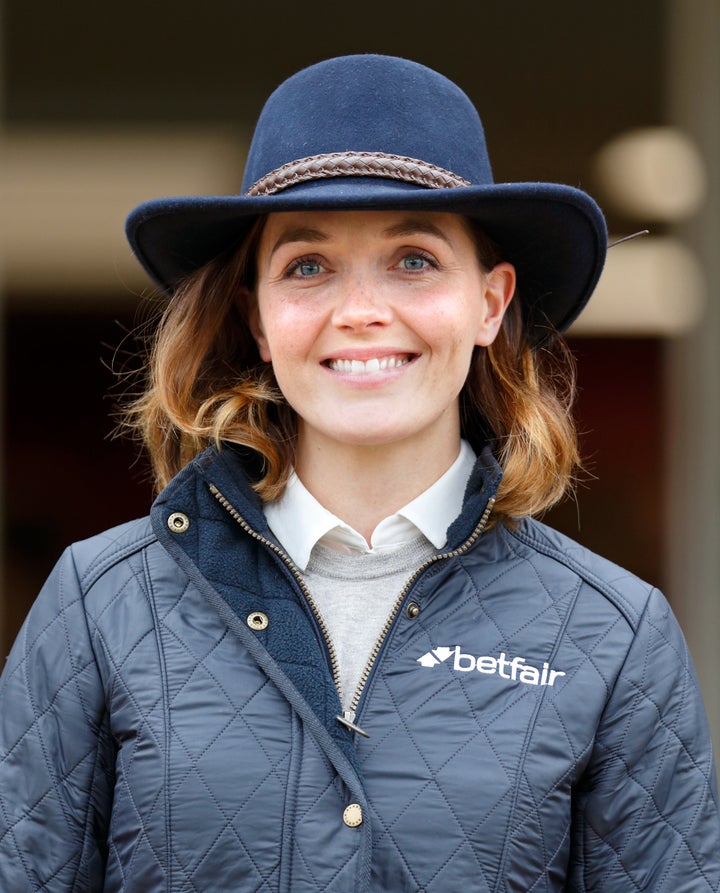 Cheltenham will host its famous Gold Cup on Friday ahead of the amateur steeple chase named the St James's Place Foxhunters, in which Pendleton will compete.
But her lack of experience handling the reins prompted some to try and place cruel bets in the hope she won't complete the race.
However, leading bookmakers told The Huffington Post UK they don't accept bets on a jockey's misfortune.
Punters could place money on a poor performance, though.
William Hill offered odds of 4/6 on her not finishing in the race's top 10.
While her own sponsors Betfair offered odds of 2/1 on her successfully finishing the round.
Consensus in the market placed odds on her winning at 20/1.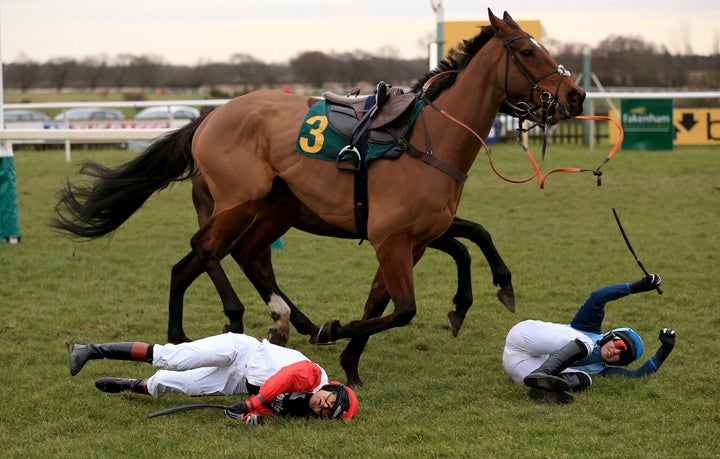 Ladbrokes told HuffPost UK it would lose millions should Pendleton pull off a win.
"So far we are losing millions and the industry will pay out over £10m at least if she wins," a spokesman said.
"There has been 20 times the betting interest in the race due to her presence compared to last year."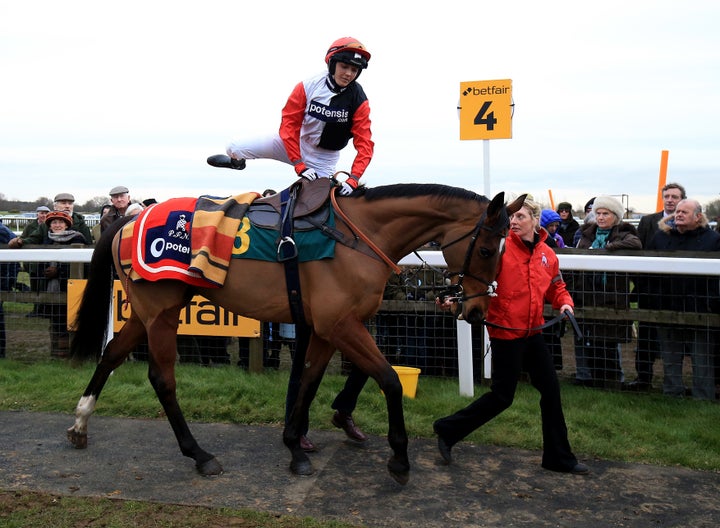 "I have worked long and hard with my team of experts to prepare for today, but there are so many things that can happen in a race that you have to go in to it with an open mind and that for me takes the pressure off.
"Hopefully Pacha and I enjoy a good race, but whatever the outcome I already feel like I have won because the expert team have decided that I am competent enough to ride at in the Foxhunters at Cheltenham."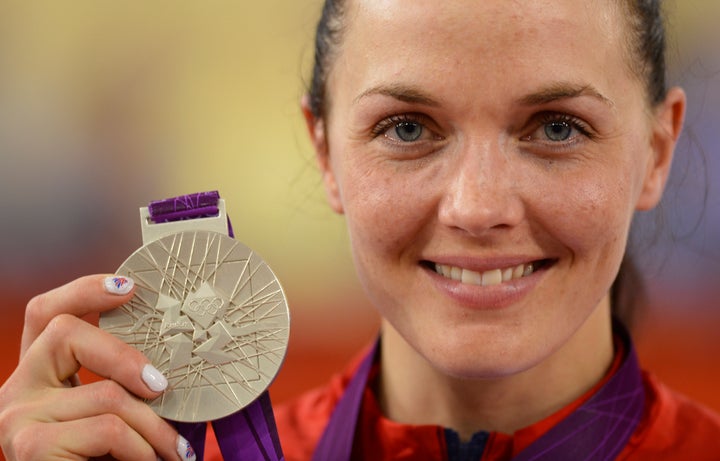 However, the former cyclist has been criticised by some racing jockeys for putting other riders in danger due to her inexperience.
He said: "I watched her ride at Fakenham and if ever there was somebody waiting for a fall, it was her. [She] just hasn't got enough experience.
"It's fine when you're riding a bicycle, you go along and the wheel doesn't turn unless you move the handlebars yourself.
"With a horse, if something falls in front of her she'll go straight over the front of it. Her lateral balance isn't good enough, she just doesn't look comfy enough to me.
"It's good that she's having a go, but I'm not sure she's got half an idea of the consequences of hitting the ground in a big race anywhere with 20 horses galloping behind you."
Yet many have taken to social media to wish Pendleton success and herald her as an inspiration to women.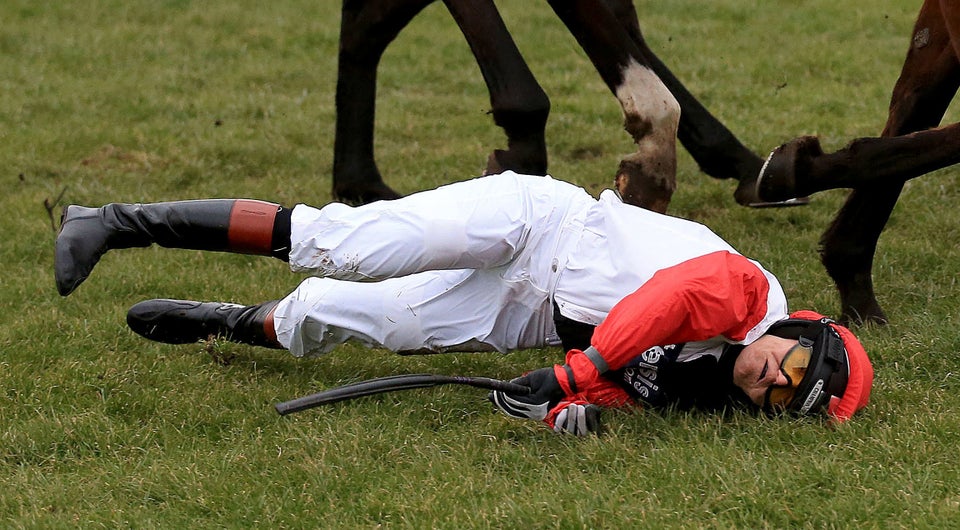 Victoria Pendleton Takes The Reins