Video has emerged showing a four-year-old boy being thrown off a 8m high bridge into the river below.
The footage, posted on Facebook by Kaylub Fawley, shows the child screaming as he resurfaces under the bridge in Montesano, Washington, on Wednesday.
Fawley claims the child was thrown by a "stranger", but said the boy's mother was also present.
Spectators can be heard gasping as the child lands on his back after falling almost three storeys into the Wynoochee River.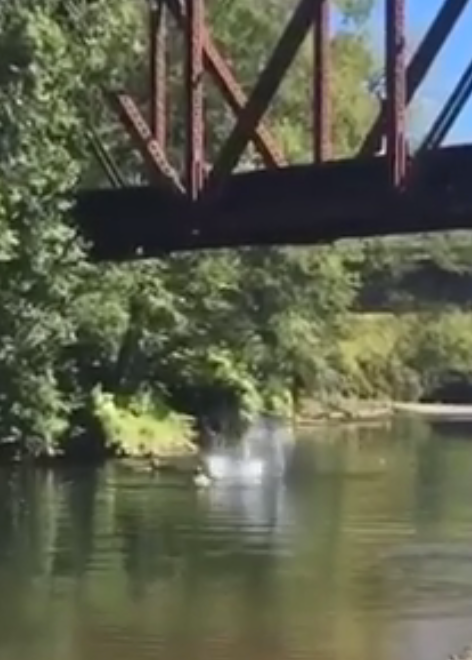 It is not known if the child suffered any injuries in the fall.
The Inquisitr reported that police were called following the incident and that the man who threw the boy was given a trespassing citation as the bridge is private property.
The website said the boy's mother received a citation for reckless endangerment.
Fawley wrote on Facebook, where the video has been viewed over 100,000 times: "This is what happens when some parents just don't care... this is a woman me and all my friends witnessed letting a "stranger" throw her 4 1/2 year old son of (sic) the bridge yesterday into the water for fun!!
"He landed straight on his upper back so the police were called and I hope this isn't just waived by and looked over #takethekid #wefreaked #cps? And shoutout to the homies that took a stand and called them out."