The capital of Austria, Vienna, has been ranked the most liveable city in the world, taking the crown from Melbourne in Australia.
It is the first time ever that a European city has topped the Economist Intelligence Unit (EIU) annual survey, which ranks 140 global cities on a range of factors including political and social stability, crime, education and healthcare.
Within the UK, Manchester saw a huge improvement on the 2017 ranking: rising by 16 places to 35th. While the capital, London, languishes 13 places behind the northern city at 48th position.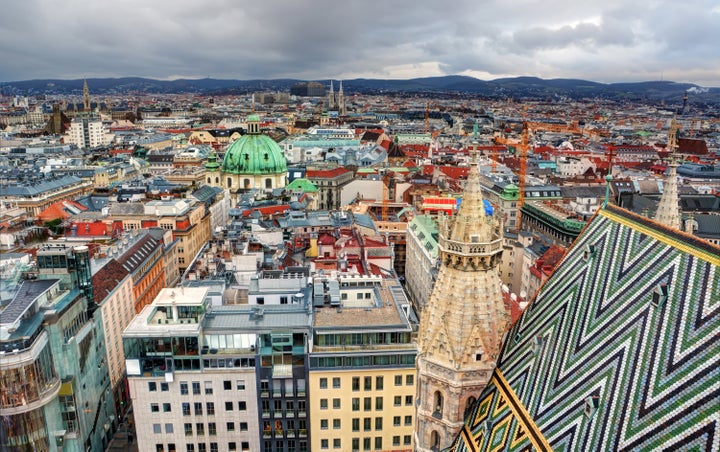 Melbourne, which was ranked second in this year's global rankings after Vienna, had previously come top for seven years running ( fellow Aussie cities Sydney and Adelaide also made the top 10 list).
Although Melbourne has been favourite with EIU, another large scale survey by consulting firm Mercer has regularly placed Vienna at the number one spot.
According to the EIU survey, nearly half of the cities have seen their liveability ranking improve over the past year, with European cities seeing the biggest boost, as a result of increasingly stable security situations.
At the other end of the scale, Damascus in Syria was ranked the least liveable city, closely followed by Dhaka in Bangladesh and Lagos in Nigeria. The EIU said that crime, civil unrest, terrorism or war played a "strong role" in the 10 lowest scoring cities.
Beginning two decades ago, the EIU survey has been criticised in the past - most notably for demoting Manchester after the 2017 Manchester Arena attack.
They said that this affected the city's security score, and this year's climbing has been as a result of an improved score in this area.
Roxana Slavcheva, survey editor, said Manchester had "shown resilience in the city's recovery from a recent, high-profile terrorist attack, which previously shook up stability".
Slavcheva said security had also improved in "several western European cities" and Vienna's top place in the rankings reflected "a relative return to stability across much of Europe".
10 Most Liveable Cities 2018
10 Least Liveable Cities 2018
5. Port Moresby, Papua New Guinea