If you're prone to migraines, you might be deficient in vitamin D, a new study has suggested.
A high percentage of children and young adults who suffer migraines have mild deficiencies in vitamin D, riboflavin (vitamin B2) and coenzyme Q10 - an antioxidant needed for basic cell function - according to researchers in the US.
They said more research needs to be done to determine whether vitamin supplements could prevent migraines going forward.
There are more than 190,000 migraine attacks every day in the UK, according to The Migraine Trust.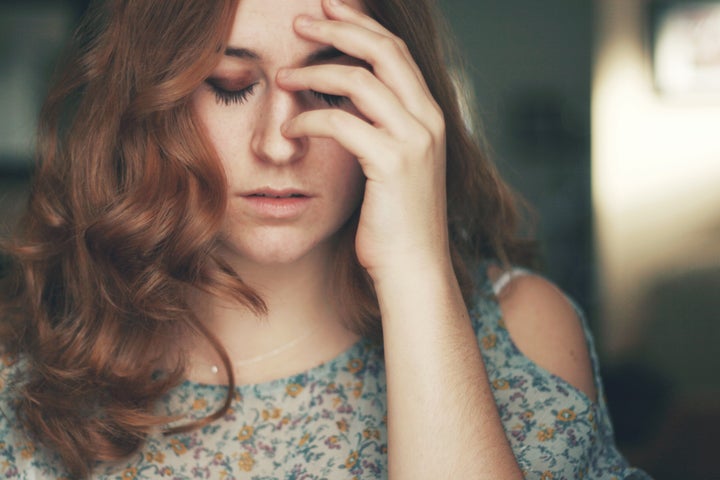 Migraines often begin at puberty, although roughly 4% of prepubescent boys and girls suffer from them.
Among adults, it affects three times as many women as men.
They analysed baseline blood levels for vitamin D, riboflavin, coenzyme Q10 and folate - which had all been linked to migraines in previous, and sometimes conflicting, studies.
We get most of our vitamin D from sunlight, however it is also found in a small number of foods such as oily fish, eggs and fortified cereals.
Riboflavin (also known as vitamin B2) is important for body growth and red blood cell production, while coenzyme Q10 is an antioxidant that is made in the human body and is needed for basic cell function.
Many of the patients involved in the study were given preventative migraine medication and received vitamin supplementation, if levels were low.
Few received vitamins alone, which meant researchers were unable to determine vitamin effectiveness in preventing migraines.
Researchers found that girls and young women were more likely than boys and young men to have coenzyme Q10 deficiencies.
Meanwhile boys and young men were more likely to have vitamin D deficiencies.
Patients with chronic migraines were more likely to have coenzyme Q10 and riboflavin deficiencies than those with episodic migraines.
The findings were presented on 10 June at the 58th Annual Scientific Meeting of the American Headache Society in San Diego.