Remember that pledge by Vote Leave to give the NHS £350million if the UK left the EU?
Sky's Darren McCaffrey certainly does, and he has spent much of the Conservative Party conference asking high-profile Vote Leave campaigners to make good on their promise a sign a cheque pledging the the cash to health service.
Yet despite being willing to talk about the issue in the run up to the vote on June 23, politicians such as Boris Johnson, Iain Duncan Smith and Priti Patel were uncharacteristically quiet when approached by McCaffrey at the event in Birmingham.
Indeed, the only person willing to defend it was Jacob Rees Mogg, but he declined to sign the cheque, saying: "I do not have £350million in my personal bank account so I will not sign your cheque, and I'm not authorised to sign for Her Majesty's Government."
During the referendum campaign, the Vote Leave battle bus carried the slogan: "We send the EU £350million a week; let's fund our NHS instead."
Leave campaigners were quick to point out that the slogan did not pledge all the money to the health service, but the organisation's very first billboard of the campaign did make the explicit pledge.
Released in Manchester on April 15, it read: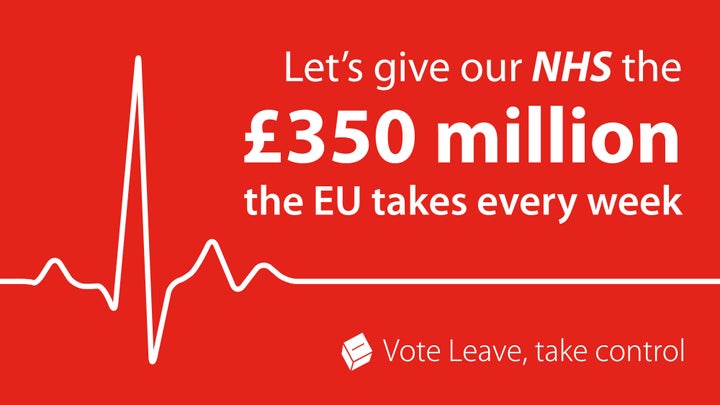 Remain campaigner Anna Soubry described the pledge as "one of the greatest cons played on the British public."