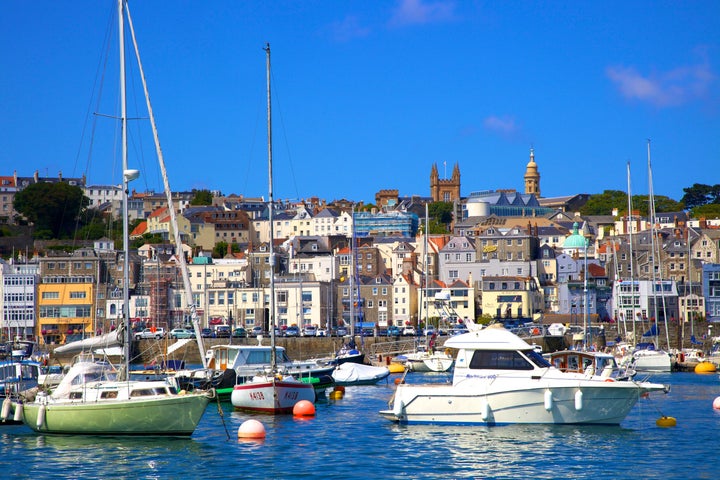 Ministers have been accused of preventing MPs from voting on a key piece of Brexit legislation today in order to avoid an embarrassing defeat.
The Financial Services Bill, which is designed to protect the City in the event of no-deal, had been due to be debated in the Commons on Monday.
But it was pulled from the parliamentary timetable at the last minute after a cross-party group of MPs planned to use it as a vehicle to crack down on money laundering in the British crown dependencies.
The cross-party move has been led by Tory Andrew Mitchell and Labour's Margaret Hodge.
It also had the support of veteran Tory Ken Clarke, former Brexit secretary David Davis, former Labour leader Ed Miliband and deputy Lib Dem leader Jo Swinson.
MPs had previously demanded British overseas territories introduce public registries of company beneficial ownership by 2020. But the government pushed that deadline back to 2023.
The amendment to the bill, signed by 40 MPs, would have forced reversed that decision and imposed a 2020 deadline.
Jonathan Reynolds, Labour's shadow economic secretary to the Treasury, told HuffPost UK the move was "absolutely woeful" with just 25-days until exit day.
"This is truly awful, especially for a no-deal Brexit bill for our major economic sector," he said.
"The government is just in chaos. They have pulled this bill today because they knew they would be defeated.
"They had told us this was a key piece of legislation necessary in the event of a no-deal Brexit, and that it was essential to pass it quickly.
"However, when faced with amendments calling for no 'race to the bottom' in financial regulation post-Brexit and in greater transparency in the crown dependencies, they have run away. These are both things the government says it is in favour of. It is risible."
Speaking in the Commons today, Hodge accused the government of a "blatant, deliberate and arrogant snub" of parliament.
The governments of Jersey, Guernsey and the Isle of Man strongly opposed the amendment.
In a joint statement they said it was "contrary to the established constitutional relationships" between the UK and each of the crown dependencies.
"We also consider the legislation to be wholly unnecessary in the context of our robust existing approach to the retention and sharing of beneficial ownership information.
"All Crown Dependencies are committed to the highest standards of financial services regulation and transparency."
A Downing Street spokesperson said: "Thanks to UK leadership, all crown dependancies and overseas territories with financial centres are committed to global tax transparency standards including the exchange of information to help investigate tax evasion.
"Given the beneficial ownership amendments were tabled on Thursday it is only right their implications are given proper and thorough consideration."
A Treasury spokesperson said: "The Beneficial Ownership amendments were tabled on Thursday, and we want to give them proper and thorough consideration.
"The government will not move the Bill today but will reschedule it to ensure that there is sufficient time for proper debate."
The UK introduced its own register, to fight secret ownership of companies, in 2016.